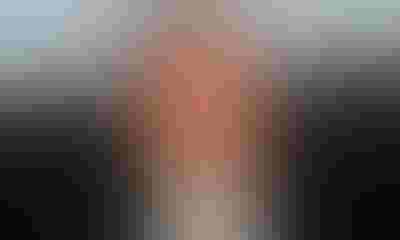 Many of the speakers at this week's annual Ag Banker's Conference held in Kansas City are focusing on caution and risk management as farmer-clients face increasing financial stress.
"As we look ahead, what can we anticipate in 2016 and beyond? Let's start with accepting the reality that the global super cycle is done," says Mike Pearson, a Grinnell, Iowa ag banker and the TV host of Market to Market, a weekly ag show on Iowa Public Television. "The outside money that was driving that supercycle is gone, even though the demand is still there – people still need to eat. It doesn't mean we're heading into a permanent market, it just means fewer highs and fewer lows."

"The risk profile of U.S. Ag has increased and appears poised to increase further," says Nathan Kauffman, assistant vice president at the Federal Reserve Bank of Kansas City.
"The risk profile of U.S. Ag has increased and appears poised to increase further," adds Nathan Kauffman, assistant vice president at the Federal Reserve Bank of Kansas City.
The Kansas City Fed district includes Kansas, Colorado, Nebraska, Oklahoma, Wyoming, New Mexico and part of Missouri.  In recent banker surveys in the district, lenders say they are seeing higher short-term lending needs resulting from weaker profits and reduced cash flow. All non-real estate farm loans jumped from around $65 billion to around $88 billion from 2013 to 2015.
Moreover, the increased demand for non-real estate loans has come primarily for larger loans. The share of non-real estate loans above $100,000 at commercial banks has doubled from 2005 to 2015. 
Haves and have-nots
An important take-away message for farmers came from University of Minnesota Ag economist Bob Craven: farmers who make the most money have slightly higher yields, do a better job of marketing crops, and have lower overall costs.
"It's not about home runs, it's about hitting lots of singles," says Craven, who based his comments on benchmarking figures pulled from FINBIN, a database that summarizes actual farm data from thousands of farmers.
Those factors may seem small but they make a huge difference to a farm's bottom line – and that will be critical in 2016 if weak grain prices continue.  Farms in the bottom 20% of the database (multi-enterprises) lost on average $61,926 in 2014 while the top 20% netted $292,015; the average profit among all farms was $43,129.
Looking at 2016->>>
~~~PAGE_BREAK_HERE~~~
Using FINBIN numbers from southern Minnesota, the economist laid out a scenario for potential returns in 2016, starting with projected input costs of about $760 per acre, around $45 less than in 2015. Using those expenses in a corn enterprise with cash rent, along with a $60 labor and management charge per acre, Craven notes that low cost farms can still make money at 192 bu. corn and a $3.50 sale price. But high cost producers only saw positive returns when grain prices hit $4.25 and yields averaged 210 bu. per acre. In fact, high cost producers would lose $190 per acre with corn at $3.50 and yields at 192 bu. per acre.
Looking at it another way, farms in the FINBIN database with the top 20% highest costs had a corn breakeven price of $5.45 per bu., while the lowest 20% had a breakeven of just $3.84. That's a $1.61 per bu. difference.
"In almost every category, the low cost group gets the job done better than the high cost guys, and come up with higher yields," notes Craven. "There's a pretty wide variability in what operations can do that makes a big impact on profitability."
To hear Craven's analysis in person, join us for the 2016 Farm Futures Business Summit, Jan. 21-22 in St. Louis. Go here for all the details.
Subscribe to receive top agriculture news
Be informed daily with these free e-newsletters
You May Also Like
---