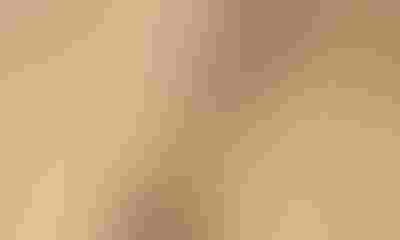 As farmland values show signs of weakness, privately held real estate investment trusts are springing up as potential buyers. These could provide a handy financial planning tool for U.S. farmers looking at retirement in the absence of family heirs to carry on the operation. They could also be an opening for farmers who demonstrate top management skills.
US Farm Trust is a new privately held REIT backed by $300 million in pension fund investments. Its managing arm, US Farm Trust Advisors, is actively seeking farmers not quite ready to retire, but who are looking for estate planning options, says Tommy Funk, USFT Advisors president.

Real estate investment trusts offer financial opportunities for best-in-class operators
Meanwhile, Farmland Partners, Inc., is also looking for high-value primary crop farmland for acquisition. FPI targets land cultivating primary crops such as grains, oilseeds, forage crops and cotton for its appreciation potential and historically reliable income generation. The company now boasts over 122 farms, encompassing over 71,000 acres of prime farmland in North America.
Why land?
These firms want to capitalize on a highly fragmented marketplace where the majority of farms are still family-owned with an increasing average age of the owner-operator. They are also taking a long view: Companies like FPI see a projected 45% increase in global grain demand by 2050, with only a 4% increase in available farmland over the same time period.
Funk, a lifelong Texas grain and cotton producer and former National Farmland acquisition manager at Bank of America/U.S. Trust, says high-quality row-crop real estate shows a consistent, positive annual rate of return — an attractive opportunity for institutional investors. On the other hand, he says landowners can benefit from having a potential buyer in the marketplace that can act swiftly and without the red tape of typical financing procedures found in traditional real estate lending transactions.
~~~PAGE_BREAK_HERE~~~
"We're looking for farmers who are not quite ready to retire, but who are looking at estate planning," Funk explains. "We can help them monetize their land assets, and if they wish, they can lease the land back for a period of three to 10 years to help them make the transition out of farming.
"Also, we'd be looking for younger farmers who are just coming into their own as tenants. These would be operators who are growing their operations at a time when the best use of their capital is not buying land," he says.
Related: Pros and cons of real estate investment trusts for farms
The leaseback provisions would closely resemble leases most farmers are familiar with, and would include stipulations aimed at ensuring good stewardship of the property. They would involve several regular visits per year by trust advisers who would be looking at soil fertility levels and the use of good management practices.
"We're not going to be telling people what to plant or when, but we do want to make sure the land is being cared for in a responsible manner," he explains.
Cash rent will be the San Antonio-based trust's preference for lease agreements, but flex leases, which take a percentage over established yield levels due to good management, will be available, too.
Pros and cons
Iowa State University economist Chad Hart says the pros and cons of farmers doing business with an REIT really depend upon where they are in their farming career.
"It would be a good option to consider especially if one is the last generation interested in staying on the farm, knowing the land may not stay in the family over the long-term," he explains.
Crummett writes from Stillwater, Okla.
Subscribe to receive top agriculture news
Be informed daily with these free e-newsletters
You May Also Like
---