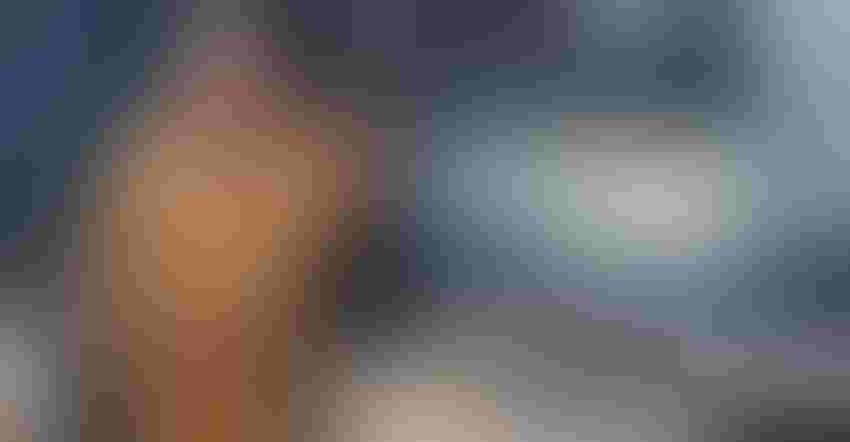 GOOD YIELDS: Jan Layman, who farms 3,000 acres of corn and 2,700 acres of soybeans in Hardin and Logan counties in Ohio, described the 2022 growing season as "unbelievable."
Looking ahead to the 2023 crop, farmers say efficiency is the name of the game, as well as timely purchases with ample storage.
Good portions of Michigan and Ohio (outside of a few drought areas) recorded at or above five-year-average yields — some record-breaking. Coupled with high commodity prices, it has helped to offset the highest input costs to date. But that may not be the case going forward.
Michigan Farmer and Ohio Farmer online magazines polled growers from each state to garner their perspectives on the past seasons, as well as a look ahead. Here's what they had to say:
Jan Layman, Hardin and Logan counties, Ohio
3,000 acres of corn, 2,700 acres of soybeans
How would you describe your 2022 growing season? Unbelievable, especially after a rough start. We had a wet May and didn't finish planting up into June. It turned really dry until about the Fourth of July when it started raining, and then we had a picture-perfect finish. We may not be record yields, but we're close.
How were your yields in comparison to last year and your five-year average? We're probably 10% above our five-year average on corn, which is incredible because corn planted in early June yielded over 200 bushels per acre. We're still harvesting, but the average is in the high 180s. We are probably 5% less than last year for soybeans (59 bushels per acre average), but about on par with our five-year average.
How did you navigate the high input costs seen in 2022? We saw this debacle coming and started buying some inputs way early in 2021. We were able to reasonably purchase some nitrogen, P, K and diesel fuel. We've taken a philosophy to build large amounts of storage of just about everything we have. We can store over 20,000 gallons of diesel fuel; more than 40,000 gallons of propane; 1,500 tons of liquid fertilizer; and about 800,000 bushels of grain. Over the years, storage has paid dividends by allowing us to buy product in the offseason to that price advantage. I wasn't going to buy as much as I did, but I recently stocked up on diesel fuel because there's talk about availability because we are short on refining capacity.
What changes are you planning for 2023? We are probably going to stay the course. We already are very cautious on fertilizer, using half-acre grid sampling — basically putting fertilizer on with an eyedropper. Sidedressing allows us to get nutrients to the plant right when it needs it, and we've fine-tuned it about as much as we can. I've been variable-rate seeding for both corn and soybeans for over 10 years.
Martha Winters, Fremont, Ohio
350 acres of corn and 350 acres of soybeans
How would you describe your 2022 growing season? It was cool and windy in March and April, which delayed our planting and spraying. The rains finally came, but then we were dry during pollination, which didn't allow for pollination to the tip. We had a lot of earmolds and gibberella ear rot, which led to vomitoxin that a lot of people are talking about. After pollination, we started getting regular rains, and that was excellent for the soybeans — resulting in a record crop for us. Diseases in soybeans didn't seem to be an issue because we had a small test plot with a fungicide. We did not see any difference whether we sprayed it or not.
How were your yields in comparison to last year and your five-year average? Our soybeans were up about 10 bushels from last year and with an average of 68 bushels per acre, it beats our best by a couple of bushels. Corn average is about 187, which is slightly above our average, but down a little from the bumper crop we had last year.
How did you navigate the high input costs seen in 2022? It helped we bought our fertilizer in the fall of 2021, and this fall, we bit the bullet and did the same. We tried a couple different herbicides to get away from the high Roundup prices and learned we don't know as much about different herbicides as we think we do. We tried Clethodim, which is a useful herbicide, but with the cold weather, it took forever to kill our rye, and we took a pretty big yield hit in a field because of that. But in most fields, it was fine.
What changes are you planning for 2023? Buying inputs early, if you can afford them, is a good thing. We don't know what the future holds. We definitely like our Roundup, especially for killing rye before corn, so we shopped around for the best price and bought more than what we would normally buy — a 250-gallon tote. We picked up 250 acres of rental ground this year, and with the commodity prices what they are, we're pretty optimistic about the future. We'll see what happens. I still believe in marketing a little bit at a time because the market swings are massive, and you have no idea what's going to happen.
Ed Cagney and Mitch Kline, Scotts, Mich.
4,000 acres, of which 1,200 is farmed by Kline. Cagney has more than 900 acres of irrigated seed corn, 240 acres of irrigated snap beans, 900 acres of commercial corn, about 700 acres of soybeans, and 120 acres of wheat. Kline has 500 acres of hay, and the rest is split between corn, soybeans and wheat.
How would you describe your 2022 growing season? Despite planting two weeks later than in 2021 because of rain, the nonirrigated corn yield was about the best we've seen. Our disease pressure was down. Even though it was dry, we had a lot of days of sun that definitely helped.
How were your yields in comparison to last year and your five-year average? We had average yields around 210 (bushels per acre) in corn, which was above the 190 last year and about 10% higher than our five-year average. Interesting enough, our test weights this year were higher. Considering we planted later, we had better test weight corn than we did the year before when we had a lot of rain.
Our soybean crop was average — low 50s. It got dry at the end of the summer, which hurt our yield a little. We've been running in the high 40s to the 50s for the past few years, so it's been steady. Green bean yields were a little above average and quality was good.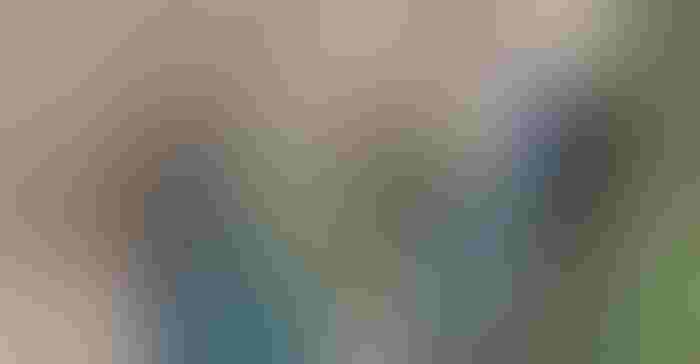 How did you navigate the high input costs seen in 2022? We contracted our diesel fuel earlier in the year when it was a little cheaper, and some of our fertilizer we locked in earlier in the year. I thought it was plenty high at that time, but it went even higher. We gave corn everything it needed, but we cut back some on soybeans, because we don't see the benefit of direct fertilizer.
What changes are you planning for 2023? We'll just try to maintain pretty much what we're doing now without any major changes. We might go to a bigger corn planter for efficiency, but that's about it. We'll continue to strive to do the best we can at what we're doing — that's about all we can do.
Jim Domagalski, St. Clair County, Mich.  
350 acres of soybeans, 100 acres of corn and 40 acres of wheat
How would you describe your 2022 growing season? It was hot and dry. We had one rain the first week of August. Two days in a row, we got 2 inches each day, which is what gave the crop a boost, but after that we had hardly anything — may two-tenths at a time.
How were your yields in comparison to last year and your five-year average? The last three years have been dry, and yields have been nothing to brag about. I thought the corn was going to do better than it did. Because of lack of tiling — it's so flat here, and I can't make water go uphill to where there is a ditch — the average corn yield is around 150-160 (bushels per acre). But I was in the 130 range. And, for soybeans, 50 bushels is about average, and we were in the high 20s. When we finally got the rain in August, the beans seemed like they grew 10 inches in week, but the beans were not there.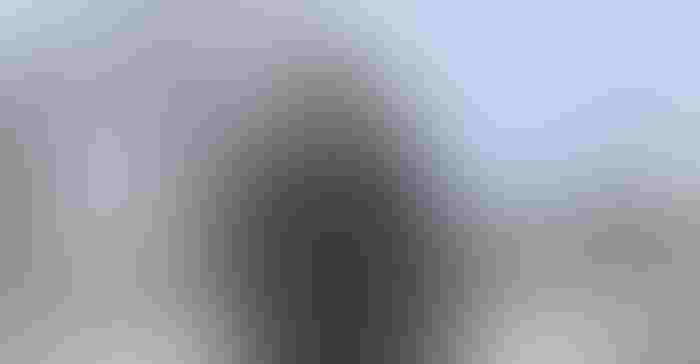 How did you navigate the high input costs seen in 2022? I bought most of my inputs in the fall of '21 to get the best price, but I didn't buy enough nitrogen. Boy was I shell-shocked in the spring. I usually pay roughly $200 a ton for liquid 28, but last spring it was over $600.
What changes are you planning for 2023? You can't grow corn without nitrogen, so that's why I planted less corn this year and more soybeans, but I'm going to go back to more corn next year because of the rotation schedule. I've got most of my nutrient inputs purchased, except for some starter fertilizer I plan to purchase in December. For my crop protection products, I'm going to see if another farmer or two wants to go together to get a volume discount. We'll see if we can work out the paperwork on that. I plan to plant corn at a lower population, and possibly soybeans. I have had population trials on my farm with like soils, and soybean populations over 160,000 didn't do me any good. I may go down to 140,000 or less, drilled in 7.5-inch rows.
About the Author(s)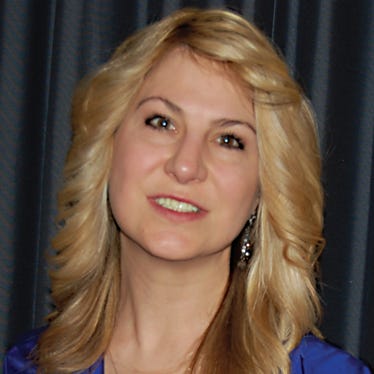 While Jennifer is not a farmer and did not grow up on a farm, "I think you'd be hard pressed to find someone with more appreciation for the people who grow our food and fiber, live the lifestyles and practice the morals that bind many farm families," she says.
Before taking over as editor of Michigan Farmer in 2003, she served three years as the manager of communications and development for the American Farmland Trust Central Great Lakes Regional Office in Michigan and as director of communications with Michigan Agri-Business Association. Previously, she was the communications manager at Michigan Farm Bureau's state headquarters. She also lists 10 years of experience at six different daily and weekly Michigan newspapers on her impressive resume.

Jennifer lives in St. Johns with her two daughters, Elizabeth, 19, and Emily 16.
Subscribe to receive top agriculture news
Be informed daily with these free e-newsletters
You May Also Like
---