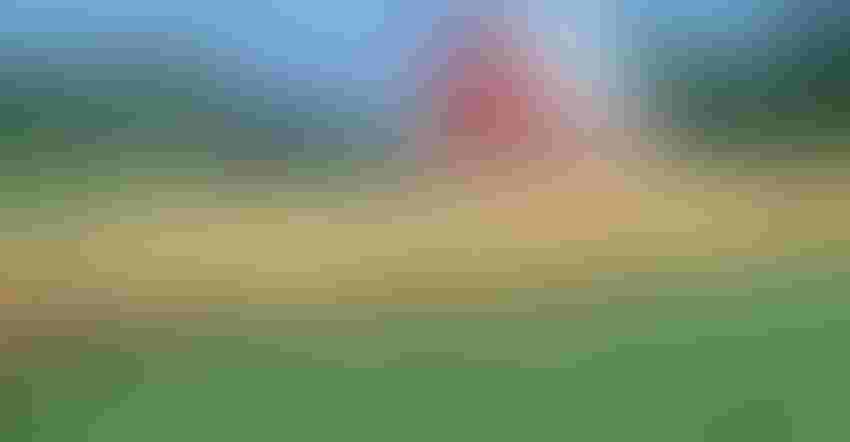 PLAN, EXPLORE OPTIONS: Finding common ground allows the farm transition process to begin.
Brand X Pictures/Stockbyte/Thinkstock
By Jen Koukol
Plan, plan, plan: That's the No. 1 priority. That's the advice from a panel at Farmfest when it comes to farm transitions. And be flexible. And think outside the box. And, it's all hard to do.
"Farm transitions are not peaches and roses. They're very difficult," says Pam Uhlenkamp, farm business management instructor at South Central Technical College in Mankato, Minn. "A good plan takes five to 10 years. It doesn't happen in six months."
Here are seven more tips from Uhlenkamp and other panel members when taking on a farm transition:
2. Communicate. If you're not communicating, you'll be disappointed," says Karson Duncanson, a fifth-generation farmer near Mapleton, Minn., whose family had to fast-track their transition plan when his father was suddenly killed in a car accident.
"Identify the strengths and weaknesses of the family," says Uhlenkamp. "If there's a communication issue, the transition will take longer."
3. Plan goals. "This is on both sides — retiring and incoming. Both sides have goals. They probably look a little different, but there is probably some common ground there," says Uhlenkamp. "Work to negotiate the differences, and remember there are two sides to a farm transition. The next generation will farm. It'll look different, but they'll still be farming and providing.
"If you can find the common ground, that'll start the farm transition."
4. Fair and equal aren't the same thing. "The No. 1 rule in farm transition is that fair is not equal, and equal is not fair," says Uhlenkamp.
"What's fair for everybody isn't going to be an equal split for everybody," says Dan Helvig, a sixth-generation farmer near Truman, Minn. "My siblings [who don't farm] want to help us succeed on the farm, and everyone was involved in the transition."
"I can't expect everything to come to me," Duncanson adds.
5. Share management before and during transition. "Giving the next generation management opportunities is huge," says Duncanson. "Start management at a young age, whether it's financial, risk, etc. Let them get their feet wet — because they can't get pushed in one day and be expected to succeed if they haven't done any management."
Uhlenkamp agrees with this strategy, too.
"It's OK for the retiring generation to let go. Not just financially, but the daily management decisions. You have to be OK to let your child fall and pick themselves back up," she says.
6. Use outside parties. "Find someone to work with," says Duncanson. "Don't do it alone. There are great professionals who can help. Find people you trust. Sharing hasn't always been a farmer's strong suit — but once you get together, you'll find you're not alone."
Helvig echoes the sentiment. "Each situation is unique. Surround yourself with good people."
"Find someone outside the family who you trust who can pull the family together," says Uhlenkamp.
And remember, you'll always be a family.
"My grandma always reminds us, we're a family first, farm second," says Duncanson.
7. Make sure all parties are onboard. "A really good plan takes five to 10 years. But you don't want to be two years into a 10-year plan and have the next generation not want to do it anymore," says Uhlenkamp.
If you think you might not want to do it, have an exit strategy.
"Have options and a plan B," says Brad Schloesser, Southern Minnesota Center for Agriculture. "No one should start a business without an exit plan."
8. Look forward and think outside the box. "You have to look long term, not just this year," says Helvig. "We'll have some years to battle through, but hopefully it'll teach us lessons for later."
And think outside the box.
"You don't have to farm the same way the early generations always did. There are other options. You just have to explore them," says Duncanson.
Koukol is content optimization specialist for Farm Progress.
Subscribe to receive top agriculture news
Be informed daily with these free e-newsletters
You May Also Like
---