25 years later, Proposition 65 a boon for lawyers
25 years later, Proposition 65 a boon for lawyers
While Proposition 65's intent was to protect Californians from carcinogens, the measure spawned a cottage industry of attorneys whose prey is California businesses (especially small retailers) and chemical manufacturers.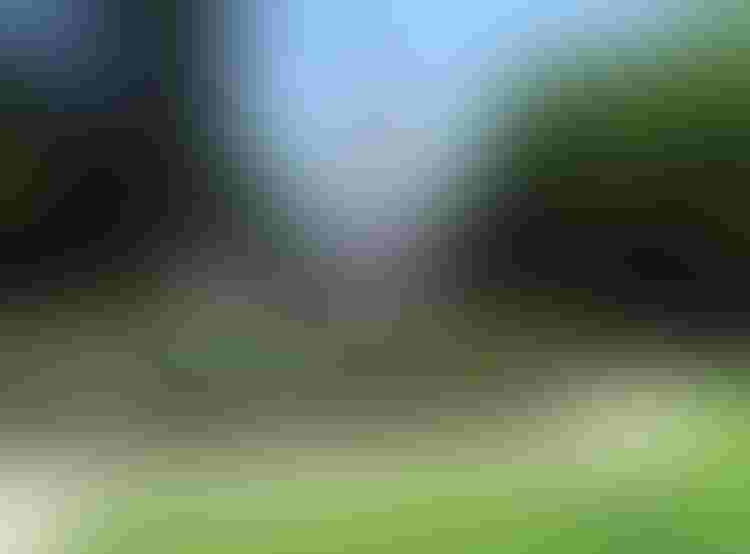 It's been 25 years since California voters passed Proposition 65, a ballot initiative that required the state to maintain a list of "chemicals known to California to cause cancer or reproductive harm."
The measure – the Safe Drinking Water and Toxics Enforcement Act of 1986 – was backed and supported by such Hollywood types as actress Jane Fonda and her then-husband, 1960s activist-turned-politician Tom Hayden. The list includes ubiquitous substances such as engine exhaust, which no one wants to breathe, but is impossible to avoid.
While Prop. 65's intent was to protect Californians from carcinogens, the measure spawned a cottage industry of attorneys whose prey is California businesses (especially small retailers) and chemical manufacturers. In 2008, for instance, 199 lawsuits were settled, netting $14.6 million in legal fees and just $4.6 million in civil penalties.
Furthermore, two of these plaintiffs – the Center for Environmental Health and the Mateel Environmental Justice Foundation – accounted for 76 of those lawsuits, according the California Attorney General's Office.
Here's how filing a lawsuit works: Prop. 65 attorneys find a business where people may be exposed to a substance on the list. They send a required "notice of violation," giving them the right to sue. After 60 days, they file a complaint on behalf of a straw plaintiff. Knowing successful litigation requires expensive affirmative defenses, the business buys its peace by paying the plaintiff's inflated attorney's fees. A judgment is entered that the business hopes will prevent future lawsuits by other "professional plaintiffs" and "bounty hunters."
Another sign goes up in California: "WARNING: This area contains a chemical known to the State of California to cause cancer." The plaintiff issues a news release claiming to have "protected" Californians, and asks for donations to support further litigation.
This abuse of Prop. 65 sparked a stiff rebuke from a California Appellate Court in 2006. The court noted that Prop. 65 bounty-hunter action is so "absurdly easy" that the attorneys' fees paid by defendants to avoid litigation are "objectively unconscionable."
Around that same time then-California Attorney General Jerry Brown sent a letter to one bounty hunter, stating: "Your clients have collected significant sums of money from businesses that have little or no liability for past violations, and an amount of attorney fees that appears to exceed a reasonable amount."
The Attorney General's Office requires that people who file Prop. 65 lawsuits first inform the A.G.'s office as well as give it the final results of the court action after the case is settled.
Regulation turned on head
In reality, Prop. 65 turns ordinary regulation on its head, by setting extremely wide margins of safety. It then forces businesses to prove – in lawsuits brought by private individuals and groups who get to keep part of the penalties and all of their attorney's fees – that the claimed exposures do not exceed those standards. In 1988, there were 235 cancer-causing substances and 30 reproductive toxicants listed as known hazards. Today that has expanded to more than 800.
Don't get me wrong. Prop. 65 forced some companies to eliminate, or reformulate, the listed chemicals in their products to do business in California. This has likely led to improved safety for California consumers. But, by the same token, Prop. 65 creates alarm about trace amounts of chemicals that have no actual risk or have a risk that is obviously outweighed by the benefit of the food.
Vegetables may contain naturally occurring elements because they grow in the ground, and fish contain mercury because they live in the sea. If we make trace chemicals the salient fact, then we discourage the consumption of healthy foods. Having so many product labels and posted sign warnings also undermines warnings about real risks such as unpasteurized milk.
I might mention that most agricultural chemicals on the Prop. 65 list have not been the target of lawsuits, mainly because the toxicological evaluation and testing of crop protection products are more extensive than even drug products. Other listed chemicals haven't been so lucky, such as french fries, which allegedly expose consumers to an omnipresent carcinogen called acrylamide; wood dust; and even steroidal estrogens such as oral contraceptives.
We can also laugh at the absurdities of some of the chemicals listed, which includes some medications (e.g., the anti-seizure medication diazepam, vitamin A and even aspirin.)
Chemical complexity
The complexity of Prop. 65 was compounded in May, 2008, when the California Office of Environmental Health Hazard Assessment (OEHHA) announced that it had the authority to automatically add chemicals to the Prop. 65 list under Labor Code Section 6382 (d) (Labor Code Mechanism). Under its erroneous interpretation of Prop. 65, OEHHA began listing chemicals without review from the state's qualified experts, and without any process to take into account scientific information about the chemical.
Since assuming authority, OEHHA has added dozens of chemicals that contain elements in everyday products such as carpet, cosmetics and personal care products, as well as critical pharmaceutical products. This expansion of OEHHA's authority over Prop. 65 was challenged by the California Chamber of Commerce as well as other business groups.
Arthur L. Lawyer, president of Technology Sciences Group Inc., a consulting firm that specializes in Prop. 65 compliance, said a major problem is that the political realities in California make it difficult to amend the law – or modify the regulation implementing it – even points that are scientifically indefensible. "We can't move forward in this regard because of strong California advocacy on both sides of the issue," Lawyer said. "For example, it would be nice to have a better mechanism by which the government could guide industry about what exactly is a safe use under Prop. 65."
I agree with Dr. Lawyer. In a perfect world, Prop. 65 would be tossed in the proverbial wastebasket and redrafted. But given the politics of California, that is highly unlikely.
However, there are two changes that might right many wrongs. The first: change the burden of proof to keep the attorneys at bay. If plaintiffs have to incur the cost of proving exposures about the "no significant risk" and "no observable effect" levels, then many of the abuses commonly seen today are likely to stop. No longer could plaintiffs count on defendants to roll over because the costs of litigation are so high.
Secondly, let's bring reality to the risk-assessment methodology. The current structure often greatly exaggerates risk, requiring warning labels in many circumstances where the risk of exposure to the listed chemical is minimal. If a product is used daily on a regular basis, then the risk assessment should reflect such use; if the product use means minor exposure, do not make absurd risk assessment assumptions. As it is currently written, Prop. 65 has a 70-years-of -exposure baseline (at a rate of 24/7) for risk assessment, which is unrealistic.
Lastly, Prop. 65 should orbit around health and communication issues, not a legal one. Why would we think that a bunch of lawyers, however well-meaning, know best how to communicate risks and benefits? They need to play a reduced role.
Subscribe to receive top agriculture news
Be informed daily with these free e-newsletters
You May Also Like
---