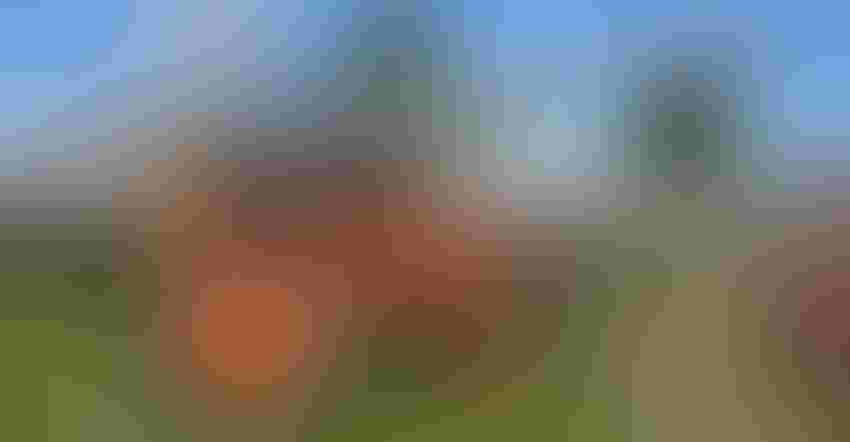 NOT THIS YEAR: Pioneer Village will be quiet this August after an announcement that the 2020 Indiana State Fair will not be held. Modified 4-H livestock shows are planned, but exact details are still vague.
The Indiana State Fair promised a decision during the first week of June on whether the fair would be held in 2020. Fair officials delivered on their promise. Unfortunately, it's not the news most people want to hear. The Indiana State Fair is canceled for 2020. Modified 4-H livestock shows will be held at the fairgrounds, but final details are still in the works.
"Unfortunately, key elements, including vendors and partners of the fair, began falling off, and so we pivoted and found a way to still serve our communities," says Brad Chambers, Indiana State Fair Commission chairman.
Related: Complete coronavirus coverage
"Safety is our No. 1 priority," says Cindy Hoye, executive director of the commission. "We've spent months working through options that would allow us to host the fair.
"We are grateful for the support of our state fair family — each one of you who makes the iconic event possible every summer. To our beloved fans, staff, sponsors, exhibitors, 4-H and FFA members, vendors, volunteers and entertainers — we look forward to being back at full strength in August 2021."
Modified youth 4-H livestock shows
Hoye says the goal is still to honor 4-H youth with a version of livestock shows that will be held at the Indiana State Fairgrounds. However, details were sketchy on exactly how these shows will operate and when they will happen when the announcement canceling the fair was made.
Based on information provided in the Frequently Asked Questions section, here's what is known about the modified 4-H livestock shows so far:
Species to be included. 4-H horse and pony, 4-H beef, 4-H dairy and dairy beef, 4-H swine, 4-H sheep, 4-H meat goat, 4-H dairy goat, 4-H pygmy goat, 4-H llama, 4-H rabbit, 4-H poultry, 4-H dog show and 4-H cat show.
The Indiana 4-H and FFA State Livestock Judging Contest, normally held earlier in the year, will be held live at the fairgrounds instead of opting for a virtual contest.
Entry information. Entries for the original state fair livestock contests will be automatically refunded. 4-H exhibitors will need to re-enter for the new modified contest, opening on June 26. Show entries must be complete by Aug. 3.
DNA and other rules. These still apply. All 4-H DNA information and online animal submissions must be complete by July 1. The animal online submission system is open now.
Show dates. No exact dates have been announced. However, sources indicate most shows will be held on weekends, beginning Aug. 7 and running through Sept. 3.
Number to exhibit. For beef, dairy, goats, sheep and swine, each exhibitor will be allowed two animals per species, with a maximum of two animals if showing in more than one species. These numbers are reduced from normal show numbers.
Watch for more updates coming soon.
Subscribe to receive top agriculture news
Be informed daily with these free e-newsletters
You May Also Like
---