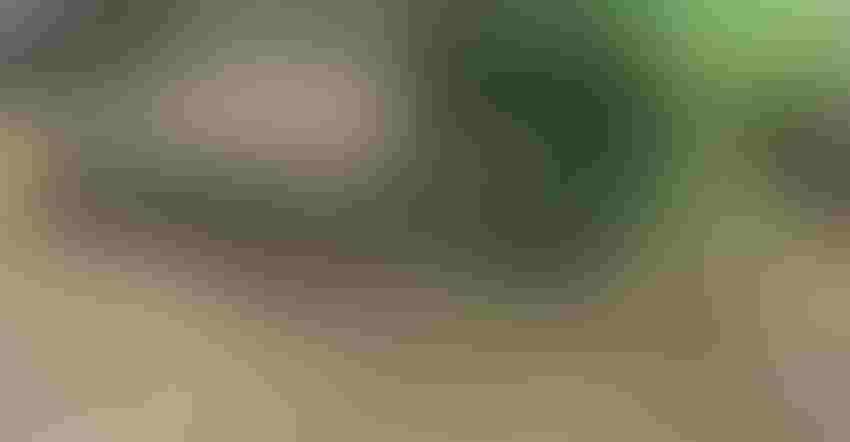 CHEAPER SEED? Harvesting radishes for seed can cost as much as $30,000 in equipment modifications inside the combine.
By Steve Groff
You wouldn't be the first enterprising farmer attracted to the idea of growing your own cover crop seed. It's an excellent and plausible idea for species that do well for seed production in your region.
Cereal rye, triticale and oats are the most popular ones. Cash grain farmers have the combines and enough expertise to make this work. More challenging species such as annual ryegrass, radish and crimson clover require special harvester modifications costing up to $30,000 a combine.
But a unique climate also is needed to grow quality seed. That's why much cover crop seed grown in this country comes from the Willamette Valley in western Oregon. It doesn't rain there from June to August, creating ideal conditions for high-quality seed production. 
Stay on legal paths
Let's face it, buying cover crop seed is an expense. With today's lower commodity prices, it causes one to "sharpen the pencil" to make them pay. You have two distinctive legal paths for this opportunity. You'd better know what you're doing!
• Grow for your own use. It's not hard to replace a few acres of $3.50 corn and $9.50 soybean cash crops with a few acres of cover crop seed production. If the seed is VNS (variety not stated), growing your own cover crop seed for your own use is pretty straightforward with no restrictions. Each state has its own standards, and they aren't hard to find on the web.
Most states, though, don't allow you to increase the amount of seed for subsequent seed harvest. For instance, suppose you plant 100 bushels of a known oat variety. You can't increase the amount by using the harvested seed kept from year one to plant 200 bushels of oats for seed production in year two. This rule is intended to be fair to the variety's owner, and provides a small loophole for not requiring royalties.
• Growing to resell. This is a whole different ballgame, even if you're just selling to your next-door neighbor. First, you need to get a seed-selling license from your state, which is usually not very expensive.
Then the seed must be tested for purity, germ and noxious weeds. You'll need to come up with a seed lot number and assign it to the batch of seed being tested. Some states have their own labs. There are also many private labs around the nation.
Each state has a list of prohibited weeds and the amount of allowable noxious weeds per pound that can be sold in that state. This is for everyone's benefit. We certainly don't want weeds like Palmer amaranth to be planted with cover crops!
If you expand sales across state lines, you'll need to get a free Agricultural Marketing Service number from USDA. Tags showing the lot number and test results need to be attached to each unit sold. Some states require the lot number also to be printed directly on the bag or container.
Calculate your costs
Let's start with VNS cover crop seed. Most seed will need to be cleaned to flow through a drill unless it's intended to be broadcasted. Once it's tested, bagged and tagged, it's ready for resale.
Growing a specific cover crop variety is more complex. In my experience, $20,000 to over $50,000 can be spent to create a cover crop variety.
Variety owners will license it to those of their choosing. License holders, in turn, pay a royalty to have the right to sell that variety. Royalties pay the costs associated with creating the variety and provide funding for future varieties the owner might pursue.
If you desire to grow a variety to resell, you must have an agreement with the owner of the variety to do so. Anything less is stealing, and disincentive for them to invest in creating better future genetics.
The coach's closer
Growing your own cover crop seed makes sense for some farmers. But know your legal limits!
Groff, who farms on the Chesapeake Bay watershed, is a cover crop pioneer and innovator. Check out his website, covercropcoaching.com. 
Subscribe to receive top agriculture news
Be informed daily with these free e-newsletters
You May Also Like
---