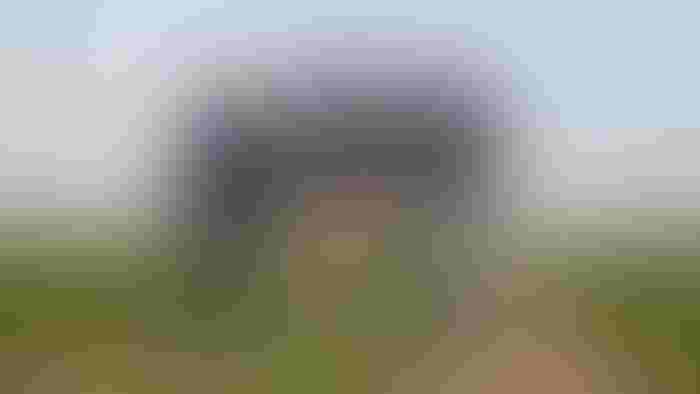 "We're not just a one-level business; we're not just a buyer. … It's a partnership with growers, and if they aren't successful, neither are we," says Steve Hirzel, president of Hirzel Canning Co., which is celebrating 100 years of business sourcing tomatoes and cabbage from 30 growers in northwest Ohio and southeast Michigan.
The company produces the Dei Fratelli brand of jar and canned tomato products, including diced tomatoes, salsa, and pizza and pasta sauces.
For a century, the company's mission has been to deliver a premium product at a reasonable value by sourcing vine-ripened tomatoes grown by area farmers, most within a half-hour of one of the company's three processing facilities.
"We don't compromise on quality ingredients, starting with the tomato — our grower base is phenomenal," Hirzel adds. "They understand and know it's all about quality."
This area, which kisses up to Lake Erie, has long been known for quality soil — and a weather corridor with plenty of natural rainfall and not prone to frequent flooding or drought. Many years ago, the region provided a cornucopia of vegetables and fruits. Today, a large portion of that business has migrated to California, but the steady and sturdy relationship between Hirzel Canning and its growers has kept both in business.
Each year, the company contracts 3,000 acres, which varies year to year, with 90% being tomatoes and the remainder cabbage. About 80% of its growers are second- and third-generation Hirzel growers.
"The key is not having to buy all your ingredients, but rather source them close by," Hirzel explains.
Growers are paid by grade, so it's in everyone's best interest to produce the finest crop possible. There's so much emphasis on quality, 20 years ago the company hired Jeff Unverferth, a former Hirzel grower whose job now is the agriculture manager, working as a liaison between growers and the company. He helps coordinate everything from seed to the factory. He meets with growers in January to pick seed varieties and planting dates.
With staggered planting, he develops a chart to keep a steady flow of freshly harvested products coming into each of the company's three Ohio processing plants — Pemberville, Ottawa and Northwood.
Tomato varieties are tested at Hirzel Farms, which is a separate entity, but the two are deeply intertwined. Hirzel's cousin, Lou Kozma, is president of the 1,400-acre, organic farming operation that also includes an organic grain cleaning facility and a composting operation producing 10,000 to 15,000 cubic yards of organic, finished compost annually.
"This allows us to dispose of the waste coming from the processing plants by diverting it from landfills and into a product we sell retain, wholesale and for agricultural application," says Kozma, who adds they also accept waste coming from the Bowling Green campus dining halls. "But we don't accept grass clippings because of the high use of chemicals, and each inbound load is tested for heavy metals and other contaminants to retain organic certification."
The farm rotates several hundred acres of conventional tomatoes as one of the suppliers for the cannery.
Grower support
Growers have a choice of 13 tomato varieties with maturities from 90 to 120 days. Nine nearby greenhouses are contracted to plant and grow the transplants.
Unverferth oversees it all, monitoring progress in the greenhouses, scouting fields on a weekly basis and recording and scheduling. "I work very closely with the growers, and if at harvest we have a field maturing faster than expected or weather is not cooperating, we work with them as much as we can to tweak the schedule," he says.
"I report the conditions and our scheduler, Lynne Hirzel, determines who can sit out for a bit, while others might need extra loads. The object is to make the grower the most money by supplying us with the best quality at the processing plant."
On average, from harvest to packaging into various containers is between six and 10 hours.
For the Iott family, which has been growing for Hirzel for more than 30 years, the company provides "good guidance, a good foundation and an opportunity to grow a higher-value crop," says Gary Iott, who farms with his sons Ben and Kris on 2,200 acres — including 900 acres of cabbage and 300 acres of tomatoes — near Deerfield in Michigan's Lenawee County. About half the acreage is irrigated.
"It's risky because bacteria can come at any time, requiring due diligence with fungicides, but it can also come with a big reward," Gary says.
Among other duties, Ben heads up planting and cabbage management. Kris concentrates on tomato management and harvesting, and Gary's wife, Beth, does the bookwork. "The boys are making the most of the decisions now — it's more like me helping them now," Gary says.
"We love growing for Hirzel because it's an established market, and even though they're there for support, they let us make our own decisions and let farmers be farmers," says Ben, who enjoys being busy.
This year, planting started May 7 and continued through June 12. Harvest generally starts Aug. 15 and runs through the second week of October. "Last year, we had 51 days of harvest," Unverferth says.
Yields and quality are excellent again this year, Kris Iott and Unverferth agree. A good harvest is 40 tons per acre for tomatoes. "Yield-wise, the last two years have been the best we've ever had. … We'll see how this year shapes up," Kris Iott says.
The entire team is constantly looking for the best quality while boosting efficiency. "Agriculture is not as mysterious as growers think if we analyze the data," says Kozma, who took over the farm operation from his uncle John Hirzel, who was president of Hirzel Farms from 1970 until his death in February 2000 at age 55.
"I'm excited about the next generation, which is armed with new and up-and-coming technology to really put the data to work and be more productive," Kozma adds.
Community engagement
Hirzel also has a commitment to advancing the communities they and their growers call home.
Hirzel saw an opportunity to get involved when H.J. Heinz, another food company specializing in tomatoes, moved out. It had its world research facility in Haskins, Ohio, where they developed the genetics for pickles, tomatoes and a few peppers. It relocated to California.
"They didn't believe there was a future for tomato growers in Ohio," Kozma says. "But we thought there was nothing but the future."
Hirzel bought the facility, which included a few buildings and 140 acres, and converted it into an agricultural incubator. "We believe in being philanthropical and giving back to community, agriculture and supporting innovations in agriculture," Kozma says.
Ideas are grown in this space, including everything from aquaponics to hops yards, giving entrepreneurs a place to test out growing strategies and products. Several institutions, including Ohio State University, coordinate projects. The facility houses the Northwest Ohio Cooperative Kitchen, managed by the Center for Innovative Food Technology.
"The idea is to foster ambitions, and a number of companies have been successful," Kozma says.
There's also opportunity for community involvement, such as the mushroom classes hosted in the wooded areas of the property. "It's about opening up doors," Kozma adds.
There have been many trials and errors in the last century at Hirzel Canning Co. The company continues to test new technologies, including those for automation to aid producers. "If our growers can't make money, we can't survive. And, as my Uncle Joe used to say, I can't sell an empty can," Kozma says. "The key is collaboration."
Hirzel history: Brewmeister turned farmer, food processor
The road to becoming a farmer wasn't one often taken by a German brewmeister living in the Buffalo, N.Y., area. But when prohibition legally halted all liquor production, Carl Hirzel and his wife, Lena, followed his brothers to the Toledo area looking for work.
The Hirzels bought a farmhouse and 40 acres in Northwood, Ohio, where in 1922 they started growing cabbage, tomatoes, horseradish, alfalfa, carrots and potatoes.
"He wasn't a farmer; he was a brewmeister and took a more scientific approach to food processing," says Steve Hirzel, who is president of the Hirzel Canning Co. and the fourth generation to take the helm.
Selling vegetables off the back of a truck, Lena suggested extending the shelf life by making sauerkraut. To set himself apart from other growers and to develop a yearlong supply and market, he went to work fermenting — but this time, it was cabbage instead of barley and hops.
"He liked being a food processor, and he was a good one," Steve says. "He developed some techniques in this trade, which garnered him a good reputation."
His quality quickly got noticed and buyers wanted them to expand into tomatoes for their second season. Hirzel Canning Co. was established in 1923.
The company has more than 160 people year-round on its staff, and during tomato season, that number increases to more than 300. Last year, the company preserved nearly 4,000 truckloads of vine-ripened fresh tomatoes.
Sauerkraut is still part of the business, sold under the Silver Fleece brand, but 90% of their business is in tomatoes under the Dei Fratelli brand. The company has about 400 customers, including retailers such as Meijer and Kroger, as well as wholesale customers who use tomatoes for the base of their own brand names. Another segment includes food service, restaurants, schools and health care institutions.
In addition to cans and jars, product is also stored in 55-gallon drums, as well as 300-gallon totes where it's concentrated at 2.5 times and never exposed to air, keeping it sterile and shelf-safe for up to two years. "We can store it until we need it — it helps to balance supply and demand," Hirzel says.
Subscribe to receive top agriculture news
Be informed daily with these free e-newsletters
You May Also Like
---