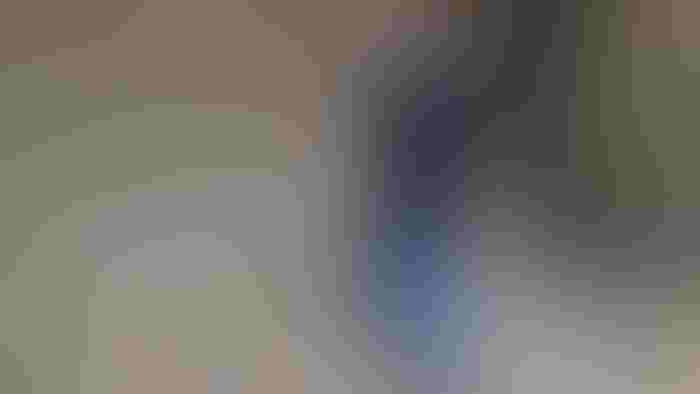 What started as a way to diversify the farm's income has become a big business for Ross Tabb and his family, and it has allowed this fifth-generation farmer to come home.
From pallets used in manufacturing to yard waste from local homes, if it can be recycled and turned into a useful end product, Tabb's farm will take it.
The business is officially called Lyle C. Tabb and Sons Inc. For 45 years, the Kearneysville, W.Va., operation was a dairy farm, growing to 350 head of Ayrshires at one time. The cows got sold in the early 2000s when the farm transitioned to a cow-calf beef operation.
According to a 2016 article in The Herald Mail, the family started composting in the early 1990s after it was discovered that the nearby Jefferson County landfill was leaking onto some its acres, which prevented crops from growing.
The article states that it took a few years to figure out this issue. But Ross says his father, Lyle C. Tabb III, who died in 2022, saw the potential to make money from compost. "He wanted to create more cash flow on the farm," Ross says.
Venturing into recycling
The farm started taking grass clippings and yard waste from local residents, and even worked with the Berkeley County Solid Waste Authority to collect yard waste via roll-off containers it provided.
The farm piles this yard waste into a large compost pile that is turned periodically to keep the heating process going. It took three years to complete the initial composting process. Since then, more and more waste has been added to the pile, and finished compost gets sold right off that.
The farm then got into recycling waste hardwoods for animal bedding.
"So, if you're clearing a job site and you can't burn the materials, we give them a rollaway container; they fill it up and bring it back to the farm, and it's processed into hardwood mulch," Ross says.
Wood waste is piled in large mounds just across from the farm's old dairy barn. The waste, most of it pallets, is ground using large, modified tub grinders that have custom screens and magnets to collect the dozens of nails hammered into each pallet. "It is very hard to find a nail in our finished product," Ross says.
The end product is bedding that has become popular with local horse and dairy farms.
For an additional fee, the farm will even provide a rollaway container to collect manure, which is added to the compost pile, and in exchange the customer gets bedding.
"We waste absolutely nothing here," Ross says.
For example, dirt collected from wood stumps the farm grinds down is mixed with compost, dried and then run through a trommel. This creates a topsoil that Ross says has become popular with landscaping companies.
Animal carcasses are also composted — $35 for small carcasses, $75 for carcasses over 500 pounds — but in a different pile and not sold to the public.
Customers can buy compost or bedding on the farm through the honor system, or they can have it delivered. This has created some issues, he says, with customers trying to steal product, or others who believe the farm is simply a place where you can drop off any type of trash. Ross is adamant that the farm is not a licensed trash hauler, nor is it a place where people can just dump their trash.
"We only take wood products," Ross says.
Ross says the bedding is the most popular with customers, but what sells best can really depend on the time of year. For example, if winter is particular nasty, sawdust becomes a hot seller. In spring, when landowners and landscapers are eager to get out and plant things, topsoil is a hot item.
Back to the farm
For Ross, the composting and recycling business has allowed him to return to the farm after being away for 15 years.
He left the farm 20 years ago thinking the business would not make enough money to support more than one family. He worked in construction and industrial maintenance, but five years ago, he came home to handle the farm's maintenance.
He now runs the farm's beef and crop business, and he has hired a full-time mechanic who handles all maintenance. The farm grows 500 acres of corn, 500 acres of soybeans and 350 acres of hay. Corn is marketed to poultry farms in the nearby Shenandoah Valley of Virginia, while soybeans are marketed through a broker in Frederick, Md.
Ross says he has seen benefits using compost on some of his own farmed acres. Two years ago, he spread compost on 250 acres. While it is a good source of nitrogen, Ross says that as the compost gets into the soil, it also helps reduce compaction and absorbs excess water.
"It really improves the ability for that plant to get nutrients in the soil. It is more of a soil conditioner," he says.
Ross also heads the farm's 275-head cow-calf operation that includes 125 brood cows. Most of his time is spent on the farm side of the business, he says, but it was not set up like this intentionally.
"That's just kind of how things worked out," he says. "We kind of just jump in and help out as needed."
The farm has three full-time employees and two part-time employees, not including Ross. His mother and uncle also help run the operation. Ross has three siblings, including an older brother, Lyle, who was on the farm for 25 years before moving on. Ross also has two sisters, one of whom works at USDA and the other who lives in South Carolina.
So, what makes more money? The compost and recycling or the farm operation? Ross will not say outright.
"I can tell you it makes farming a lot easier," he says. "We have no problem selling the stuff. We sell a lot of it. We took a long time to get where we're at, all through word of mouth."
Subscribe to receive top agriculture news
Be informed daily with these free e-newsletters
You May Also Like
---