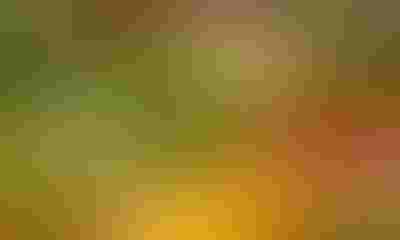 USDA has announced $200,000 in additional support for Food LINC, a three-year initiative to expand local and regional market opportunities for America's farmers and ranchers. The innovative federal effort has already attracted more than $2.3 million in additional private investments by 18 foundations that are helping to grow this emerging market sector and improve food access.

The investment supports value chain coordinators in targeted regions across the country who help link rural producers to urban markets. (Photo: IrinaAntonova/Thinkstock)
"Supporting local food businesses and infrastructure has been a priority for the administration since the start, with USDA investing more than $1 billion in over 40,000 local food projects across the nation," said USDA Agricultural Marketing Service Administrator Elanor Starmer. "We know these investments have an even greater impact in regions where people are working at the local level to connect the dots by helping farmers find buyers, identifying supply chain partners and delivering technical assistance. With this collaborative approach, Food LINC is on track to help producers and their communities create new economic opportunities from the growing demand for local food."
The additional $200,000 comes from USDA's Agricultural Marketing Service, which joins the growing number of partners in Food LINC including USDA's Rural Development and Natural Resources Conservation Service, the Appalachian Regional Commission (ARC), Delta Regional Authority (DRA) and 18 philanthropic partners to date.
Food LINC was launched in March 2016 with an initial federal investment of $850,000 matched by over $2 million in private funding. The investment supports 10 full-time value chain coordinators in targeted regions across the country who help link rural producers to urban markets. The coordinators are embedded with local host organizations for up to three years.
Host organizations include the Louisville Farm to Table Program in Kentucky; the Conservation Fund in North Carolina; Common Market in Georgia; Rocky Mountain Farmers Union in Colorado; La Montañita in New Mexico; Fair Food Philadelphia; Metro Washington Council of Governments in Washington, D.C.; Appalachian Sustainable Development in Virginia; Soul City Hospitality in Mississippi; and Communities Unlimited in Tennessee.
Food LINC is part of USDA's Know Your Farmer, Know Your Food (KYF2) Initiative that coordinates the Department's work to develop strong local and regional food systems.
Source: USDA
Subscribe to receive top agriculture news
Be informed daily with these free e-newsletters
You May Also Like
---