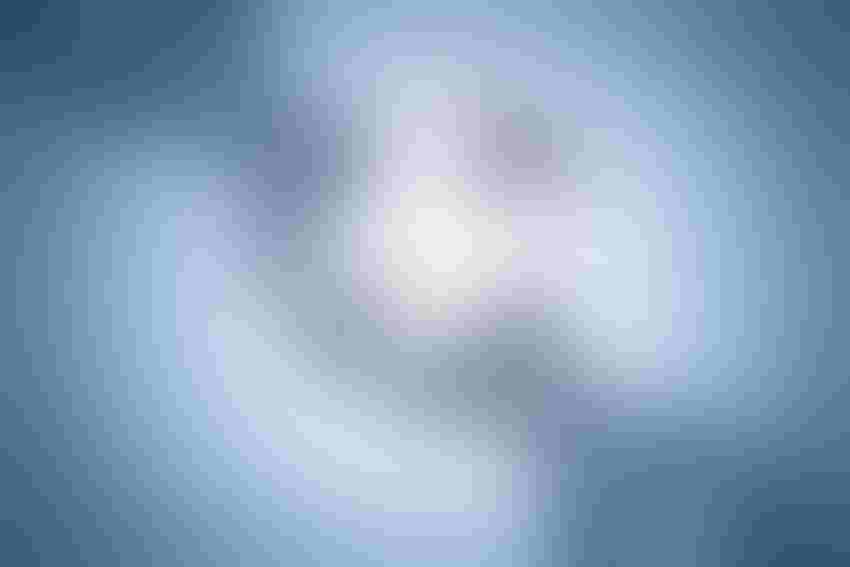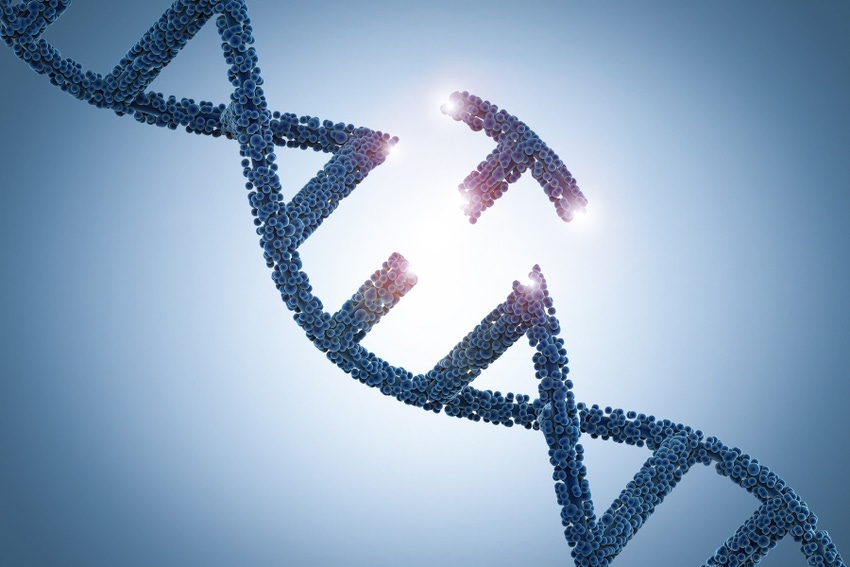 PhonlamaiPhoto/iStock/Getty Images
USDA is contemplating taking on regulatory oversight of food animals genetically modified for agricultural purposes. This was previously handled by the Food and Drug Administration who treated genomic modifications as drugs and created significant roadblocks for U.S. companies looking to blaze a path for future disease-resistant and nutritionally enhanced livestock species.
In an advanced notice of proposed rulemaking, the Trump administration announced Dec. 21 its intention for USDA to have primary oversight over gene-edited livestock. Gene editing is seen by those in the industry as a promising new technology that can help farmers breed healthier, more resilient animals, and many within the industry have been asking for USDA to take on the regulatory oversight from FDA.
U.S. agriculture had been in a holding pattern, as USDA and the FDA were locked in a regulatory tug of war over authority on gene editing in livestock. Meanwhile, China, Brazil, Canada and other global competitors moved ahead in the race to pursue this technology.
Alison Van Eenennaam, extension specialist in animal biotechnology and genomics at the University of California-Davis department of animal science, has seen her research significantly stalled because of FDA's long-time frame and approach to regulating animal biotechnology.
"This resulted in a lengthy, expensive and unpredictable approval process, and to date there have only been two food animal approvals, the AquAdvantage salmon and a knockout pig that was just approved," says Van Eenennaam in response to USDA's proposed notice. "A more predictable and streamlined regulatory approach for low-risk products, such as any genetic modification that is already known to occur in the gene pool of the species, would be welcome news for U.S. animal agriculture."
Related: FDA approves first intentional genomic alteration pig
USDA's advanced notice of proposed rulemaking will transition portions of FDA's pre-existing animal biotechnology regulatory oversight to USDA. USDA will consult with FDA to ensure its reviews benefit from FDA's expertise, while providing developers with a one-stop-shop for their products. "USDA looks forward to FDA experts participating in the development of our review process," the agency says.
USDA is proposing to establish a flexible, forward-looking, risk-proportionate and science-based regulatory framework that provides a predictable pathway to commercialization and keeps pace with advances in science and technology for certain farm animals (cattle, sheep, goats, swine, horses, mules, or other equines, catfish, and poultry) developed using genetic engineering intended for agricultural purposes.
"Our livestock producers need all the tools in the toolbox to help protect against animal diseases and continue to meet the challenge of feeding everyone now and into the future. If we do not put these safe biotechnology advances to work here at home, our competitors in other nations will," says Secretary of Agriculture Sonny Perdue.
Review process outlined
USDA's proposed safety review would cover molecular characterization, animal health (including noninfectious, infectious, and zoonotic diseases), efficacy (for disease and pest resistance traits), environmental considerations, food safety evaluation of any expressed substance (including allergenicity and compositional analyses of key components) and food storage and processing.
USDA's proposal would provide end-to-end regulatory oversight from pre-market reviews through post-market food safety monitoring of animals. USDA will continue to coordinate closely with the FDA to fulfill oversight responsibilities and provide the appropriate regulatory environment, ensuring the safety of products derived from new technologies, while fostering innovation at the same time.
Under the regulatory framework being contemplated, USDA would provide regulatory oversight from pre-market reviews through post-market food safety monitoring for certain farm animals developed using genetic engineering. USDA would promulgate regulations using the authorities granted to the Department through the Animal Health Protection Act, the Federal Meat Inspection Act (FMIA), and the Poultry Products Inspection Act. Pursuant to these authorities, the Animal and Plant Health Inspection Service would conduct a safety assessment of organisms developed using genetic engineering that may increase an animal's susceptibility to pests or diseases of livestock, including zoonotic diseases, or ability to transmit the same.
The Food Safety and Inspection Service would conduct a pre-slaughter food safety assessment to ensure that the slaughter and processing of animals developed using genetic engineering would not result in a product that is unsound, unhealthful, unwholesome, or otherwise unfit for human food.
USDA's rulemaking has a 60-day comment period.
Industry support
APHIS already has a review process in place for gene editing in plants, which can serve as a model for livestock. The proposal is the first step in this process, and the National Pork Producers Council says it looks forward to USDA and FDA promptly signing a formal agreement on the regulation of this promising new technology in livestock.
NPPC President Howard "AV" Roth, a pork producer from Wauzeka, Wisc., says, "FDA regulation of gene editing will result in an impractical, lengthy and expensive approval process. Thankfully, that is not the administration's intended plan. This announcement represents a critical milestone to ensuring American agriculture maintains its global competitive edge."
Whenever new technologies are introduced, consumer acceptance is critical. The U.S. pork industry is committed to transparency when using this technology in the future; there are currently no gene-edited pigs entering the food supply. The focus now is on establishing a regulatory framework that will not stifle innovation and drive use of this breakthrough technology overseas. "NPPC will always support the rights of consumers and hog farmers to have choice," NPPC says.
Dana O'Brien, BIO executive vice president for food & agriculture, adds, "This system must also provide researchers and technology developers with clarity and predictability to foster scientific progress and restore investment in American innovation. Many of these discoveries are made possible by small and mid-sized companies based in rural communities, which provide jobs and help to boost our bioeconomy."
O'Brien adds a modern U.S. regulatory system will pave the way for breakthroughs that can help prevent and respond to zoonotic diseases such as COVID-19, improve animal well-being, make farming and food systems more sustainable, protect the environment and bolster resilience to climate change.
"The new Food and Agriculture Climate Alliance, representing a broad spectrum of stakeholders in the agriculture, environmental, and food community, recognizes that improved animal genetics can help livestock adapt to a changing climate and contribute to reduced greenhouse gas emissions," O'Brien adds.
National Association of State Departments of Agriculture CEO Dr. Barb Glenn was pleased to see USDA continue steps to reform the regulatory framework for agricultural biotechnology products.
"NASDA will submit comments in support of USDA's announcement and provide recommendations to strengthen the ANPRM, highlighting the importance of scientifically-sound, risk-based regulation. Animal biotechnology provides producers with the necessary tools to meet increasing demand for U.S. meat and poultry products," Glenn says. "NASDA is ready and excited to work with our federal counterparts to establish the U.S. as a leader in international regulatory conservation and ensure our high-quality, safe food products remain competitive in the global marketplace."
Subscribe to receive top agriculture news
Be informed daily with these free e-newsletters
You May Also Like
---