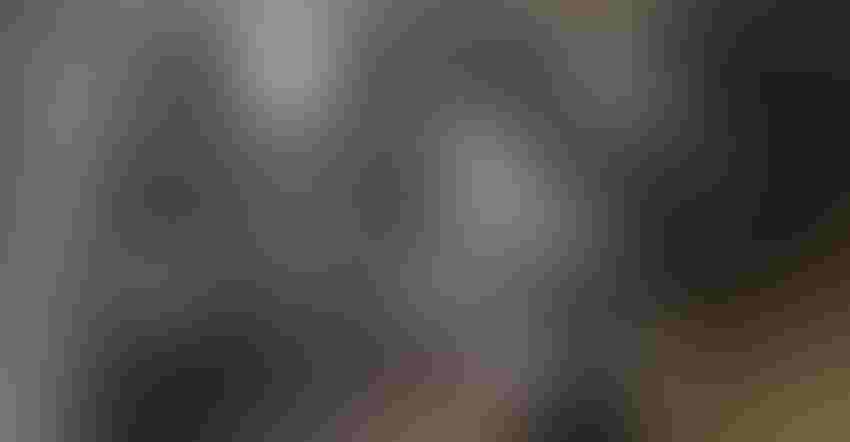 APPEAL: While the CAFO permit is intended to reduce the discharge of pollutants to surface waters, the coalition contends it is too far-reaching and costly for farmers to comply with and creates uncertainty for the future.
Jennifer Kiel
About 270 concentrated animal feeding operations in Michigan are facing costly, burdensome and unfounded regulations under a new general permit that took effect April 1, says a newly formed coalition that is pushing back with an administrative appeal to remove several conditions from the permit.
The coalition includes the Michigan Farm Bureau, Michigan Milk Producers Association, Michigan Pork Producers Association, Michigan Allied Poultry Industries, Dairy Farmers of America, Select Milk Producers, Foremost Farms and more than 120 individual permit holders (farmers). 
On May 26, an appeal of the Michigan Department of Environment, Great Lakes and Energy's (EGLE) revised permit for concentrated animal feeding operations was filed with the Michigan Office of Administrative Hearings and Rules.
The timeline for the appeal is expected to take well into 2021. As part of the administrative process, the coalition is requesting an injunction to prevent farmers from having to comply with the conditions. 
While the CAFO permit is intended to reduce the discharge of pollutants to surface waters, the coalition contends these newest changes go too far and are too costly for farmers to comply with, creating uncertainty for the future.
Noting that Michigan already has one of the most restrictive CAFO permits in the country, Laura Campbell, Michigan Farm Bureau Agricultural Ecology Department manager, says the new permit ignores science-based agronomic principles and management practices, demonstrated by an arbitrary and flat reduction rate for phosphorus from these farms.
"Up until this point, limiting application rates was based on research done by Michigan State University with dozens of soil types," says Campbell, who also notes that rates were established decades ago and aimed at not overloading soils. With this permit, "What the department [EGLE] has done across the board is require everyone to reduce maximum phosphorus levels in the soil by 10%, and in addition to that, if you are in a watershed that has a total maximum daily load for nutrients, your reduction is 20%. It's a number it appears they just picked out of a hat because there isn't any research to back it up."
The coalition is concerned, she says, because when the department gets pressure from activists or others concerned about water quality, "They'll just keep ratcheting that number down, with no research to show it's an effective way to impact water quality."
It creates uneasiness and uncertainty for farmers, Campbell cautions. "Farmers wonder, as we are looking forward to the next five-year permit cycle, what's going to change after this? How do you go to a bank and say I need a loan that I'm going to pay off in the next 10, 15, 20 or 30 years when I don't know if I'm going to be able to operate this way in five years?"
Other provisions challenged in the filing include the virtual ban on wintertime land application of manure — for both permitted farms and nonpermitted farms receiving manure from the permitted farms; the mandated installation of permanent, 35-foot vegetated buffer strips and 100-foot application setbacks around every surface water, tile-line intake and ditch located on any land to which permitted farm manure and nutrients are applied; and the permit invalidates the work of the Michigan Agriculture Environmental Assurance Program by denying environmentally conscious and compliant farms the program's promised benefit.
Manure ban
The near total ban of manure application during January, February and most of March is particularly concerning for Bob Dykhuis, who founded Dykhuis Farms, a permitted hog operation with several locations on Lower Michigan's west side.
"March is the best, driest and least impactful time to get manure out in the spring," he says. "Rain in April limits the time we can apply nutrients."
Pumping manure directly through a drag hose to fields, he says, is the cheapest and most accurate way to apply manure. "If we can no longer use those fields, that means we have to put it on a truck, and it costs quadruple or more in hauling," Dykhuis says. "It's a big jump when you go from a half-cent or less a gallon to two cents or more to truck."
But it's not just cost. He says being able to find the land within a reasonable trucking distance may be a challenge.
Campbell says there's no reason to abandon the current, documented, science-based standard for applying manure. The new permit "prohibits transferring that manure to other nonpermitted farmers who want and need those nutrients before planting," she says. "This could result in permitted farms having to build additional storage, which at a cost of $0.50 to $1.50 per cubic foot could be between $200,000 to $900,000 for a new structure."
Setbacks
Under the old permit, farmers applying manure were allowed to choose either a 100-foot setback from a surface water, tile-line intake and ditch, or the planting of a 35-foot vegetative buffer. The new permit requires both, and will push land out of production or out of the ability to provide the complete nutrient source that manure contains, Campbell contends.
"This means on a typical 80-acre field, a farmer may quadruple the land they lose for applying manure nutrients to feed crops," she says. "Worse, if it's rented ground, they may lose the land altogether if the landowner doesn't want permanent vegetated buffers planted there. Not to mention the cost of installing buffers, which averages between $200 to $250 per acre."
The coalition also has the option to file a lawsuit against EGLE in the Michigan Court of Claims.
About the Author(s)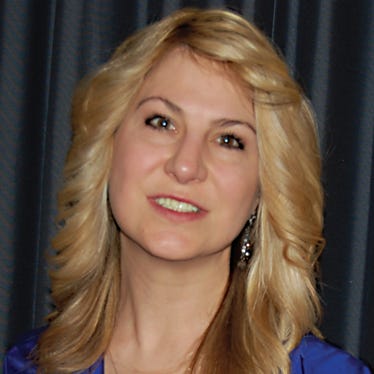 While Jennifer is not a farmer and did not grow up on a farm, "I think you'd be hard pressed to find someone with more appreciation for the people who grow our food and fiber, live the lifestyles and practice the morals that bind many farm families," she says.
Before taking over as editor of Michigan Farmer in 2003, she served three years as the manager of communications and development for the American Farmland Trust Central Great Lakes Regional Office in Michigan and as director of communications with Michigan Agri-Business Association. Previously, she was the communications manager at Michigan Farm Bureau's state headquarters. She also lists 10 years of experience at six different daily and weekly Michigan newspapers on her impressive resume.

Jennifer lives in St. Johns with her two daughters, Elizabeth, 19, and Emily 16.
Subscribe to receive top agriculture news
Be informed daily with these free e-newsletters
You May Also Like
---