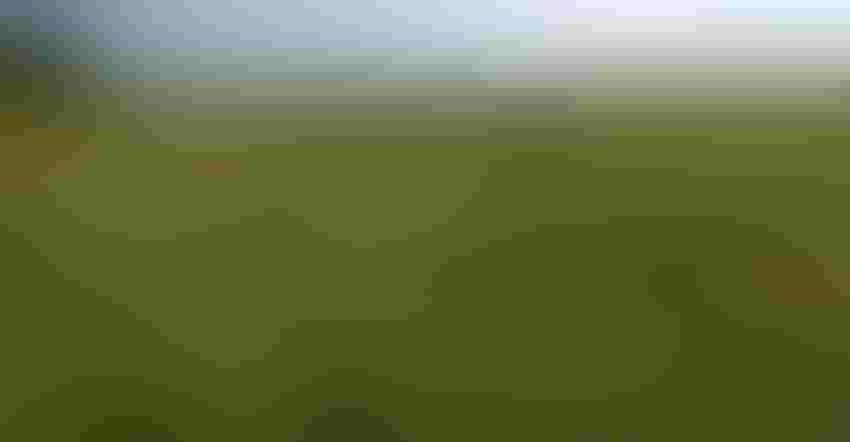 STAY UPDATED: Staying informed of environmental regulation changes, eligibility requirements and new developments does not have to be overwhelming, but it does require some work.
lynngrae/Getty images
Compliance with USDA, EPA and other environmental regulations impacts many areas of the farming operation, including eligibility for crop insurance premium assistance and farm program payments through USDA.
In past issues we have talked about the impact of the 2020 derecho, COVID-19 and the recent election — all of which create a certain amount of uncertainty for farm families. Particularly after the devastating losses following the derecho event in Iowa, it's a good time to discuss how important compliance with government regulations is for a number of reasons, including retaining eligibility for crop insurance premium assistance and other farm programs.
As has been widely reported in recent months following the November election, there have been a lot of discussions by politicians regarding the enactment of additional environmental policies and regulations. In light of that discussion and the uncertainty it causes, farmers should take a look at their operations, their insurance policies and their operating plans to ensure compliance.
In the context of crop insurance, farmers spend a lot of time reviewing the type of insurance policy they are entering into and the premium associated with that policy, but may not carefully review the policy language and reporting requirements, or may not completely understand the importance of compliance with other USDA conservation programs to retain eligibility for premium assistance. The same goes for staying eligible for farm program payments.
Don't be derailed
We all know there have been many new programs and payments introduced. Sometimes it can seem like we are bombarded with new information. Staying informed of rule changes, eligibility requirements and new developments does not have to be overwhelming, but it does require some work.
Iowa State University Extension's farm management specialists do an outstanding job of updating producers in our state of issues to be aware of and navigate. There are many other resources available to farmers, but there are a few key items to remember as you plan for this crop year.
The best piece of advice I can offer is to make a plan that fits the existing rules and regulations, and make that plan flexible enough to modify as rules and laws change. For instance, we all know that there will be a new farm bill coming in the next few years to replace the 2018 Farm Bill. There is talk that conservation, carbon sequestration and other climate-related issues might be included.
Newly appointed Agricultural Secretary Tom Vilsack recently remarked at the annual Commodity Classic that current conservation programs should be refocused on climate-smart agriculture. While it is important for producers to look to the future, none of us have a crystal ball to predict the outcome of congressional or regulatory efforts.
What do we know now?
We know that the 2018 Farm Bill retained most of the major components of the federally subsidized crop insurance program administered by USDA's Risk Management Agency. The bill retained the requirement of "conservation compliance," with the highly erodible land and wetlands provisions already in place for a producer to be eligible for crop insurance premium assistance.
Remember, the highly erodible land conservation and the wetland conservation provisions were created under the 1985 Farm Bill in an attempt to reduce soil loss on erosion-prone land and to protect wetlands. The provisions are sometimes referred to as "Swampbuster" or "Sodbuster."
Unless some exemption applies, the HELC and WC provisions apply to all land USDA considers highly erodible, or a wetland and that is owned or farmed by someone that chooses to participate in USDA programs. The programs are administered by the Farm Service Agency and the Natural Resources Conservation Service. Those agencies are required to enforce the rules by monitoring compliance through field reviews, spot checks, etc.
We also know that the agencies administering the current laws are tasked with developing rules to implement legislation. The procedure that administrative agencies must go through to enact and issue regulations is laid out in the Administrative Procedure Act. APA includes requirements for publishing notices of proposed and final rule-making in the Federal Register, and provides opportunities for the public to comment on notices of proposed rulemaking. The state of Iowa has a similar process for rule-making, which is set forth in the Iowa Administrative Code.
Another piece of advice: Make sure the professionals you are working with have a good understanding of your operation and your record-keeping system. It is also important to utilize technology for more accurate reporting.
Legislature winding down
In the last column, we focused on several areas the Iowa Legislature is looking to address with respect to agriculture. To keep on pace to finish the session in 100 days, the Legislature sets two self-imposed "funnel" deadlines. The second "funnel" is April 2, when Senate bills must have been reported out of House committees and House bills must have been reported out of Senate committees.
In the next few months, we'll wrap up the legislative session with a look at bills enacted and their impact on farmers.
Herbold-Swalwell is an attorney with Brick-Gentry in Des Moines. Email [email protected]. This column is current as of March 26.
Subscribe to receive top agriculture news
Be informed daily with these free e-newsletters
You May Also Like
---