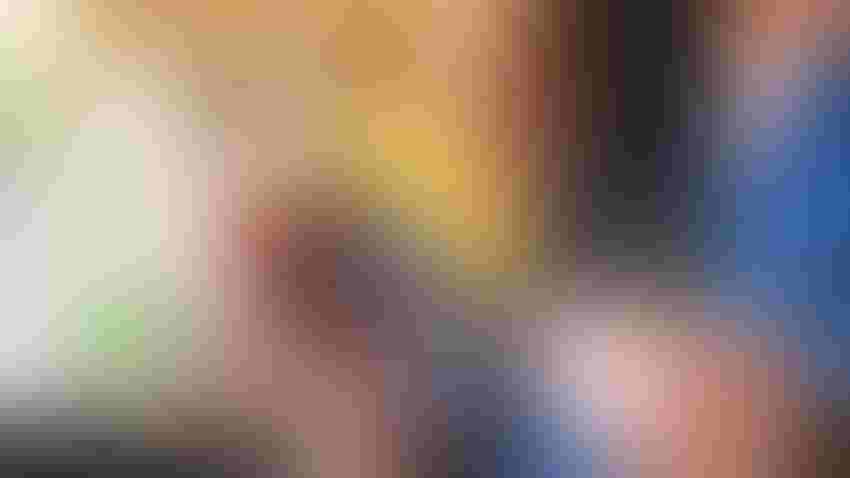 DEBT-FREE GOALS: While a debt-free farm is a good goal to work toward, leveraging the good debt and avoiding the bad debt can help farm finances thrive.
Farknot_Architect/Getty Images
by Jason Fewell
We often hear about good vs. bad debt. An internet search provides somewhat standard definitions: good debt is debt used to purchase something that helps you make money (e.g., real estate, machinery, automobiles, or student loans) and bad debt is something that does not make any money, with credit card debt being the most common transgressor.
Is there such a thing as good debt or bad debt? The popular radio talk show host Dave Ramsey might likely say good debt does not exist and all debt is bad. Many financiers consider some debt to be good, but often call it something different: leverage.
Looking at the definitions of good and bad debt, it is reasonable to assume if someone wishes to borrow $1 million to build a cattery, invest in good cat genetics and sell kittens, it would be considered good debt. But if someone needs to borrow $100 to purchase groceries by using a credit card, it would be considered bad debt.
Whether debt is good or bad is not as simple as these definitions imply. Cash flow is just as important when assessing whether debt is good or bad. Debts need to be paid back regardless of the reason for incurring the debt. It is also important to look at increases or decreases in both short- and long-term equity when incurring debt.
Necessary evil or financial tactic?
Few commercial farms exist today without debt. Leveraging land and equipment purchases is necessary for most farms and ranches to expand acres or livestock numbers or to replace equipment. This would be considered a good use of debt because it can increase profits and equity. But what if sufficient cash flow does not exist to pay it back? Now is it bad debt?
Purchasing real estate with cash is difficult for most farms. But with proper planning, adequate down payments and adequate cash flow to make principal and interest payments, leveraging land and equipment purchases often allows farms to expand acres and increase equity over time when it might not be possible otherwise.
Many, maybe even most, farms borrow money for annual operating expenses. Since the debt is used to produce something, is it considered good debt? An argument can be made that if it helps earn a profit, it is good debt. But what if sufficient cash flow does not exist to pay it back? Now is it bad debt?
If the operating loan is used to purchase high-priced inputs, and crop or livestock prices fall significantly over the growing season, paying back the operating loan becomes difficult. Using cash rather than debt to finance annual operating expenses provides a great deal of flexibility and savings, especially when interest rates are high.
When deciding to incur debt for a major purchase, it is useful to project changes in profitability and cash flow. Look at the return on assets and return on equity. If ROA is greater than ROE, debt is not paying for itself. The cost of the debt is higher than the profits returned from the assets, and the farm is financing debt with equity, usually resulting in a decreased net worth. In years with ROA greater than ROE, cash is likely to be tight as well, making debt payments difficult. It's important to take steps to use cash wisely.
Whether debt is good or bad also depends on someone's aversion to or comfort with debt. Some people do whatever they can to avoid debt. This often means going without, but if debt causes undo stress, it is probably the better option.
Other people are willing to take on debt and, if properly managed, can prosper with increased capacity. Debt, while sometimes feeling like a slave master, can allow a farm to grow and remain profitable for many years if managed carefully. Being debt-free is an excellent goal to pursue. Farms with no debt prosper and have strong working capital positions. And if retirement is a goal, it is much easier to achieve.
The North Dakota Farm Management Education Program provides lifelong learning opportunities in economic and financial management for those in farming and ranching. Visit ndfarmmanagement.com, or contact Craig Kleven, state supervisor for ag education, at [email protected] or 701-328-3162 for more information. The North Dakota Farm Management Education Program is sponsored by the North Dakota Department of Career and Technical Education.
Fewell is a North Dakota Farm Management Education Program instructor at Lake Region State College.
Subscribe to receive top agriculture news
Be informed daily with these free e-newsletters
You May Also Like
---