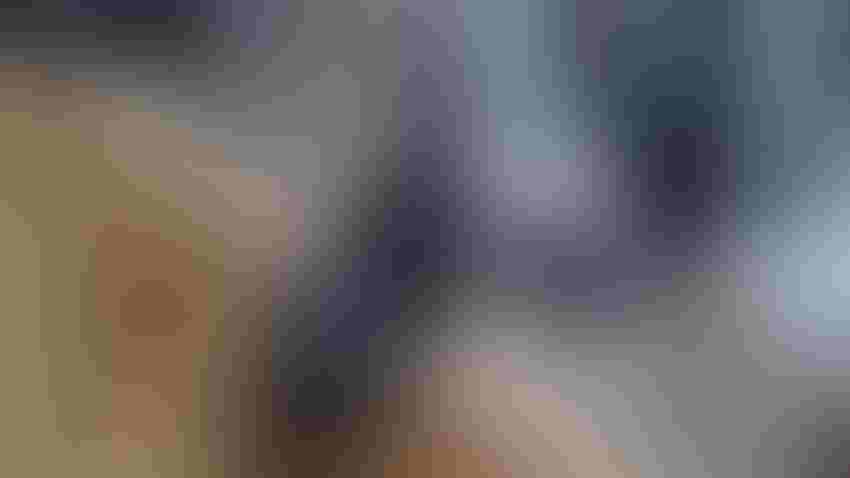 KEEPING TRACK: A tag on its neck collar monitors a cow's activity and rumination at Heim's Hillcrest Dairy near Algoma in Kewaunee County, Wis.
Photos by FRAN O'LEARY
Jeremy Heim and his family farm 1,800 acres and milk 825 Holstein cows near Algoma in Kewaunee County, Wis. Jeremy is the third generation of his family to farm at Heim's Hillcrest Dairy.
In 1995, the Heims' dairy barn was destroyed in a fire. They built a new freestall barn and milking parlor and grew their herd to 200 cows. In 2003, they expanded to 450 cows. Five years later, they expanded their farm again to 640 cows.
In addition to a large dairy farm, Jeremy and his brother Scott started Heim Brothers Custom in 2015.
"We do manure hauling for 17 farms in Kewaunee County," Jeremy says. "We also chop corn and alfalfa for five farms in addition to our own."
Family farm
Nine family members are involved in the operation, including Jeremy's brothers Rod and Scott, Scott's wife, Carrie, and the brothers' parents, Lloyd and Joyce. Fourth-generation family members working full time on the farm include Jeremy's daughter and son, Kiley and Ben, and Rod's son Sam.
"Three years ago, we held a family meeting, and we decided we were going to expand our dairy operation or get out," Jeremy says. "We felt we needed to do a better job of transitioning cows."
In 2020, the Heims were looking for a better way to detect when their cows were in heat. They also wanted to determine if a cow was sick with mastitis, ketosis or other ailments, and to know if a cow was eating or not.
After meeting with representatives from Merck Animal Health, they chose to purchase the SenseHub Dairy monitoring system, which monitors cows' rumination and activity. Each cow wears a collar that transmits activity and rumination data from anywhere on the farm a few times every hour. The system provides real-time health monitoring and up-to-date heat detection reports. The system interfaces with DairyComp 305.
"It [SenseHub Dairy] was a part-time employee who was going to watch our cows 24 hours a day," Jeremy explains. "That's how I talked myself into it."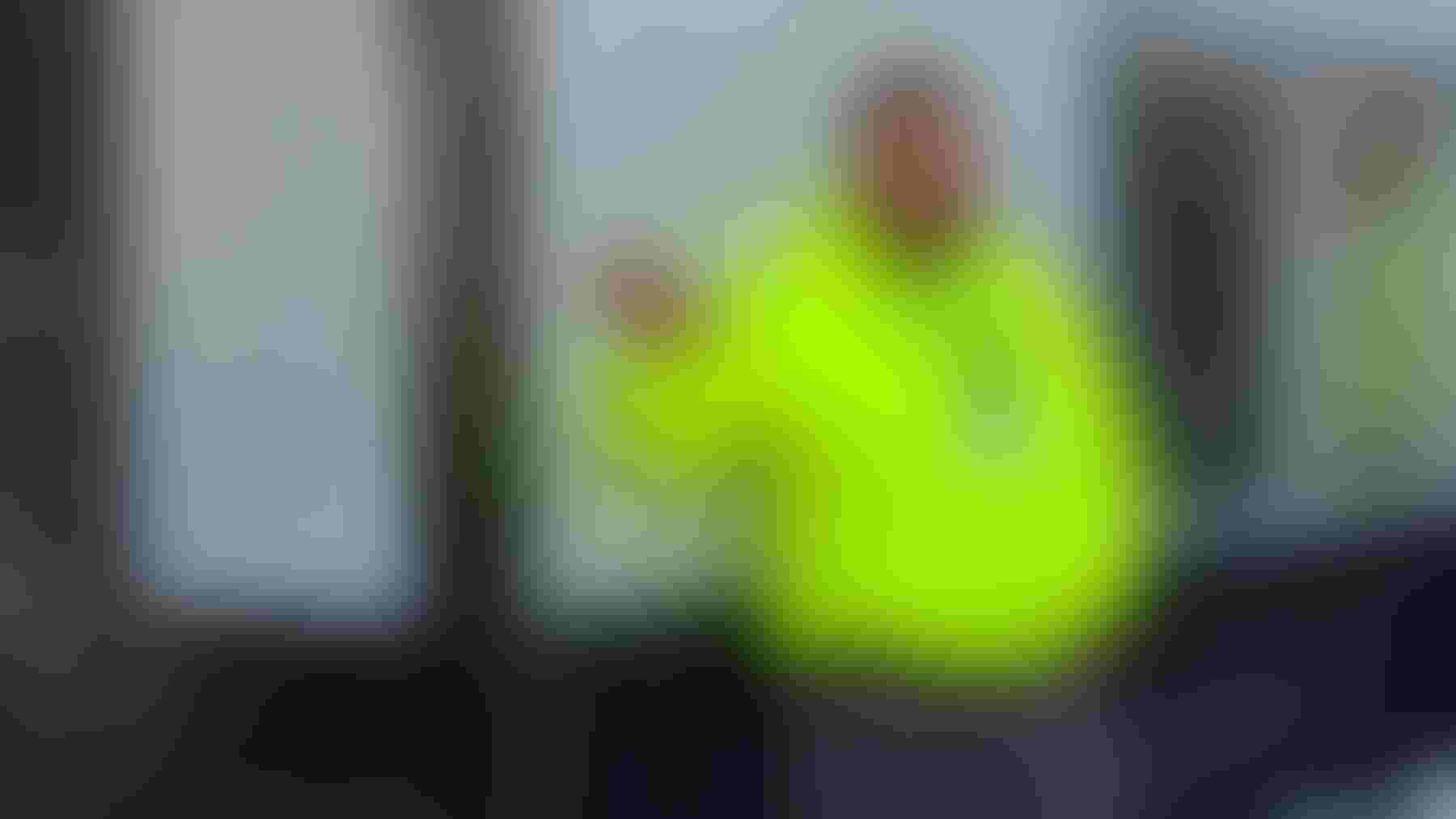 ALWAYS IMPROVING: Jeremy Heim, general manager of Heim's Hillcrest Dairy, says they are always striving to improve milk production and herd health.
Jeremy credits the system with boosting milk production, making the herd healthier, getting cows bred, cutting use of hormones by 90% and reducing labor needs.
"We were a mediocre dairy," Jeremy says. "We always averaged about 77 pounds of milk per cow per day, and now we average 87 pounds of milk per cow per day. We used to have 20 treated cows every day, and now we don't have any treated cows. Our cell count averages about 100,000. It's a big deal for us. A few years ago, we were pretty much broke; once you go hungry, you never get full," which is where the Heims' passion for farming thrives from.
Numerous benefits
Sweating the small stuff and paying close attention to detail is important to the Heim family. Since implementing the SenseHub Dairy monitoring system for efficient herd management, they have already noticed a number of benefits:
easier detection of cows in heat

time savings because it's no longer necessary to take daily temperatures on every fresh cow

90% drop in reproductive drug costs

earlier detection ketosis, pneumonia and mastitis

earlier treatment of illness and reduced negative impact on milk production
"We're finding sick cows up to four days earlier than before we started using the monitoring system," Jeremy says.
He says they are saving cows and money on their vet bill by catching sick cows earlier. He also likes that the SenseHub software can send an email to his AI technician's smartphone to let him know which cows need to be bred each day.
 "With reduced Ovsynch costs, less labor, earlier detection of sick cows and easier heat detection, it started saving for us on Day 1," Jeremy says. "SenseHub paid for itself in the first year and many times over."
Subscribe to receive top agriculture news
Be informed daily with these free e-newsletters
You May Also Like
---