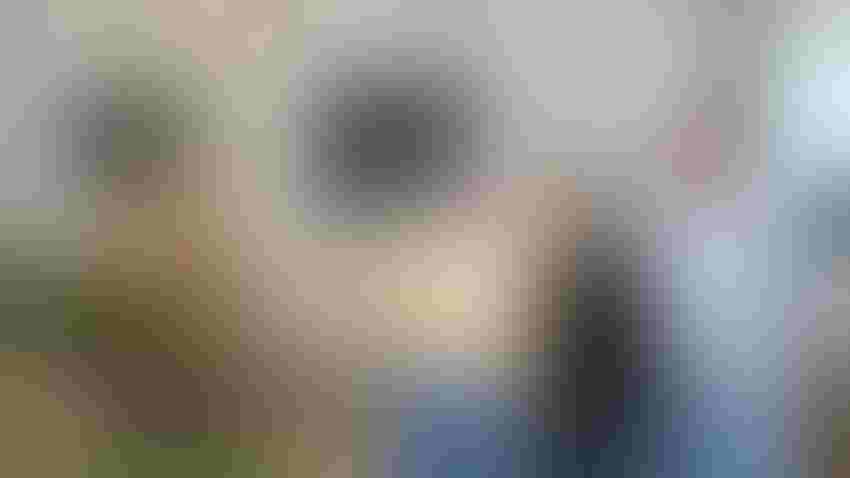 Bob's window at the assisted living facility in Marion, Iowa.
Jennifer Carrico
"I'm too young to retire. I have one more year of farming in me," says 95-year-old Bob Pflughaupt. He's said that every year at harvesttime for many years, but now farming looks a lot different for him.
Pflughaupt lives in an assisted living facility in Marion, Iowa, now. Growing up on a Linn County, Iowa, farm, he was the middle child of five children, with two older sisters and two younger sisters. They raised corn, soybeans, oats, hay, chickens, hogs, dairy cattle and beef cattle.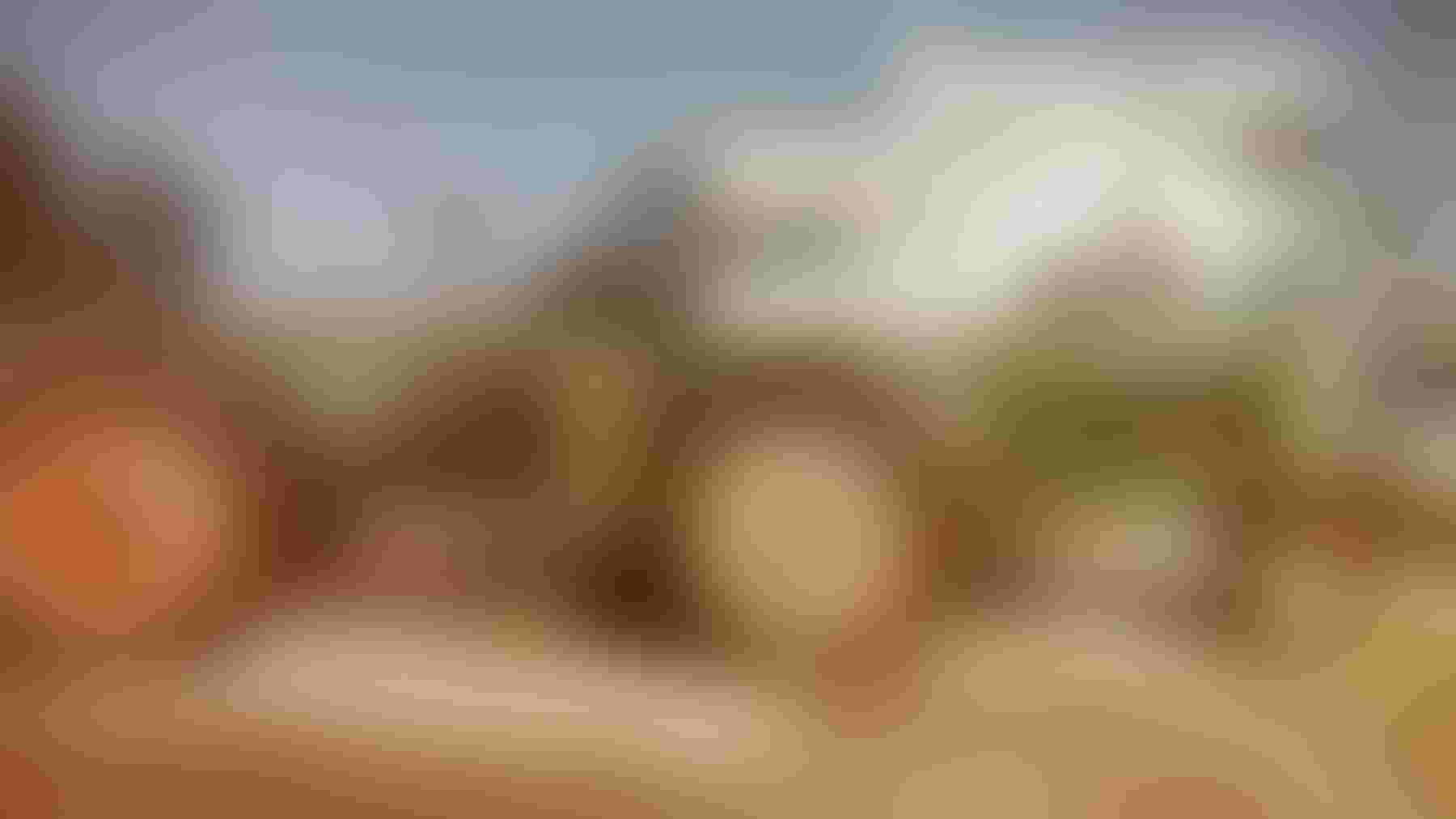 EXTRA POWER: Bob Pflughaupt was always an innovative farmer, and when he needed more power to pull some wagons, he figured out how to attach two tractors to increase the power for pulling. (Courtesy of the Pflughaupt
"Back then we had a little bit of everything to take care of the farm. We also had a garden and orchard. The only thing we went to town for was sugar and salt," he says. "And that's the way it was for most people. We had fresh eggs and milk, and butchered pigs or cattle for our meat. We were very self-sufficient."
The farm stays in the farmer
While moving into the assisted living facility was the best choice for Pflughaupt, his family does their best to keep him connected with the farm in Buchanan County. He moved there in 1950 when he was married because taxes were lower. He still farmed with his father but had land of his own, too. While the house and building site were sold, he continues to own the farmland now. Son-in-law Dale picks him up on a regular basis to drive out to the farm and check the crops.
They had the idea of bringing some of the crop to where he is in Marion as well. "We planted eight corn seeds outside of his window and cared for it while it grew," says daughter Jan. "The other residents were very interested in what was happening. Many didn't know there was a difference between sweet corn that they eat and field corn. We used it as an educational opportunity."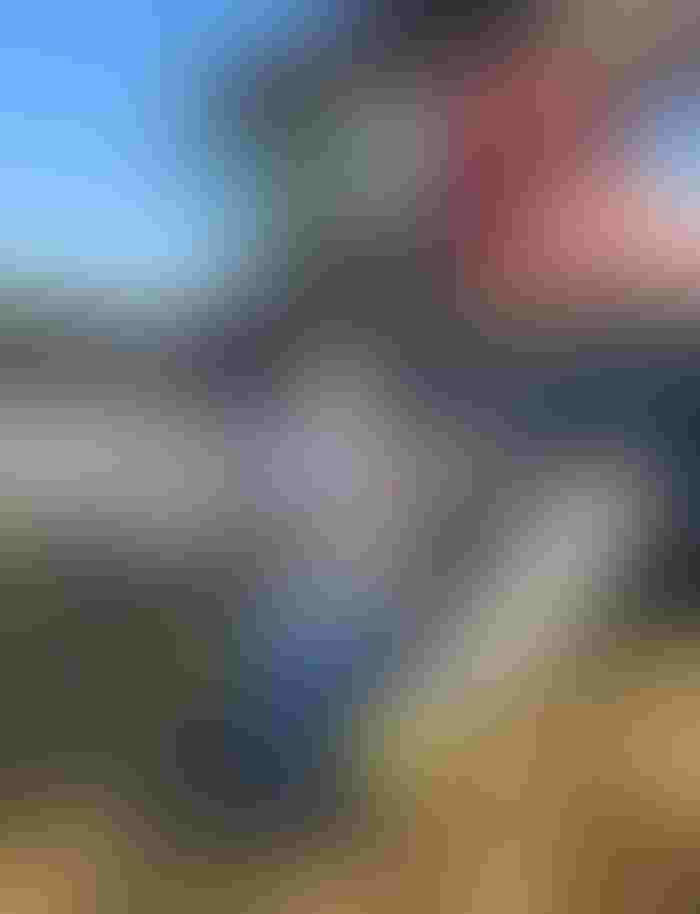 ONE MORE YEAR: Bob Pflughaupt was at his farm for the 2023 harvest, and his family wanted to be sure to document the day. (Courtesy of Pflughaupt family)
Their DeKalb dealer was sure to bring a seed-corn sign to add to the test plot. The seed was the same hybrid planted on his farm. "I had hoped the corn plants here would do as good as the ones at the farm. I think everything looks good," Bob says. "Corn is certainly a lot more productive now than it was when I planted my last crop out there several years ago. Back then, a bumper crop was 50 bushels per acre. We planted half the number of seeds they are [planting] now. Farming keeps changing. I never thought I'd see 200 bushels per acre."
The family would use most of the grain raised on the farm to feed the livestock they raised. Bob purchased feeder pigs and fed them out for many years until the hog market dipped severely and he decided to be done with pigs. He then moved on to raising feeder cattle to market weight.
"Dad worked at the Walker sale barn, and every now and then would bring us home a surprise. It started with a Shetland pony who wasn't very nice and would throw us girls off, and led to a miniature nanny goat," Jan says. "I always wanted a lamb, but the goat was as close as I got. We would also halter-train calves, even though we never were in 4-H."
Making improvements on the farm
The Pflughaupts continually wanted to improve their farm. The addition of a part-time hired man helped complete the work for more than 35 years. In 2016, Bob suffered a stroke and needed to find someone to do the work, and the decision was made for local farmers Bud and Dave Miller to custom plant at the farm.
"They have been great at letting Dad continue to help or supervise during harvest," Jan says. "He's now a looker and watcher of what goes on, but he is a big part of the farm."
Back at his home in Marion, Bob enjoys telling his friends about farming — and they had a contest to guess how tall the corn plants would get by the end of August. Prizes were even given to those with the closest guess. "I think some were out there with a tape measure, because they got really close to the final number," Bob laughs.
As the saying goes, you can take the farmer off the farm, but not the farm out of the farmer. For Bob, he will keep farming for another year.
Subscribe to receive top agriculture news
Be informed daily with these free e-newsletters
You May Also Like
---