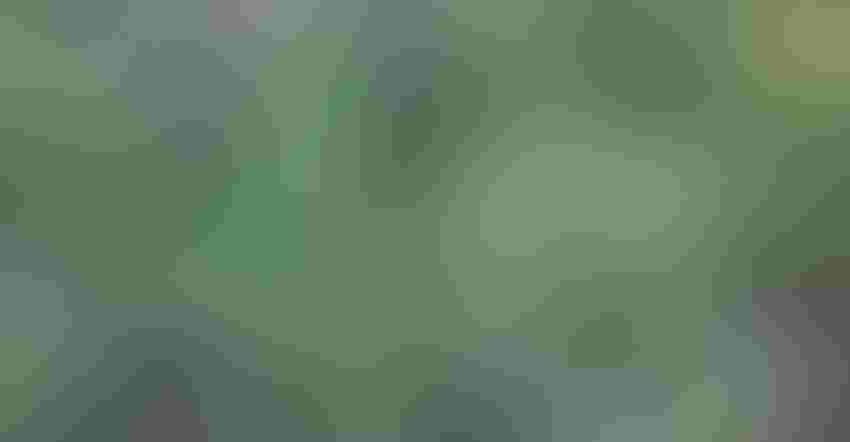 DICAMBA INJURY: When dicamba spray drifts onto fields of crops that are not tolerant to the herbicide, it causes this distinct "cupped leaf" damage.
PBouman/getty images
For farmers fighting resistant weeds in soybeans or cotton, the release of varieties tolerant to dicamba has been a godsend. To some of their neighbors who continued to plant non-tolerant varieties of those crops, or other crops entirely, drift of dicamba has been a huge problem.
In 2017, the year dicamba was released, there were more than 3 million reported drift complaints from farmers who said their crops were adversely affected by drift. In 2018, despite advancements in sprayer education and warnings on use according to label, there were still more than 1 million acres of damaged crops.
In southeast Kansas, there was even a claim by pecan growers who said that drift of dicamba, while not fatal to their groves, caused the trees not to bear fruit for a season.
Kansas soybean farmers did not see damage to beans in the numbers that those further east in Arkansas, Missouri and elsewhere did, but Kansas had the double whammy of dicamba-tolerant cotton being introduced at the same time, which resulted in a major impact on two high-value crops.
The puzzle of what was causing the drift caught the attention of WinField United researchers, says Lillian Magidow, senior research manager for product development.
"As scientists, we always want to make the best agronomic recommendations to farmers," Magidow says. "If the majority of the applicators were making labeled dicamba applications, including the right water conditioner and a drift reduction adjuvant in the tank and using the right type of nozzle, why were we still seeing so much drift?"
At the WinField United Innovation Center in River Falls, Wisc., the scientists began studying the problem.
"We're pretty invested in spray technology research," Magidow says. "That led us to look at how the standard testing for DRAs is done. It is a method that is ideal for a highly controlled laboratory environment and provides clean, repeatable results that are great for making relative comparisons between products. But it is not indicative of what happens in the field."
In the laboratory, researchers typically adjusted the nozzle to spray sideways and to spray with the wind in a wind tunnel facility where wind speed could be controlled, she says.
"But in the field, you are spraying down toward the ground and the wind speed varies," she says. "You have wind created by the forward motion of the machinery. You might even have a crosswind.  And wind speeds vary and may even change direction. That means any fine spray droplets that are produced can drift. When we adjusted for real world conditions, we found that fine spray droplets, which are supposed to be eliminated by using a DRA and an ultra-coarse nozzle, were still being produced."
So, they tried adding InterLock, another adjuvant technology, to the tank mix. They repeated the test with both OnTarget, a DRA adjuvant, and InterLock adjuvant, along with a water conditioner. The combination of products reduced driftable fine droplets by 60%.
Magidow says more than 800 hours of work over six months went into the project, which WinField believes will provide a significant advance in dicamba management.
InterLock is labeled for use with dicamba. Magidow says that, with Engenia, it can be used alone or with a DRA. With Xtendimax, it must be used with a DRA. WinField recommends that a DRA is used in all tank mixtures, and InterLock be added on top that at 2 ounces per acre to further reduce fine droplets. She says the WinField recommended adjuvant combo is: 2 ounces per acre InterLock (added drift control), 0.5% v/v OnTarget (DRA) and 0.75% v/v Class Act Ridion for water conditioner.
As herbicide-resistant weeds such as Palmer amaranth, tall waterhemp and marestail become more and more difficult for farmers to control, preserving the new dicamba technologies are increasingly important, Magidow says.
WinField United sees InterLock adjuvant as a minimal investment to further offset farmer's risk and get better herbicide performance. Farmers can contact their locally owned and operated retailer for product and price information.
About the Author(s)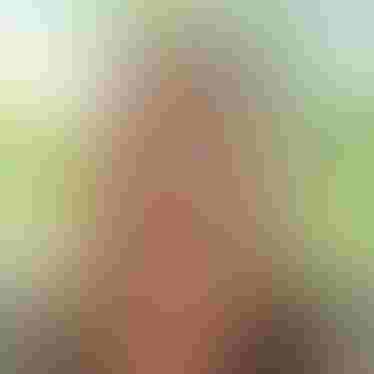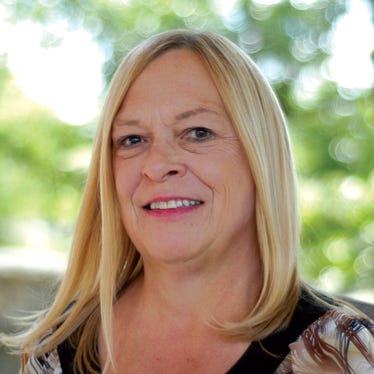 Phyllis Jacobs "P.J." Griekspoor, editor of Kansas Farmer, joined Farm Progress in 2008 after 18 years with the Wichita Eagle as a metro editor, page designer, copy desk chief and reporter, covering agriculture and agribusiness, oil and gas, biofuels and the bioeconomy, transportation, small business, military affairs, weather, and general aviation.
She came to Wichita in 1990 from Fayetteville, N.C., where she was copy desk chief of the Fayetteville Observer for three years. She also worked at the Pioneer Press in St. Paul, Minn. (1980-87), the Mankato Free Press in Mankato, Minn. (1972-80) and the Kirksville Daily Express in Kirksville, Mo. (1966-70).
Subscribe to receive top agriculture news
Be informed daily with these free e-newsletters
You May Also Like
---