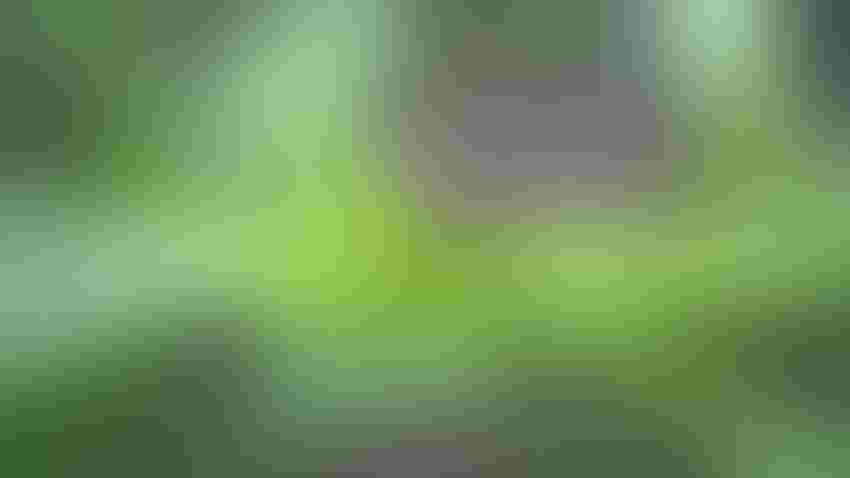 SHORT ON SULFUR: The striping in these corn plants signals that they are short on sulfur.
Jashandeep Kaur
Agronomists estimate that in 1990, crops received from 13 to 27 pounds of sulfur per acre as sulfate from the atmosphere. The exact amount depended upon location, with less sulfur deposited in the western Corn Belt. Today, that number is cut in half across much of the Midwest. More sulfur deficiencies are reported, and sulfur is often considered the fourth major macronutrient for corn and soybeans.
"When the Clean Air Act was fully implemented, we no longer could rely on free sulfur in the air," explains Karl Wyant, director of agronomy for Nutrien. "Additional pollution controls were put in place in 1990, which led to an aggressive decrease in free sulfur deposits.
"That's why we're seeing some yield responses [to sulfur] in university trials. Shaun Casteel at Purdue University demonstrated a yield response in soybeans, and Jim Camberato showed yield responses in corn."
Not every field responds to sulfur every year, Wyant acknowledges. Sandy and lower organic matter soils are more likely to respond, although both Casteel and Camberato have seen responses on heavier soils.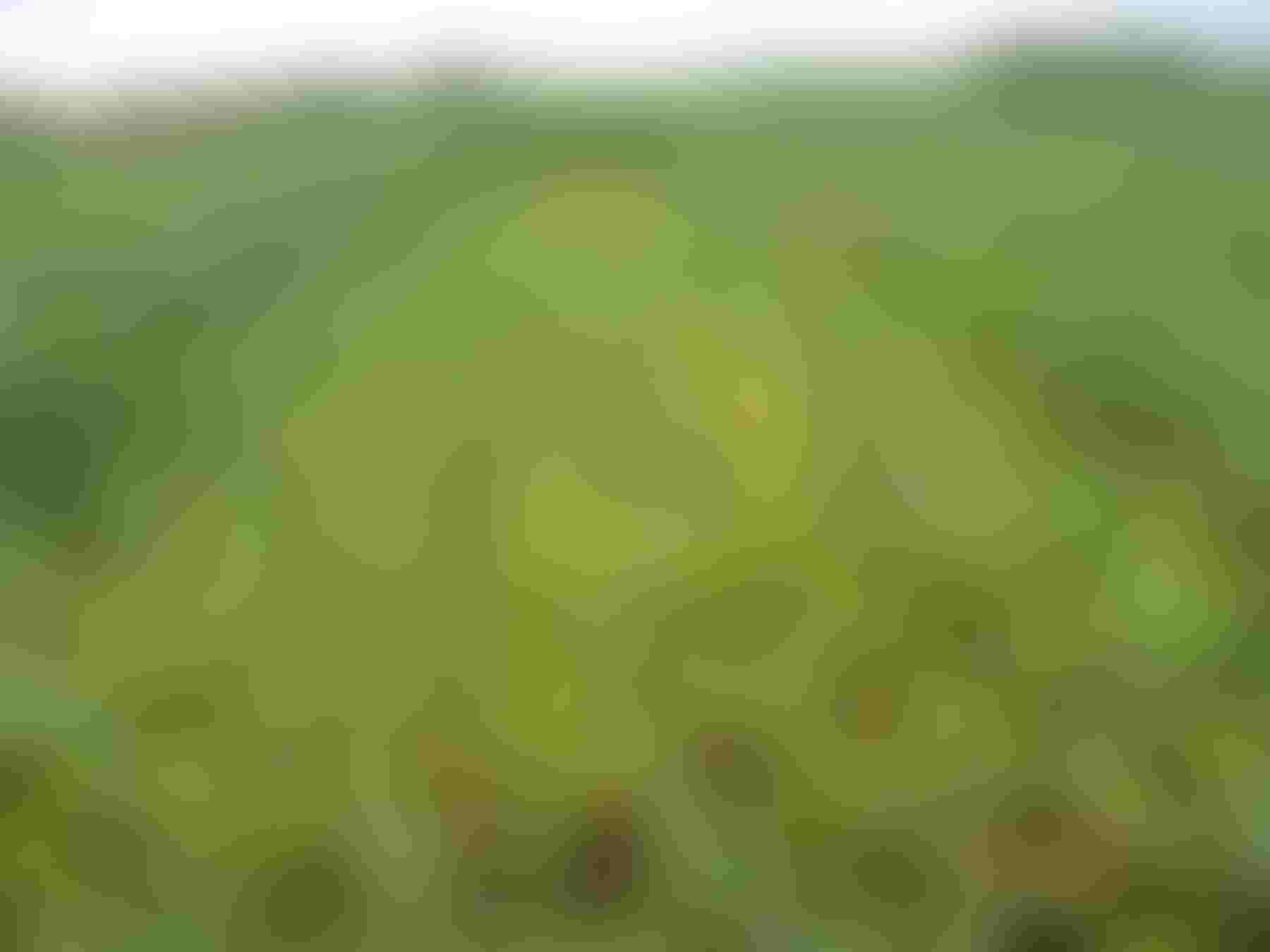 CRAVING SULFUR: These soybean plants show classic symptoms of sulfur deficiency. This is a more common sight since utility plant emissions were reduced. (V. Casarin)
"The problem with predicting a yield response is that soil tests are not always good indicators of a potential yield response for sulfur, as they are for phosphorus and potassium," Wyant says. "Sulfur is a more mobile nutrient — more like nitrate-nitrogen than phosphorus or potassium. You can take a soil test, but sulfur may move, and there may not be as much available for the crop as the soil test indicates."
Tissue testing can be a more accurate indicator for sulfur, he says. You can get a feel for how much sulfur crops take up from the soil. Directly observing sulfur deficiency in crops can help determine if the field may respond to sulfur.
Sulfur fertilization
Plants take up sulfur as sulfate, Wyant explains. That's also the same form of sulfur that leaches most easily. That factors into sulfur recommendations.
"There are three forms of sulfur that you can apply to provide sulfur for plants," Wyant says. "It pays to know the pluses and minuses of using each form. If you invest in sulfur fertilizer, you want to make sure you get the most bang for each dollar spent."
Here are the three basic types:
Sulfate (SO42-). Mobile in the soil, this form can leach. It is immediately available to plants. Apply as close to crop uptake as possible to reduce risk of leaching loss. Common forms include gypsum and ammonium sulfate. Foliar and some liquid sulfur fertilizers tend to be made from the sulfate form. Applying sulfate in the fall is not recommended if precipitation is expected.
Elemental sulfur (S). This form is relatively immobile and resists leaching. To become plant-available, it must be transformed by microbes into sulfate. Apply in fall or early spring to allow for transformation. Common forms include Tiger 90, or 0-0-0-90 S, and Smart Nutrition MAP+MST, or 9-43-0-16S.
Thiosulfate (S2O32-). All forms are mobile and can leach. It must be transformed by microbes into plant-available sulfate. Apply in early spring to allow time for transformation and minimize losses. Ammonium thiosulfate, 12-0-0-26S, a liquid, is a common choice.
Subscribe to receive top agriculture news
Be informed daily with these free e-newsletters
You May Also Like
---