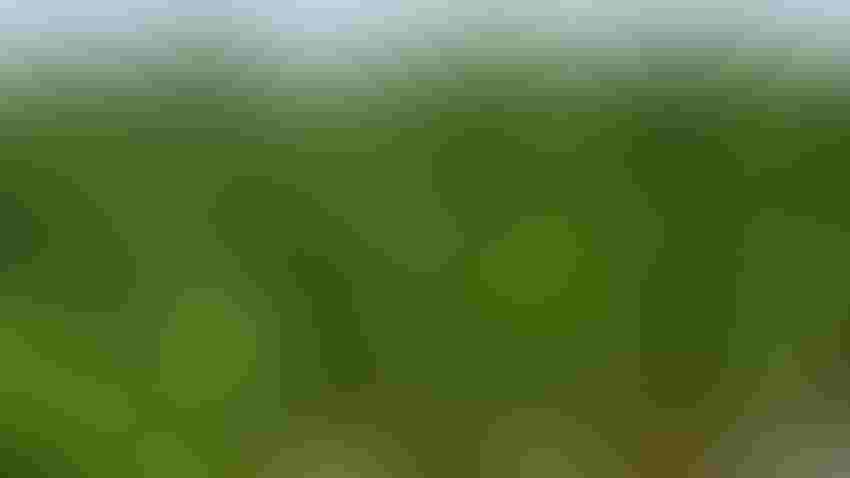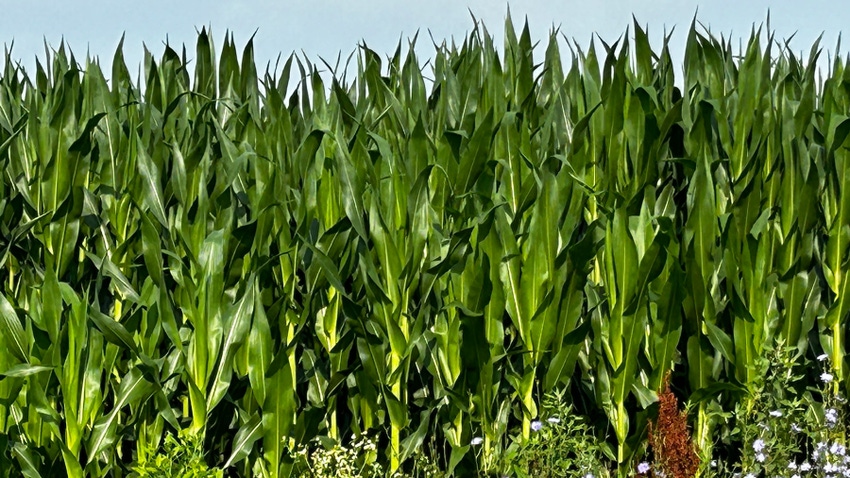 MORE CORN: Recent rains helped corn grow quickly on this farm near Richland, Pa. Like many farms in the Midwest, Pennsylvania growers are planting more corn acres than originally thought.
Chris Torres
You may have seen the headlines about "stunned" industry experts who did not expect the June acreage report from USDA to come in like it did.
If you were too busy, here's a recap: Corn acres came in much higher, leading to lower corn prices. Soybean acres came in much lower, leading to higher soybean prices.
Many factors likely played into farmers' decisions to plant more corn than soybeans.
But if you are wondering how your friends in the American Agriculturist region responded to the survey, look below. These numbers were pulled directly from the report. Compare the June numbers to the Prospective Plantings report from earlier this year: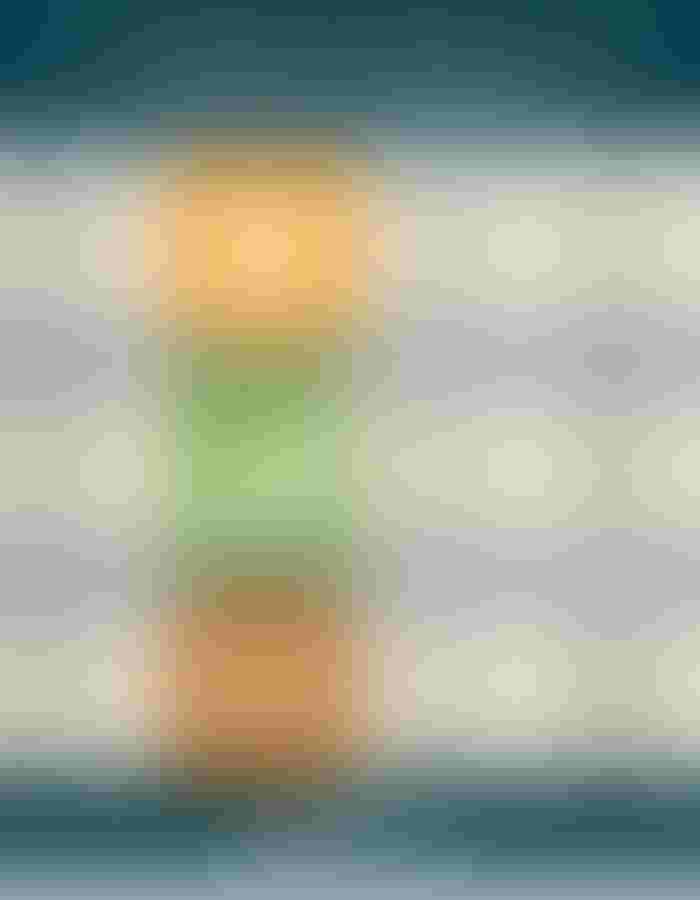 For the most part, the trends in the region mirrored those nationwide. In most states, corn acres are up, and soybeans are down or unchanged.
Ohio, the largest corn producer in our region, saw its corn acres increase modestly by 1.4%, but its soybean acres decreased by 3.9%. Michigan growers planted 2.4 million acres of corn, unchanged from the April report, and 2.4% less soybeans.
Pennsylvania and New York producers are also growing more corn, but Keystone State producers are also growing more soybeans — 5% more.
So, where did these additional acres come from? Well, just looking at the numbers, it may have come from hay ground, as Pennsylvania growers are harvesting 1.5% less hay ground. Nearly 5% less hay ground is being harvested in New York state, 1.18 million acres.
Ohio and Michigan hay ground acreages are about the same, with 20,000 more hay acres in Ohio — 850,000 acres total — and 800,000 acres of hay ground in Michigan, which is unchanged from the Prospective Plantings report.
Wheat acres also largely stayed the same, except for Maryland, which saw its winter wheat acres decline by 8.1%.
Why the switch?
In a June 30 story on the Farm Futures website, a sister publication to American Agriculturist, Jacqueline Holland, grain market analyst, gave two possible reasons for the big switch to corn: more hay and lower planted oilseed acres.
She noted that hay stocks were at their lowest level since 1954 earlier this year, and much more acres were planted to hay as a result.
Also, total planted oilseed area is 1.2% lower than last year, with soybean and sunflower acres driving that decline.
National view
According to the June report, corn-planted acreage is up 6% over last year, while soybean acres are down 5%. All wheat acres are up 9%.
Total corn planted acres are 94.1 million, the third-highest planted acreage since 1944. Soybean-planted area is estimated to be 83.5 million acres.
All wheat-planted area is estimated at 49.6 million acres.
Other crops
Here are some other crops of interest for the region:
Oats
Maine: 22,000 acres, down 15%
Michigan: 50,000 acres, unchanged
New York: 61,000 acres, down 10%
Ohio: 35,000 acres, down 35%
Pennsylvania: 70,000 acres, down 19%
Barley
Maryland: 34,000 acres, up 21%
Pennsylvania: 54,000 acres, up 31%
Dry edible beans
Michigan: 210,000 acres, down 2%
Potatoes
Maine: 53,000 acres, up 2%
Michigan: 47,000 acres, up 4%
Subscribe to receive top agriculture news
Be informed daily with these free e-newsletters
You May Also Like
---