MOVING ON UP: Soybeans have been one of the big winners in recent years as far as acres planted in Nebraska. In 1978, the acres planted were differently than today. Corn was king, but soybeans were the fifth-most-planted crop in the state — behind hay, wheat and sorghum. Today, soybeans have surpassed all of those crops except corn, with an estimated 5.75 million acres planted in 2023 — compared to 1.27 million acres in 1978.
Curt Arens
What are the top crops in Nebraska? Well, Nebraska is the Cornhusker State for a reason.
Corn tops the list, with planting intentions as of March 31 at 9.5 million acres, give or take, this season. Soybeans are second with 5.75 million acres, followed by hay of all kinds — including alfalfa — at 2.2 million acres.
Winter wheat got a boost in plantings last fall, although conditions varied greatly throughout the season, at 1.15 million acres. After that top four, several crops drop into line — with grain sorghum plantings at 260,000 acres, followed by proso millet at 170,000 acres and oats with 140,000 acres.
16 years ago
How do these numbers compare to 2007, for instance, only 16 years ago. With shifts in crop acreages each year, it is interesting to note similarities and differences from a decade and a half ago.
Corn growers planted 9.1 million acres to corn in 2007, followed by 4 million acres — significantly less than 2023 — in soybeans. Winter wheat seedings in fall 2006 were double what they are today, at 2.1 million acres. Sorghum plantings were the same, at 260,000 acres.
Alfalfa hay was at 1.2 million acres, with all other hay taking up 1.55 million acres, for a total of 3.75 million acres of hay in the state — compared to only 2.2 million acres today. That's why hay inventories were at record-low numbers this past winter.
Proso millet in 2007 was in the same ballpark, at 190,000 acres. Oats seedings have gone up, from 125,000 acres 16 years ago to today — as have sunflower acres, from 22,000 acres then to more than 37,000 acres today.
Dry edible beans were planted on 100,000 acres in 2007, compared to 85,000 acres in 2023. Sugarbeets remained in the same range 16 years ago, at 48,000 acres, only 1,000 acres short of 2023 numbers.
45 years ago
Looking back a few more decades to 1978, the arrangement of crop acres in the state is even more interesting. The top five crops remain the same, but their order was switched up 45 years ago — with soybeans coming in fifth at 1.27 million acres.
That year, corn was still king at 7.1 million acres, but it was followed in second place by all hay — including alfalfa — at 3.8 million acres. Winter wheat came in third at 2.9 million acres, with sorghum planted on 2 million acres.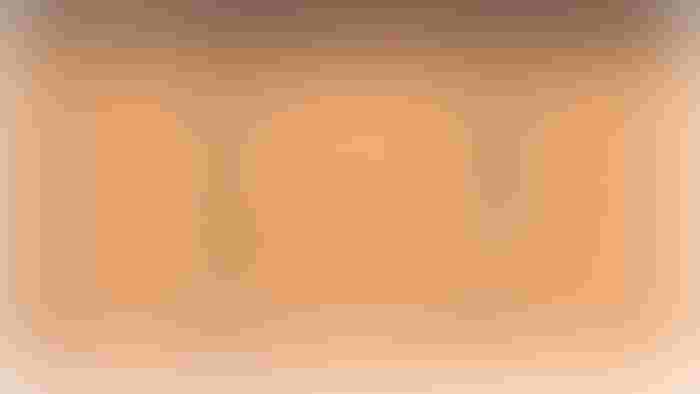 The big differences today, of course, are the huge increase in soybean acres — five times what it was in 1978. Hay acres are down in a big way, but look at winter wheat — 1.75 million acres less today. Perhaps the biggest loser in planted acres, though, was sorghum, going from 2 million acres in 1978 down to 260,000 today, although sorghum has been gaining steam over the past few years.
Other interesting numbers include about 19,000 acres in proso millet in 1978, compared to 170,000 acres now. Oats went from 600,000 acres then to 125,000 now. Dry edible beans have given up acres, as have sugarbeets.
Many farmers might find it surprising that 95,000 acres went into rye in 1980, and another 33,000 acres in barley. So, cereal grains were so much more important then, and soybeans were just starting to emerge into the powerhouse they are today.
The numbers reported came from varied reports at USDA's National Agricultural Statistics Service. It is interesting to see the shifts in planted crops in the state over the years, with some crops gaining steam, others losing in a big way and still others that were on decline increasing back again thanks to better profit margins.
Learn more about this year's acreage numbers in Nebraska, and those from years past at nass.usda.gov.
Subscribe to receive top agriculture news
Be informed daily with these free e-newsletters
You May Also Like
---