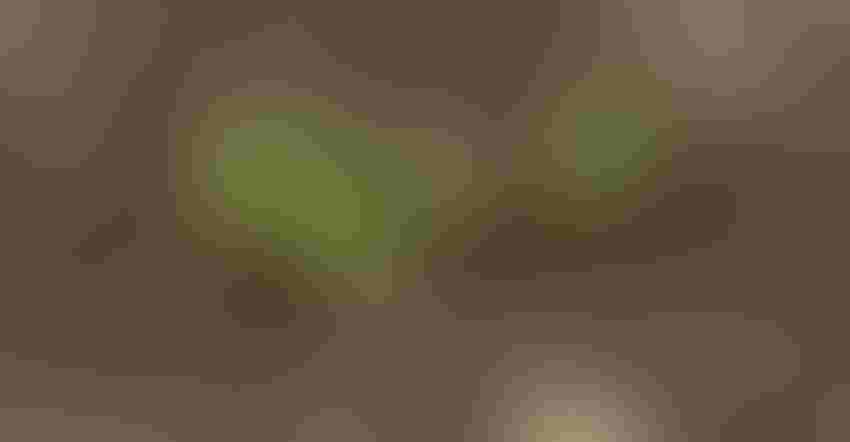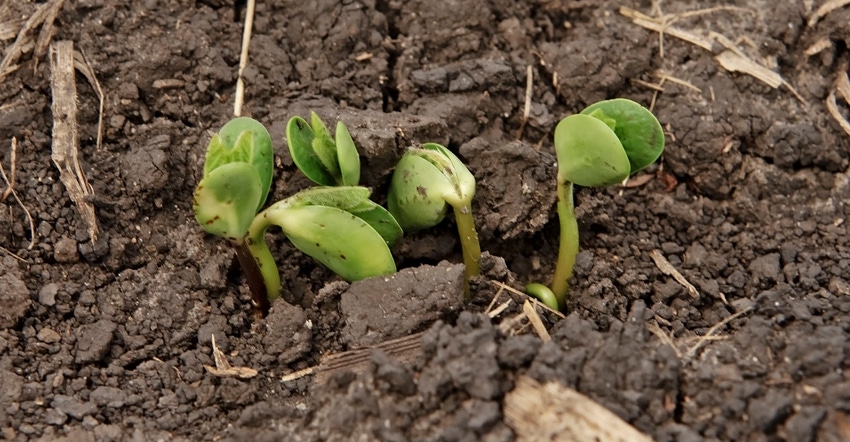 Photosbyjam/iStock/Getty Images
Editor's Note: The Feedback from the Field series is an open-sourced platform for U.S. growers to share and investigate growing conditions across the country. Want to get in on the action?! Click here to take our ongoing farmer survey on crop progress at any point in the 2021 grain season. Our Google Map, updated daily, provides all past responses for farm readers.
Corn planting has largely wrapped up in the Midwest and focus is increasingly turning to growing conditions in the region. As of May 23, 90% of anticipated 2021 corn acreage had been planted, up 10% from the previous week and another 10% ahead of the five-year average according to the latest round of Crop Progress data released by USDA last night.
But even with rains and warmer temperatures across the Plains last week, soil moisture conditions in key areas of the Corn Belt are varied. "[We] will need more rain," a Western Iowa corn grower shared in the latest Feedback from the Field survey.
The recent showers have not necessarily optimized growing conditions for the young crop. "[It] went from bone dry to ponding everywhere," a northwestern Indiana farmer explained. "Crop under water for a week. Emergence is terrible; been too cold and wet. Stand counts are terrible as well."
USDA reported emergence rates last week at 64%, up 23% from the previous week. But weather conditions will continue to play an important role in crop development in the coming weeks, especially in areas where weather conditions have been sub-optimal.
"[It's] dry," a North Dakota grower reported, where the entire state is experiencing abnormally dry conditions, with nearly 85% of the state in extreme to exceptional drought. Across the U.S., around 24% of corn production area is experiencing dry or drought conditions.
Soybean planting stalls
Soybean prices rose overnight as planting estimates from yesterday's Crop Progress report came in lower than market analysts were expecting, with recent rains in the Midwest stalling sowing progress and raising concerns about replanted acres. The effects of a cool start to the U.S. soybean planting season also loomed large in traders' minds as many fields also struggled to emerge amid drought conditions.
Feedback from the Field responses echoed the sentiments. "Germination rate[s] are very poor," a New York reader shared. "Fields are water logged at this time," reported a Western Illinois soybean grower on the Illinois River. "And with the forecast doubt we will be back in till June!"
"We have beans that have been planted for a month that are still trying to emerge," a northwestern Indiana grower fighting off standing water in nearby fields observed. "The best ones just developed the first trifoliate in the last 2 days."
Updated USDA Crop Progress data released yesterday found 75% on anticipated 2021 soybean acreage had been planted as of May 23 and another 41% of those acres had plants emerge. But the weather variability around the U.S. continues to muddy yield forecasts for the harvest season.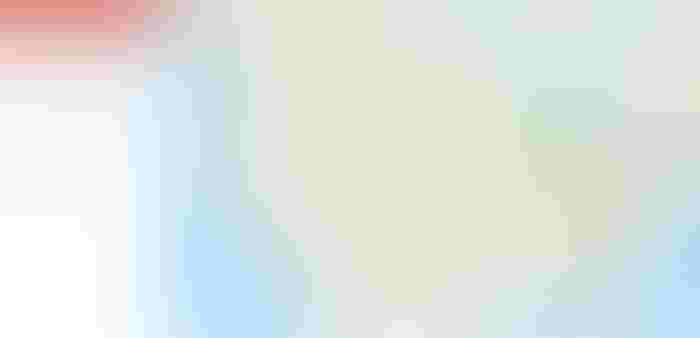 "[We] will need more rain," a western Iowa grower forecasted. Approximately 22% of U.S. soybean acres are experiencing drought as of last week. In a year of record-tight supplies and soaring global demand for the oilseed, less than idyllic weather conditions do not bode well for the U.S.'s 2021 soybean supply outlook.
Wheat crops stumble amidst variable conditions
Winter wheat condition ratings fell for the second consecutive week, according to yesterday's Crop Progress report. For the week ending May 23, 47% of U.S. winter wheat was reported in good to excellent condition, falling 1% from the previous week's ratings.
The revision came as a shock to market analysts, who were expecting conditions to rise on rising temperatures and rains across the Plains last week. A crop tour across Kansas late last week also pointed to record-setting yields in the Wheat State thanks to timely recent rains, despite early May frosts, winter cold snaps, and persistent drought conditions in areas of the Plains.
Spring wheat planting in the Northern U.S. is largely finished and emergence rates took off last week after the Northern Plains received much-needed moisture. Paired with warmer temperatures, 66% of the spring wheat crop has now emerged from the ground, up 10% from the five-year average.
But more rain will be needed in the Northern Plains if the spring wheat crop is expected to meet trendline yield projections. USDA found 83% of spring wheat acreage to be in a drought region as of a week ago. Luckily, showers are on the way for the Northern Plains by Thursday which could provide more relief to spring wheat and durum crops in the region.
Missed earlier reports? Click the links below for more information.
Cold soil temperatures, rain, snow hold back corn planting progress
Drought concerns rise as corn planting progress nears 50% and soybeans near quarter mark.
About the Author(s)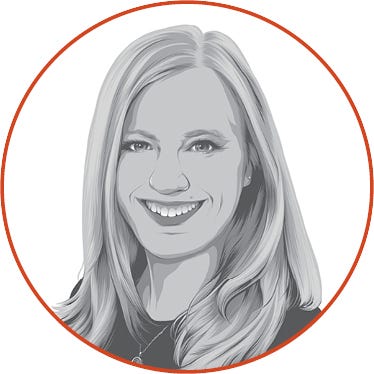 Grain market analyst, Farm Futures
Holland grew up on a dairy farm in northern Illinois. She obtained a B.S. in Finance and Agribusiness from Illinois State University where she was the president of the ISU chapter of the National Agri-Marketing Association. Holland earned an M.S. in Agricultural Economics from Purdue University where her research focused on large farm decision-making and precision crop technology. Before joining Farm Progress, Holland worked in the food manufacturing industry as a financial and operational analyst at Pilgrim's and Leprino Foods. She brings strong knowledge of large agribusiness management to weekly, monthly and daily market reports. In her free time, Holland enjoys competing in triathlons as well as hiking and cooking with her husband, Chris. She resides in the Fort Collins, CO area.
Subscribe to receive top agriculture news
Be informed daily with these free e-newsletters
You May Also Like
---