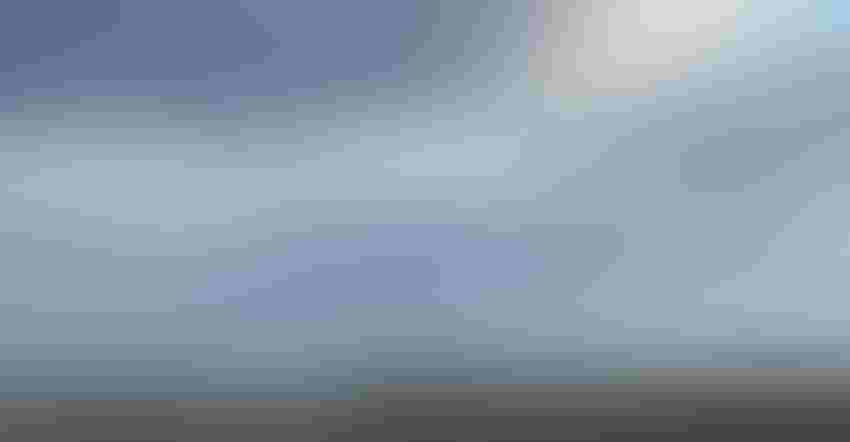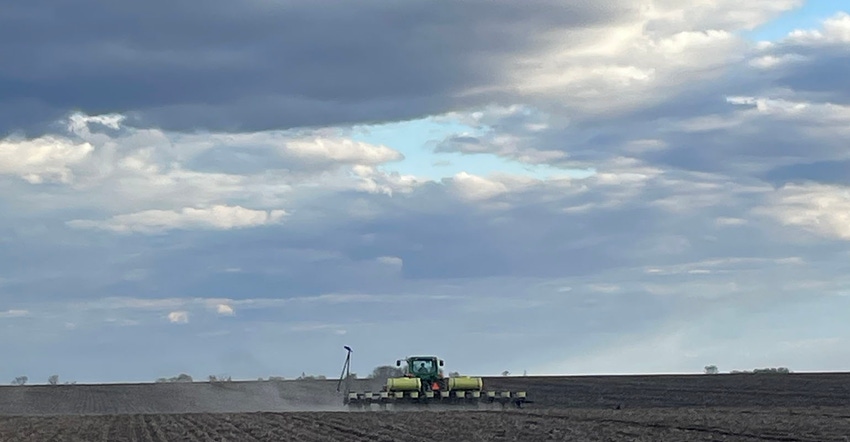 Photo courtesy of Jasmin Willette
Editor's Note: The Feedback from the Field series is an open-sourced platform for U.S. growers to share and investigate growing conditions across the country. Want to get in on the action?! Click here to take our ongoing farmer survey on crop progress at any point in the 2021 grain season. Our Google Map, updated daily, provides all past responses for farm readers.
Drought and winter weather seem to be never-ending for Farm Futures readers in the Heartland, especially as many farmers itch to start spring planting. The first week of the Feedback from the Field 2021 series confirmed this sentiment as growers across the country shared spring crop progress – or lack thereof – with other Farm Futures readers.
Despite a week of cold temperatures and scatterings of snow and rain, corn planting progress around the U.S. continued in rapid fashion last week, rising 4% from the previous week to 8% complete as of April 18 in yesterday's weekly Crop Progress update from USDA. Progress remains largely in line with the five-year average for the same reporting period, though yesterday's results were a shade lower than the average trade estimate of 9%.
Farm Futures readers who reported corn acreage for 2021 had largely not started planting north of the Interstate 80 corridor. A south-central Nebraska grower faced snow and rain that was likely to halt planting progress until later this week.
"Colder than normal weather lately with about an inch of moisture coming as wet snow and light rain leading into the weekend will push planting back another 5 days at least," the farmer shared. "Don't expect to see much corn or bean acreage planted before April 25th."
Progress remains accelerated in Southern States, especially Texas and North Carolina, where 51% and 13% of the crop, respectively, is already emerged. Nationwide, 2% of the planted corn crop has already emerged from the soil, up from the five-year average of 1%.
Growers in Minnesota, Iowa, Arkansas, Michigan, and Kansas lamented the cold spring weather had stalled planting progress. But as soon as skies clear, expect farmers to plant at break-neck speeds. "When [the] weather opens, look OUT," a Kansas corn grower forecasted. "It will be busy."
But dry conditions are also taking a toll on Farm Futures readers. Farmers in Minnesota, Indiana, and Kansas reported dwindling subsoil moisture supplies as planting season ramps up. That creates more concerns about potential yield damage down the road, which could be worrisome to farmers booking sales as May 2021 corn futures prices surged past $6/bushel in this morning's trading session.
"Forecast drought is concerning," a farmer on the North Dakota – Minnesota border fretted.
How will planting progress shake out this week? Rain and snow will continue to move through the Northern Plains and Upper Mississippi River Valley today, with the system making its way through the Eastern Corn Belt by tomorrow. While planting will likely be delayed a few days in these regions as soils soak in the moisture, expect progress in areas not affected by this system to continue moving forward at a rapid pace.
Soybeans await warmer weather
In its first week of soybean planting reporting, USDA found that 3% of expected soybean acres had been planted as of Sunday, confirming analyst expectations and kicking off the reporting season 1% ahead of the five-year average.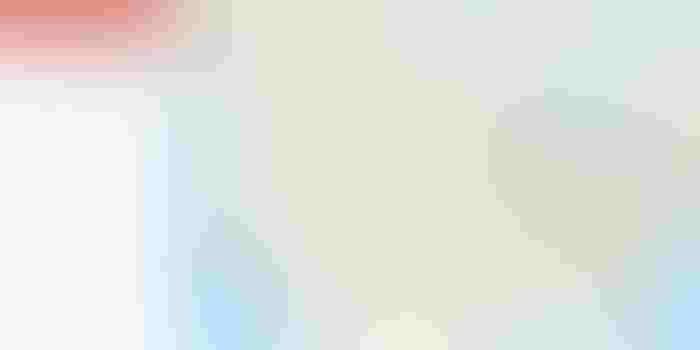 Once again, Southern states led the earliest planting gains, with Mississippi (15%), Arkansas (12%), and Louisiana (10%) paving the way. Top producer Illinois is off to a fast start with 5% of expected acres already in the ground. The five-year average for the same reporting period is 1%, suggesting the acreage race to plant soybeans over corn acres may be tighter in the "I" states than previously expected.
Similar to corn, Farm Futures readers were largely kept out of soybean fields last week due to cold and wet weather. "[It's] snowing here this morning," a North Dakota grower commented of last week's snowfall in the region. "Need I say more!"
Dry conditions are also raising planting concerns in the Northern Plains and through a band of the Great Lakes states. Last week's drought monitor from the University of Nebraska found 62.55% of U.S. cropland was in some form of abnormally dry or drought condition.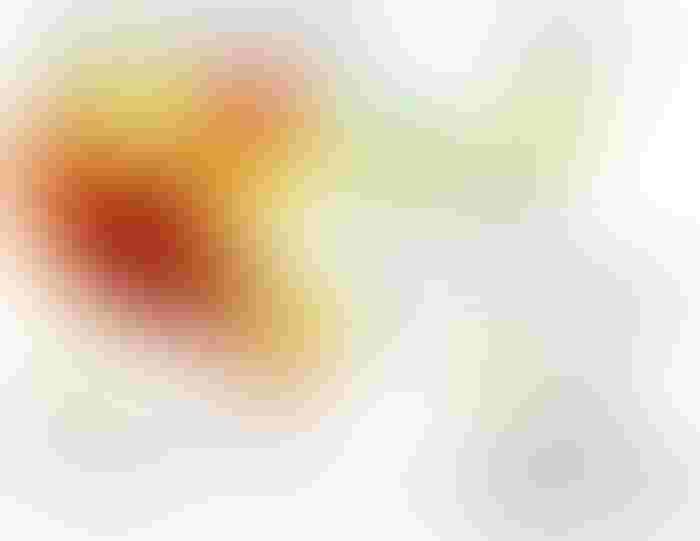 The total was down nearly 2% from the previous week as snowfall and rain provided much-needed moisture to the Plains and Midwest but was limited by dry conditions in the Northeast and West, where 92% of land is abnormally dry or in an extreme drought.
Winter wheat survives the cold…for now
Despite cooler temperatures in the Plains over the past week, the winter wheat crop stood unwavering at 53% good to excellent for the third week in a row. But only 10% of the crop had reached the jointing phase of crop development, down 4% from the previous five-year average and 3% lower than the same reporting period a year ago.
The lack of revised condition ratings for the winter wheat crop took analysts somewhat by surprise, as the average trade guess expected good to excellent ratings to fall by at least 1%. Of course, the likelihood of a downward revisions is increasing as chilly temperatures raise frost concerns for the crop over the next several days.
Feedback from the Farm respondents reported advanced emergence rates and mostly good conditions for winter wheat crops across the country. But those ratings were underscored by weather concerns – drought and severe cold – endured by the crop over the past six months.
"[The crop] got seeded into big time drought last fall, so [the] stand is weak and behind," a Montana wheat grower observed. "Some wheat came up way too late," a Kansas grower noted. "[We] will not harvest it."
In the Pacific Northwest, an eastern Washington grower was left in amazement at the winter wheat crop's progress despite a rough spring. "The winter wheat is 70-80% excellent even though it's still getting down into the teens and 20's overnight, it has somehow broke dormancy and starting to grow," the farmer reported. "Cold, very dry and very windy spring so far, but 70's and less wind on the horizon. Still no rain in the 7 day has many producers very concerned here in the PNW."
On a brighter note, USDA's updated reporting on spring wheat planting progress surged ahead 8% over the past week to 19% complete as of April 18. The five-year average for spring wheat planting completion for the same reporting week stands at 12% and was only 7% complete a year ago.
Spring wheat planting paces fly
Across the Northern U.S., planting is ahead of historical paces in every large spring wheat producing state. North Dakota has 13% of expected spring wheat acreage planted already this season. A year ago, farmers in North Dakota hadn't even started sowing. And in South Dakota, 46% of spring wheat seeds have been sown, compared to a mere 9% the same time last year.
But could the recent cool snap cause problems down the road for spring wheat growers? "An early start (mid-March) for the PNW grain seeding season has been hampered by unusual cold swings and dust storms weekly caused by severe cold winds," an Eastern Washington grower explained.
"The spring wheat has been in the ground over 3 weeks in some places and hasn't emerged. Cold soil temps and drought conditions with no rain in the forecast in the PNW dryland growing regions have many producers concerned 2021 will be well short of average for yield."
Dryness continues in the weather outlook
Unseasonably cool temperatures will continue to plague the Heartland in the coming days, with another night of sub-freezing temperatures expected to reach as far south as Northern Texas tonight. Watch for frost reports for the winter wheat crop in the Southern Plains over the next couple days.
Soil moisture conditions improved over the past week, due in large part to rains and snow scattered across the country, as well as cooler temperatures that prevented much of the moisture from evaporating.
As of Sunday, 69% of U.S. cropland reported adequate to surplus topsoil moisture, up 2% from a week ago. Subsoil moisture levels also improved, rising 1% from last week to 65% adequate to surplus. Feedback from the Field respondents largely reported average pasture conditions that hang in the balance of chilly temperatures and subpar rain accumulation.
"Recent moisture has kept summer pastures and hay ground going," a south-central Nebraska farmer noted. "We were on the verge of drought slowing growth down." Illinois farmers noted pastureland is behind average paces to green up this year, with a Western Illinois reader commenting that the "cool season has pastures slowed down."
Related: Farm Futures' 2021 Feedback from the Field series kicks off
Subscribe to receive top agriculture news
Be informed daily with these free e-newsletters
You May Also Like
---