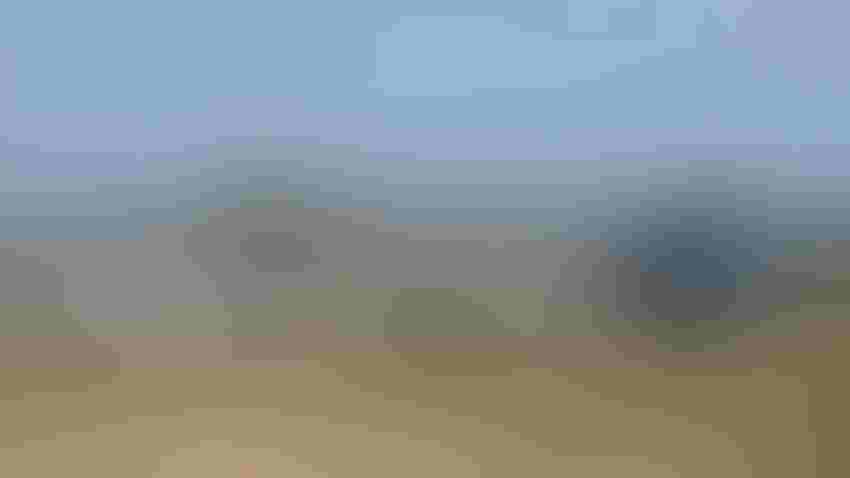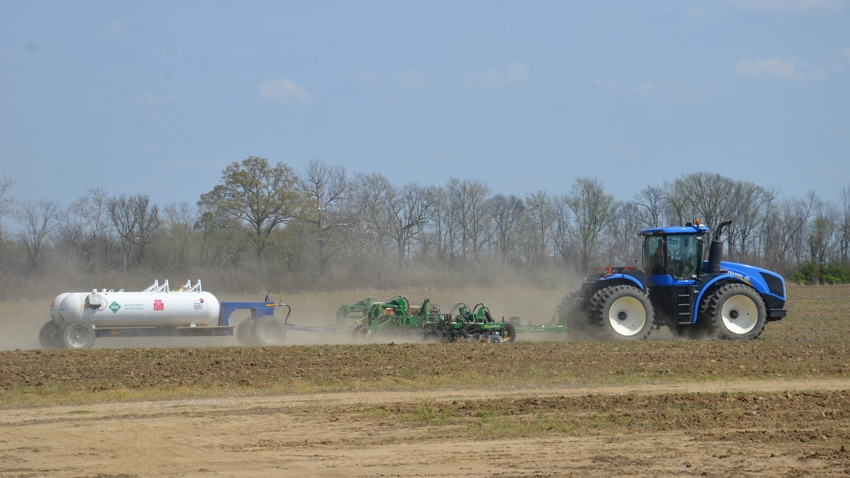 CONSIDER OPTIONS: Switching to ammonia could mean swapping out equipment if you currently apply liquid N. The Profit Planners panel suggests looking at other options to ease your time crunch.
Tom J. Bechman
We inject liquid nitrogen rather than anhydrous, and we sidedress. That is tricky timing. I would rather apply preplant, spreading our workload. Is that OK? Or should we switch to anhydrous preplant to get away from sidedressing? We must rent an applicator for anhydrous.
Profit Planners panelists include David Erickson, farmer, Altona, Ill.; Mark Evans, Purdue Extension educator, Putnam County, Ind.; Jim Luzar, retired Purdue Extension educator and landowner, Greencastle, Ind.; and Steve Myers, farm manager with Busey Ag Resources, LeRoy, Ill.
Erickson: There is no reason you cannot continue to use liquid nitrogen in this responsible manner, but consider splitting your options so you do not get caught in a timing crunch. Consider using preplant injected or incorporated liquid on half your acres with a follow up sidedress application where needed. On the other half, do all your liquid nitrogen preplant or in combination with early sidedress application. Work on logistics and labor needs to see what makes the most sense for your operation.
Evans: For those with no-till systems, sidedressing liquid nitrogen is better than anhydrous for diversity of soil organisms. Damaging organisms with more toxic anhydrous poses limitations on your ability to maximize overall soil health practices. Even if you practice full-width, limited tillage, anhydrous will impact earthworms and beneficial soil microorganisms.
Timely sidedressing in longer-term no-till is a perk of managing soil health. It's similar to getting back into the field quicker after rains at harvest without making ruts relative to tilled fields.
Luzar: Your current method of sidedressing is traditionally viewed as most efficient, particularly in reduced tillage. Make this method the benchmark to evaluate other delivery systems.
Delays in application are a concern. Start with a consultation with your nutrient vendor to review your current acres and equipment needs. Your vendor may have ideas to reduce application headaches during an extended wet sidedress season. A solid discussion with your crop consultant is warranted too.
Another option to avoid sidedressing stress may be using custom application for some acres. Some acres custom-applied could make "tricky" become "manageable." Number of corn acres, competing cropping activities and labor all become factors in assessing sidedressing capacity.
Relatively high nitrogen prices could make anhydrous ammonia more attractive. This could be an option to better manage acres you can effectively sidedress. From a conservation perspective, liquid nitrogen is the preferred input, so this depends on your cropping system.
My take is that your current nitrogen delivery system is what you prefer. It may only take a partial adjustment on some acres to make the rest of your system work just like you prefer.
Myers: Revisit the decision of why you are sidedressing currently with nitrogen solution. Certainly, there are trade-offs with each system. What have your current results told you about what you are doing? Every year is different, but consider your end results of bushels and net income. To test these two systems on a smaller scale may be a good place to start. There are benefits and downsides to each.
Editor's note: Jim Camberato, Purdue Extension soil specialist, notes that you risk more N losses with liquid N preplant vs. liquid N sidedress. However, a combination of factors makes this decision complex and filled with trade-offs.
Subscribe to receive top agriculture news
Be informed daily with these free e-newsletters
You May Also Like
---