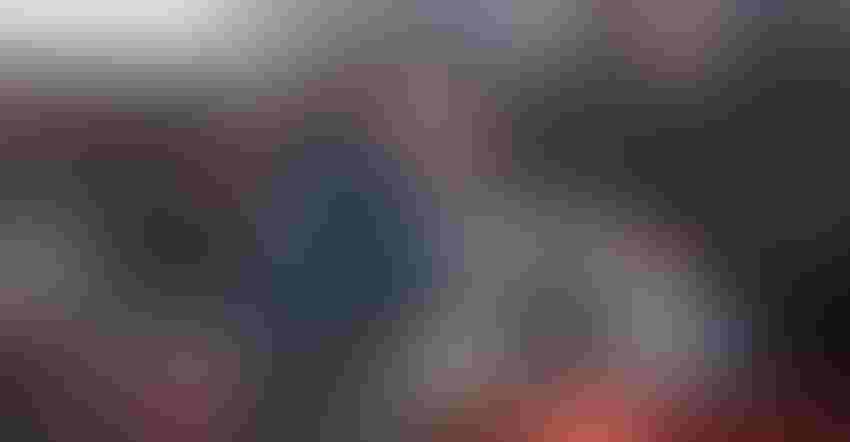 When it comes to in-season fertility, "you have to do a lot of homework — but you should be doing that anyway," according to Illinois farmer Tim Seifert.
Ben Potter
Conventional wisdom is often used as a shortcut to a happier, more productive life. Consider the saying, "An apple a day keeps the doctor away." It's not literally true, but it does remind you that eating healthy is a wise decision.
Other times, conventional wisdom can prove problematic. Take a classic from the agriculture industry as an example. Every pound of nitrogen applied to a cornfield should produce a bushel of corn. This 1:1 ratio can work well enough, but there's often a better way, especially after factoring in soil type, crop rotation, weather, timing, stabilizers and various products.
And speaking of timing, there's another bit of conventional wisdom: Timing is everything. More farmers are finding this is valuable advice when facing fertility management decisions.
"They call me a spoon-feeder," quips Tim Seifert, who farms in central Illinois with his son, Wes. "We give the crop what it needs when it needs it."
Last year, that meant only using 0.73 pound of nitrogen for every bushel of corn Seifert produced. He says that's within the range of his goal to apply between 0.7 and 0.8 pound of N per bushel of corn.
It wasn't always that way. Seifert says 35 years ago, he used to apply all of his N in the fall, but his fertility has evolved over the years. Now, he begins applications at planting and uses tissue sampling throughout the season to determine whether more will be needed between the V8 and V10 growth stage. Seifert still applies phosphorus and potassium in the fall. He also makes an in-furrow application of boron, zinc, sulfur, a microbial and sugar to feed the crop.
"Our strategy largely depends on what Mother Nature has given us," Seifert says.
Volatility is enemy No. 1, he adds.
"We want to get nitrogen to the plant before the sun leaches it away or before it gets into the groundwater," he says.
Monitor situation
Top precision requires the best monitoring tools, Seifert notes. Along with tissue sampling, he runs drones to capture aerial and infrared images to determine what fields may need some extra care.
Peter Scharf, Extension plant sciences specialist with the University of Missouri, agrees that plotting out nutrient management based on hunches can be risky.
"Most people know there's an issue if it rains a lot," he says. "Nitrogen can be lost. Some are fatalistic when that happens, and others use their gut feeling on whether to apply more, and how much. It's easy to be wrong when you do that."
Ag tech that can map out field variability in how much nitrogen is available — such as Climate FieldView Pro, EnCirca, Adapt-N and NVisionAg — are still underappreciated tools, Scharf says.
"Models and satellite imagery are a way to manage more accurately for this year and this part of the field instead of taking averages," he says. "Any modeling is probably better than applying based on yield history. The data suggests there's not much to that."
On-farm testing is another good way to get a better handle on what works best for your operation, Nebraska farmer Ron Bopp says.
"Our replicated trials had a two-sided goal," he says. "First, we wanted better use of our nitrogen dollars. Second, we wanted to be better stewards of that application and keep N out of the groundwater."
Like Seifert, Bopp relies on regular tissue sampling to determine if his crops' fertility needs are being met.
"At the end of the day, it comes down to balance," he says. "You don't want to run out, but you don't want to have too much N at the end of the year. Too much is a waste, and there are adverse environmental runoff effects."
Being a so-called "spoon-feeder" is rarely easy but often worth it, Seifert concludes. It requires a bit of mechanical savvy, and frustration can mount when a nozzle gets stuck, a pump quits or the GPS signal goes out.
It also takes a fair amount of patience, especially when those delays have sometimes slowed Seifert's early-season progress relative to that of his neighbors.
"I have to remind myself that the neighbor doesn't pay my bills," he says. "I can't look too much at what they're doing. At the same time, if we can get through all the variables, the end result will be promising."
Subscribe to receive top agriculture news
Be informed daily with these free e-newsletters
You May Also Like
---