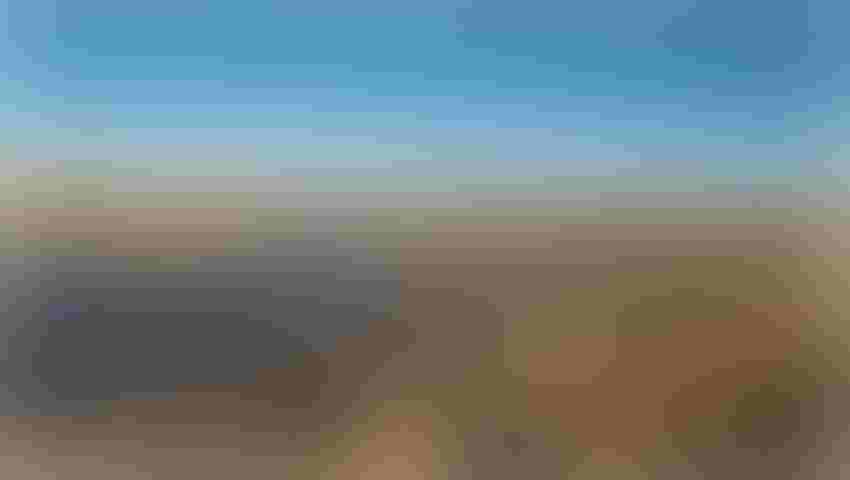 Each spring the Perman family's hay meadow seems to flood a little more. Lyle Perman has traced the cause to a decline in soil health.
Lyle Perman
For some 50 years Lyle Perman has watched one of their South Dakota hay meadows get rougher on the ground and grow lower-quality forage, so he began to track down the culprits.
His hay meadow is somewhat unusual because it is in the drainage for Swan Lake, a 2,665-acre natural lake to the east of Perman's Rock Hills Ranch, east of the town of Lowry. For all his life Perman has seen the water in springtime drain through the area, flooding the hay meadow and surrounding area to some degree, but he also has seen the flooding increase in size, severity and duration.
Along with the increased flooding, the ground has gotten so rough that the most comfortable tractor can only operate in the hay meadow at 3.8 miles per hour versus 6 mph in most hay meadows, Perman says. And the amount of undesirable species such as prairie cordgrass has steadily increased against the population of more desirable and previously dominant plants like western wheatgrass.
He says in the early 1990s they began to notice the change in flooding. There were no upward trends in rainfall and snowfall, so that wasn't the problem. Rather it appeared to be solely an increase in runoff from snow melt and rain.
With that in mind, Perman began to look at soil water holding capacity in the entire watershed, with some help from South Dakota State University and NRCS. They calculated that the nearly 369,000-acre watershed for Swan Lake was probably suffering from two problems:
1. Lowered overall soil organic matter and therefore lower water-holding capacity.
2. Conversion of pasture to cropland, which dramatically decreases organic matter and water-holding capacity.
Without having reasonably good data for overall pasture conditions in the watershed, Perman chose to use as a basis data from his family's ranch which his son, Luke, now manages. They compared infiltration and runoff data from well-managed rangeland with minimum-till crop ground. The controlled grazing rangeland under a 2.1 inch, 24-hour rainfall event had 0.25 inch runoff with a peak runoff rate of 79 cubic feet per second. The minimum tillage farmland in the same 2.1-inch rainfall event had 0.67 inch runoff with a peak runoff rate of 377 cubic feet per second, a huge difference.
From this, they calculated that 2.1 inch rain on 1,380 acres would be 78.7 million gallons of water. The good grazing rangeland would release 9.4 million gallons of runoff with a peak flow of 591 gallons per second. The minimum tillage land would release 25.1 million gallons of runoff with a peak flow of 2,820 gallons per second. Therefore, they made the reasonable assumption that cropland conversion would produce 2.7 times as much runoff, with a peak flow of 4.8 times as much water as the rangeland.
To carry this logic a bit farther, Perman notes the Swan Lake watershed currently has 158,146 acres of crop ground. That number has been increasing for several years. If each of those acres has given up 2% of its organic matter, and each 1% of organic matter in each one of those acres holds about 25,000 gallons of water, that would be a 50,000-gallon loss per acre in water-holding capacity. Multiplied by the entire number of converted cropland acres, Perman says this 7.9 trillion gallons of water holding capacity lost in the watershed.
Perman notes the 2% loss in water-holding capacity should be a reasonable loss based on the data from the Permans's conversion of minimum-till crop ground to pasture, which had an organic matter of 3.1%, compared with their 4.7% measure of organic matter on native range. These figures were established by NRCS testing on Rock Hills Ranch.
He adds further that the problem of siltation in Swan Lake could have significantly reduced its water-holding capacity, aggravating the flooding.
"I've been asking for someone to measure siltation in the lake for several years but I've had no success," he adds.
However, Perman says since Swan Lake is 2,665 acres and each inch of an acre holds 27,154 gallons, by extrapoloation this means that each acre-inch of the lake which has silted in would represent a loss of more than 72 million gallons of water holding capacity.
"No research has been done on how much silt the lake has, but if it has a foot of silt then it has lost over 868 million gallons of capacity."
Perman's  point is that all the water problems on his hay land and other land downstream of Swan Lake derive from soil health problems.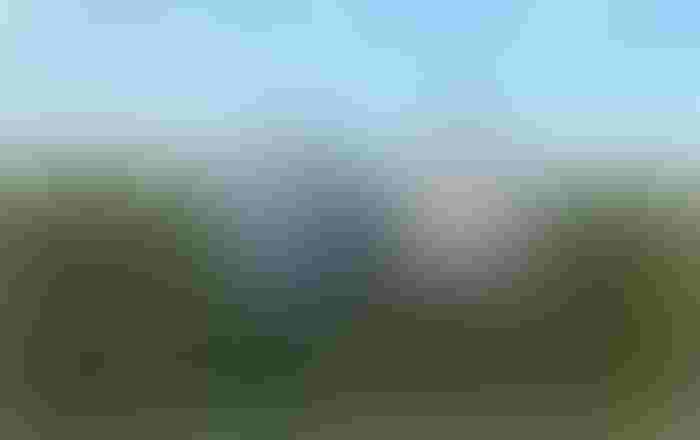 About the Author(s) Alan Newport is editor of Beef Producer, a national magazine with editorial content specifically targeted at beef production for Farm Progress's 17 state and regional farm publications. Beef Producer appears as an insert in these magazines for readers with 50 head or more of beef cattle. Newport lives in north-central Oklahoma and travels the U.S. to meet producers and to chase down the latest and best information about the beef industry.
Subscribe to receive top agriculture news
Be informed daily with these free e-newsletters
You May Also Like
---