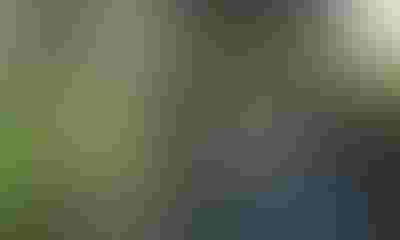 Precision ag tech is one of the biggest, best tools for farming in today's regulatory environment. But skill-levels and equipment for making precision ag work vary substantially. That's why Southern States Cooperative launched a new three-tier precision ag program for growers in the Southeast and Mid-Atlantic.
Customized Discover, Evaluation and Analysis packages aim to assist farmers with beginner, intermediate and advanced-level precision ag needs. Here's a quick peek at each level from Dave Swain, Southern States' precision ag manager:

COMING TO YOUR FARM? Southern State's new precision ag program aims to deliver three levels of the technology based on customer demand.
1. Discovery: This entry-level option features basics and allows growers to "dip a toe" into the farm tech waters, "without overwhelming them with loads of information," says Swain. It's a season-long program for producers who want to learn how agronomy technology can provide information to make better crop management decisions. A combination of soil and tissue samples show what's happening in the field.
A Southern States agronomist completes in-field growing season observations to identify differences in soil type, compaction, water-holding capacity, etc., that may be impacting yield. Tissue samples are also taken at points corresponding to the initial soil samples to monitor nutrients availability and catch deficiencies.
2. Evaluation: This program establishes a baseline for crop management programs and systematically monitors and evaluates crop progress throughout the growing season. It's a 2- to 3-year package starting with 2.5-acre soil samples in year one and adds in-season satellite imagery to the Discovery-level services.
Then, years two and three rely on soil sampling, in-season tissue sampling and visual evaluation of three specific points within 50-acre zones. The aim is to spot-check and evaluate nutrient levels and ensure fertility recommendations are meeting desired goals.
3. Analysis: This package builds on the other two, and adds compaction samples and more data to a deeper mix. It adds a postseason evaluation including performance outlined by seed variety, crop protection treatments and soil type. Southern States also processes as-applied data. That enables farm customers to have a digitized record-keeping of any and all applications of seed, nutrients and crop protection products.
All three packages begin with a preseason evaluation and planning by geo-referencing soil samples to determine the correct nutrient plan by field. Once the season starts, a Southern States agronomist completes on-site analysis, including tissue samples and in-season soil samples to verify crop health, respond to current conditions and determine if other factors are limiting crop yield potential.
A postseason evaluation uses yield data and maps showing final production results. "That data provides insights on changes we can implement the following season to continually improve crop performance," adds Swain.
Southern States won the 2014 and 2015 Agricultural Retailers Association Precision Impact Awards and The Fertilizer Institute's 2016 4R Retail Advocate award. For more precision ag program details, click on southernstates precision.
WinField deal in the doing
While many specifics haven't yet been determined, WinField US and Southern States are entering into a supply agreement for WinField to exclusively provide a majority of Southern States' crop input requirements, including products and services.
Winfield officials are pleased that the agreement is opening a new geographical market. "We're looking forward to bringing our WinField portfolio, including our seed, seed treatments, adjuvants, micronutrients and plant growth regulators to a new customer base," says Mike Vande Logt, the company's chief operating officer. For more product details, click on WinField.
"We're excited about the possibilities of aligning with a company known for industry-leading operations and with some of the best products and services," adds Chris Carter, communications coordinator for Southern States. "We hope to have the agreement complete by the end of June."
Subscribe to receive top agriculture news
Be informed daily with these free e-newsletters
You May Also Like
---