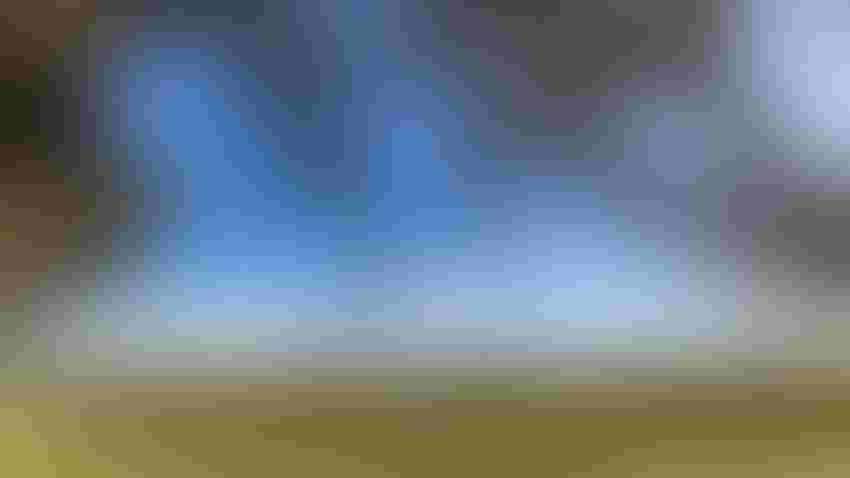 Wine grapes are a significant part of San Luis Obispo County's production.
Todd Fitchette
Vegetable production values in San Luis Obispo County, Calif., jumped more than 25% in 2022, buoyed by higher lettuce, cilantro, and cauliflower prices.
The annual county crop and livestock report reported a record $1.084 billion in gross receipts to farmers and ranchers in the coastal county in 2022. The year was marked by continued drought and a host of costly challenges for producers. Avocado farmers reported yields of about half the tonnage per acre that they saw in 2021 from several weather-related issues, while cattle ranchers were forced to sell livestock at a lighter weight due to poor forage conditions and high supplemental feed costs.
Though cattle ranchers sold their livestock at lighter weights, cattle prices were up 16.5%, which helped cover at least some of their costs.
The county's barley crop was also hit hard by the drought, according to Marc Lea, SLO County assistant agricultural commissioner.
Barley growers in early 2022 saw several months of zero rain, which likely led some of them to abandon their crop, Lea said. Farmers initially planted over 8,200 acres of barley, but harvested just 2,395 acres, producing just 1,500 tons from the grain cropA.
Strawberries were the most valuable crop produced in the county last year at over $277 million in gross receipts, or just over 25% of the total agricultural output. These annual crop reports created by the counties report only the gross receipts on various commodities, and do not reflect profit or loss by farmers. This is the third time in the history of the county that total crop receipts have exceeded $1 billion.
Wine grapes are a significant part of the county's overall agricultural production value, accounting for nearly 25% of the total crop value. Top varietals produced in the county include Cabernet Sauvignon, Merlot, Chardonnay, Syrah, and Pinot Noir. Cabernet grapes are the top varietal planted, at just under 20,000 bearing acres. Growers produced nearly 68,000 tons of Cabernet Sauvignon grapes last year at a value of $123.9 million.
Big jump
Vegetables sold for over 25% more in 2022 than they did the previous year, bolstered by higher prices across a few commodities. Cauliflower, head lettuce, and leaf lettuce prices were all up appreciably as leaf lettuce was the only one of the three to record lower production than the previous year. Leaf lettuce prices were up 66% on the year, and head lettuce was up 63% on average. Cauliflower prices were up 46.9%, according to the report.
Martin Settevendemie, agricultural commissioner, and sealer for San Luis Obispo County, writes in his report that the county's crop value is protected somewhat by a diversification of crops produced. While the top two crops account for about half of the county's overall value, those remaining in the top 10 are evenly split, with a total of about 75% of the county's agricultural value reflected across 10 crops.
The SLO County nursery industry rebounded in 2022 after several years of decreased production, according to the report. Falling demand was the largest contributor. By 2022 greenhouse operators utilized greenhouse capacity to a greater extent, which helped boost value. Cut flowers used widely in the wedding industry rebounded strongly in 2022.
Subscribe to receive top agriculture news
Be informed daily with these free e-newsletters
You May Also Like
---