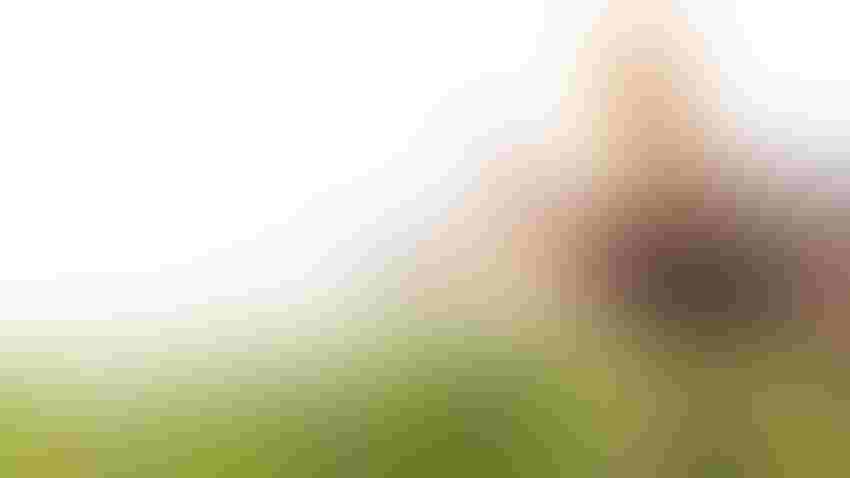 ALL EARS: Kansas Corn is all ears for its Summer Listening Tour at six locations across the state Aug. 2-16. Register to attend a session today to offer your feedback to help the Kansas corn industry.
Ascent/PKS Media Inc./Getty Images
Kansas Corn is once again hosting its Summer Listening Tour at six stops around the state. Each stop features dinner and networking, as well as updates from Kansas Corn leaders and staff about markets, education and advocacy for the industry at the state and national levels.
The tour at each location starts with registration at 5:30 p.m. and dinner at 6 p.m., followed by a roundtable discussion to gather corn farmer feedback for the association and commission boards to use in their planning.
Locations (all in Kansas) and dates include:
Aug. 2. Tampa Sunflower Senior Center, 113 W. 3rd St., Tampa

Aug. 8. Underwood Farm, 1335 W. 510th Ave., McCune

Aug. 9. Eleanor's White Barn, 335 W. 189th St., Scranton

Aug. 10. Albers Farm, 531 Black Jack Road, Denton

Aug. 15. KLC Farm, 263 Road 140, Satanta

Aug. 16. Heier Farm, 3851 County Road Y, Grainfield
Registration is free, but preregistration is encouraged for accurate meal counts. Register online at kscorn.com.
Kansas leads in economic, income growth in '23
The Bureau of Economic Analysis reported recently that in the first quarter of 2023, Kansas ranked fourth in the nation for personal income growth and seventh in the nation for economic growth.
Kansas' real gross domestic product, or the market value of goods and services produced in the state, grew by 6% from the fourth quarter of 2022 when adjusted for inflation. That was triple the national average of just 2% growth.
Personal income in Kansas grew by 8.4% for the same period, a rate higher than the national average of 5.1%.
The report showed that agriculture, forestry, fishing and hunting were the leading contributors to growth in Kansas.
"Agriculture has always been at the heart of the Kansas economy, and the growth we've seen in agriculture and agribusiness across the state shows the entrepreneurial spirit of Kansans," Agriculture Secretary Mike Beam says. "Innovative approaches in technology, science, and sustainability will keep Kansas agriculture at the forefront of producing the food, fiber, and fuel that are needed in the future." Read more from BEA.
United Sorghum Checkoff Program marks 15 years
July 1 marked the 15th anniversary of the founding of the United Sorghum Checkoff Program.
"We've made significant strides in the past 15 years, and we're deeply committed to continuing to advance the crop for U.S. sorghum producers and end users across the world," Sorghum Checkoff CEO Tim Lust said. "Our 13-member board of sorghum producers located across the U.S. has invested over $46 million into research aimed at optimizing sorghum as a robust, profitable crop for several value-added end-use markets. These strategic projects and collaborations in research, education and market development have been pivotal to the sorghum industry's success and are anticipated to stimulate further growth."
Key agronomic milestones funded by checkoff dollars include: The first-ever, over-the-top weed and grass control in sorghum; the development of sugarcane aphid-tolerant hybrids; and the discovery of doubled haploid in sorghum that allowed faster breeding methods.
A recent return on investment study revealed the significant positive impact of expenditures towards promoting sorghum exports on the total export of sorghum. Between 2008 and 2021, an approximate investment of $44.5 million yielded an impressive return of $376.7 million, reflecting a robust return on investment ratio of 7 to 1. This study also highlighted the sorghum checkoff's investments in crop improvement activities, resulting in a noteworthy increase in sorghum production from 133.3 million to 166.8 million bushels during the same period.
Learn more at sorghumcheckoff.com.
Subscribe to receive top agriculture news
Be informed daily with these free e-newsletters
You May Also Like
---