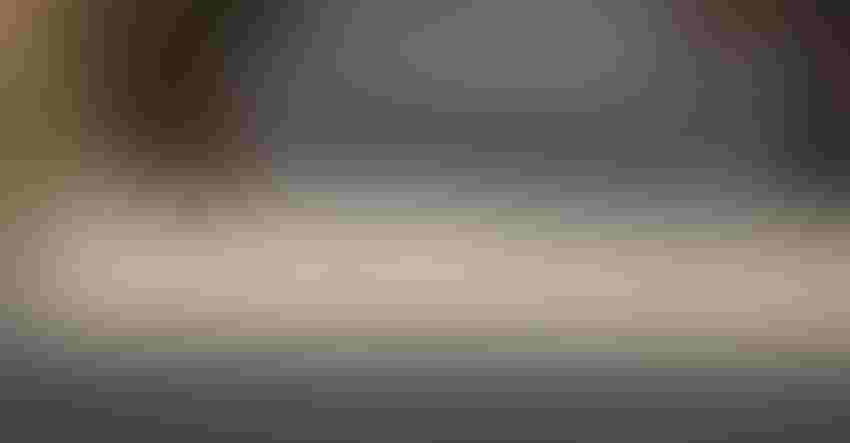 The black-eyed market relies on relationships -- farmer to contractor and contractor to food industry buyer.
Shelley E. Huguley
The dry bean industry depends on relationships— farmer to contractor, and contractor to food industry buyer—to produce and market products.
Unlike most commodities, dry-beans, and other specialty crops, have no futures market or board of trade to facilitate marketing, so markets are built on trust.
(Bobby Redwine, general manager, Texas Best Bean and Seed, Olton, Texas.)
"It's pick up the phone and talk," says Bobby Redwine, general manager, Texas Best Bean and Seed, Olton, Texas.
"It's based on relationships developed over the years," Redwine says. "The buyer wants to know when he orders a load of beans that he's ordering from somebody he's sure is going to deliver quality. I want to be sure the buyer is going to treat me fairly and pay me so I can pay my farmer."
The same holds for farmers, he says.  Since 2000, Redwine has been contracting with Texas black-eyed pea farmers from as far north as Stratford to as far south as Brownfield and selling to the edible bean market from New York to California.
"When I first started selling black-eyes 20 years ago, I had a flower vase I filled with black-eyed peas. I took off to any place I knew would buy them. I would go in, introduce myself, and say I'm here from West Texas looking for a market. I went to Florida and then up the East Coast—anywhere I knew would buy and process edible beans," Redwine recalls. "The customers I developed then, I still have today."
See, Black-eyes pencil out a profit
One is the buyer for Hayes Food Products in Greenville, South Carolina. "When we sat down at his desk, he was like, 'No, really, why are you here?'
"Well, I want to sell you some peas. I didn't hear from him for six months. Then he called me, 'I've still got that container of peas on my desk, and there's still no bugs in it, so I want to buy some.'"
Redwine says they remain good friends. "Over the years, you develop relationships. If you are fair and make a conscious effort to send them the product they asked for, they'll call you again." Redwine sends Hayes 30 to 40 truckloads a year.
Texas Best Bean & Seed cleans, processes, grades and bags the beans at their facility. In the off-season, they custom clean wheat, rye and triticale seed.
"Our beans go to canners and packagers, including Canada, New York, New Jersey," he says. They also sell to GloriaFoods, which provides restaurant menu and food ordering services. "They want the heavier, solid beans because they cook better. The lighter-weight peas go in little packages on the grocery shelf.
"Some buyers want only the very best they can find. Others are willing to take a price deduction, pay less, but take a lesser quality. Obviously, we can't grow all beautiful Grade No. 1s."
Redwine also contracts with the State of Texas to supply black-eyes to the prisons. "In March, they start taking bids and they'll say, 'I want this many loads delivered at this location,' and then you bid on what they're asking for."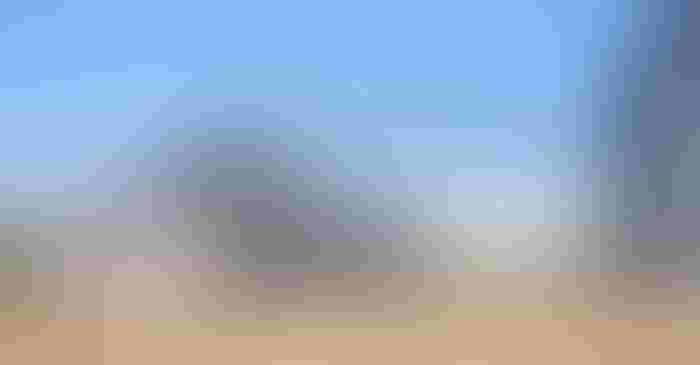 Texas Best Bean & Seed delivers 50 truckloads a year to the prison system, which is about 2,200,000 pounds of peas. "They use a lot more pinto beans," Redwine adds.
Risks
He says growing a food-grade crop is not easy. "I tell my farmers, you've got to control the things you can, that's with any crop, but with black-eyes, there are specific risks. It's a food product for human consumption, not something for the feed yard, so there's a difference in quality issues."
For buyers displaying products in clear plastic bags on grocery shelves, appearance is crucial. "They want them to be pretty. They don't want them to be stained or full of bug bites, so producers have to be prudent and control those issues they can control.
"If it's raining on a corn patch, it'll still be there when it dries out. With too much rain on black-eyes, they'll stain. But it's that way with any vegetable, food-grade crop. It's a challenge to keep that quality."
Redwine, says the best part of his job is "meeting quality people, the farmers. That's a no brainer. There's a lot of ugly things about it, but you meet so many good people."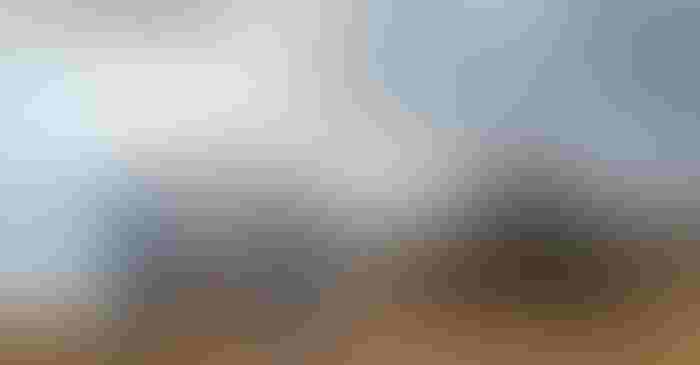 Cleto Longoria, left, and Shane Berry, check seed depth while planting black-eyed pea in Hale County, Texas. Berry is growing black-eyes for the first time.
Redwine says the COVID-19 quarantine has hurt many commodities, but it has kept the dry bean industry busy as Americans are cooking at home more and some are panic-purchasing nonperishables, like dry beans. "My buyer from South Carolina told me after the nation shut down that he was working seven days a week. He handles 26 varieties of dry beans."
Redwine's employees have continued to work through the quarantine. While they may process peas for a living, their dining preference is pinto beans, which have been in short supply. "I was buying seed out of California from a friend. We negotiated a price for the planting season. I said I'd take it at that price, but I want 500 pounds of pinto beans on the truck. And he agreed.
"That's the fun part is dealing with the farmer that's your supplier, who are quality people, and with the people you're supplying. You'll find no matter what CNN and Fox news says, there are some great people in this country."
Subscribe to receive top agriculture news
Be informed daily with these free e-newsletters
You May Also Like
---