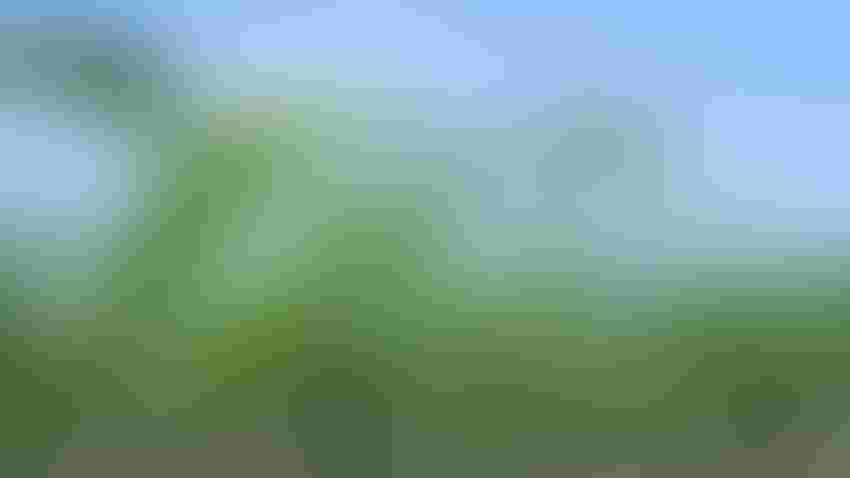 GATHERING INFORMATION: Intent has launched an advanced system - INvision Field Trials - to capture information when conducting field trials. Farmers can be part of the process with the Farmer Trials Network.
Willie Vogt
Conducting a field trial, no matter what the scale, has long involved collecting and interpreting information. The advent of advanced precision agriculture tools has enhanced the data collection ability, but adds complexity to analyzing results. Intent, formerly known as In10t aims to help manage that information with its new INvision Trials software.
The idea of on-farm trials isn't new. Farmers have long been involved in testing new ideas, trying new hybrids, or testing hybrids and varieties under different conditions often as contractors for major companies. "We started in 2016 by working with on-farm trials aggregating ag data," says Randy Barker, CEO, Intent. "We would recruit farmers to run a specific trial and we'd collect and aggregate the information and perform sophisticated data analytics to understand whether a product worked on their field or not."
He was involved in building the FarmerTrials Network where more than 1,000 farms can take part in trials and be compensated for their time. "What we heard from them that they feel is most rewarding is this difficult lift of making sense, whether that trial on their farm worked or not," Barker says. "That's mainly because precision agriculture data is tough to manage and interpret, which ultimately led us to building version 1.0 of our software for trials."
Essentially INvision Trials is version 2.0 of that early work of gathering precision ag data and interpreting what it showed. "With this version we're collecting and interpreting what's valuable, what's credible and believable from precision ag data. And at the same time, it must be meaningful and credible for the companies that employ us as well."
Two-way street
The INvision Trials system allows farmer-participants, or companies, to easily move data from digital records on the farm into the system. The program can capture information from most major precision agriculture platforms, which does take some stress off the farmer who participates. Barker explains the information can be easily ingested into the system for data analysts to go to work.
Early versions of the software allowed Intent to fine-tune the workflow and create an organizing protocol to create the best results. "There can be more than 10 steps to running a good trial, from the farmer's boundary planting file, as-applied imagery, and other factors," he observes. "The experiment literally has to be similar enough across all those locations to create aggregate meaning."
"Clean data is a must when trying to figure out if a new product is ready for market, and that's where INvision can make a difference," Barker says.
Another feature that had to be worked out was an easy way to look at one field, and all the fields, in a single trial. "So, if you have 20 locations I want to look at [my] field, and be able to view that and see where the treatments zones were and what the results were," Barker explains.
While single-field information access is good for the farmer-participants, companies want that information aggregated to analyze trends across soil types, terrain and other changing factors. The INvision system makes that possible yet retains some of that do-it-yourself design ability for setting up trials.
The key is that a farmer can upload his or her information using their precision ag platform. They can look at their field to see what's happening in real-time. And at the same time, the company conducting the trial can look at all its locations concurrently and ask how the trial is going in relation to those key steps for a successful trial. "One of the big changes is being able to work in the system geospatially and allowing multiple users to share the work and look at the data," he adds.
Data sharing approach
When farmers are engaged in trials of this type, having access to their own data on that analytics platform is valuable. Yet it also opens the question about "who controls the data?"
"We have a discrete agreement with the farmers involved," Barker explains. "And it also compliments, depending on the client or company involved in the trial, their own data privacy policy. We're always very specific about what is shared."
The key to the new INvision Trials system is that it presents a geospatial visualization of all aspects of a farmer's field in an easy-to-use, cloud-based application. It's easy for participants and companies to see the fields involved, and the actions taken.
Says Barker: "We're improving the field trials experience for agriculture companies and farmers alike, removing friction from the process, drastically improving data collection and analysis, and increasing opportunities to collaborate on innovation."
You can learn more about INvision Trials at intent.ag.
Subscribe to receive top agriculture news
Be informed daily with these free e-newsletters
You May Also Like
---