Quick Takes: Cover crop program, Iowa Pork leaders, scholarships and more
Cover crop program, Iowa Pork leaders, scholarships and more
Program helps with cost of cover crops, first woman leads pork industry group, PQA Plus sessions planned, dairy scholarships due, and Extension seeks information through survey.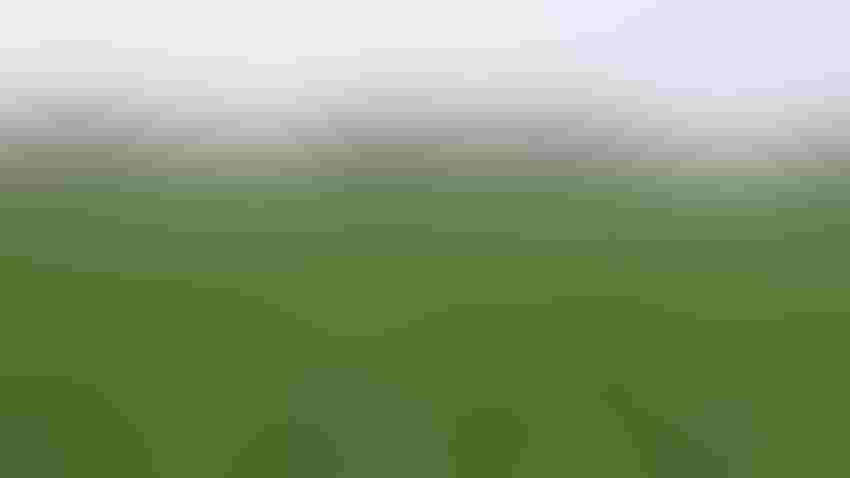 COVER CROPS: Improving land and water quality through the use of cover crops continues to become more widespread. The North Raccoon Partnership for Soil and Water Outcomes is seeking applications from farmers to help farmers pay for cover crops.
Jennifer Carrico
With record levels of financial incentives available, there is no better time than right now for landowners and farmers to implement cover crops on their land in the North Raccoon River Watershed.
Cover crops provide natural means of suppressing soil diseases and pests, and can help suppress weed growth.
To date, the North Raccoon Partnership for Soil and Water Outcomes Regional Conservation Partnership Program has awarded 13 contracts within the project boundary, totaling more than $250,000. An estimated 47 additional applications were received in 2022, kicking the project off toward the goals of adopting 50,000 additional cover crop acres, 19,200 acres of reduced tillage, 22 bioreactors, 20 oxbow wetland restorations, 25 saturated buffers and five nutrient removal wetlands.
For more information on the program, visit the Iowa Soybean Association North Raccoon Soil and Water Outcomes.
Source: Iowa Soybean Association
Cook first woman to lead Iowa Pork
Buchanan County pig farmer Trish Cook is the new president of the Iowa Pork Producers Association. The change in leadership took place following the IPPA annual meeting on Jan. 24.
Cook is the first woman to be president of IPPA, but she points out that leadership in agriculture always depends on teamwork, whether that's on the farm or in the boardroom. "The things that are important to me are the things that are important to all pork producers," she said as she took the gavel.
"In pork production we depend on teamwork. My husband, Aaron, and I work as a team. I will work as a team with the board, county organizations and the staff. I look forward to representing all of Iowa's pork producers as we address the challenges and opportunities ahead," Cook said.
Cook, who had served as president-elect in 2022, replaces Kevin Rasmussen of Goldfield, Iowa. Rasmussen now holds the past president position on the IPPA board of directors. Both Cook and Rasmussen will serve one-year terms in their new roles.
Other newly elected officials on the IPPA board include:
President-elect. Matt Gent of Wellman is now president-elect. He formerly served as Region 8 director on the IPPA board. An interim director for that position will be appointed by the board at its March meeting.

District 2 director. Lance Heuser of Manson is the new District 2 director, replacing Leman, who has moved out of the district.

Northwest region director. Tim Schmidt of Hawarden.

Northeast region director. Dominic Hogan of Monticello.

Southeast region director. Haley Kerr of Burlington.
The board oversees leadership and direction for all IPPA Pork Checkoff programs, public policy and general direction of the organization.
Source: Iowa Pork Producers Association
PQA Plus sessions planned
Iowa Pork Industry Center at Iowa State University has scheduled three virtual certification sessions for PQA Plus Advisers in 2023, and applications are now being accepted for all of them. Iowa State extension swine veterinarian Chris Rademacher will lead the sessions, set for April 21, July 18 and Oct. 2.
"We're into a new year of PQA version 5.0 training and have set this schedule to allow people to choose the date that works best for them," Rademacher says. "Each session, including the exam, will last approximately six hours."
Rademacher, who also is interim IPIC director, reminds potential applicants that while this session is virtual — meaning no travel is required — the application process hasn't changed.
"Qualification requirements are available on the two-page application form, which is available as both a fillable PDF document and a Word document from the PQA page on the IPIC website," he says. "Applicants may use either version. No individual spot is guaranteed until the application is approved and specific payment is accepted by IPIC."
The cost is $85 per person and includes all materials and online access. Registration for each session starts at 8:30 a.m., and the session begins at 9 a.m. Connection information will be shared with approved applicants closer to that date.
Five hours of continuing education credit have been approved by the Iowa Board of Veterinary Medicine for each session.
Source: Iowa Pork Industry Center
Midwest Dairy offers Iowa division scholarships with March 13 deadline
Midwest Dairy announced it is now seeking students to apply for the Iowa division scholarship for the 2023-24 academic school year. High school and undergraduate students accepted or enrolled into an accredited college are invited to apply for this scholarship until March 13.
Recipients of the Iowa division scholarship will receive $1,000 to further their educational endeavors. Applicants will be evaluated on contributions to and involvement in the dairy industry, leadership, career plans and academic standing.
"Recognizing young dairy leaders who are committed to building up the dairy industry and carrying it forward into the future is important to Midwest Dairy as we continue to invest in creating dairy advocates as well as developing the next generations of dairy leaders," says Molly Pelzer, Midwest Dairy CEO. "It's a privilege to recognize the achievements of these young leaders with this scholarship program, and we are proud to continue our commitment to the hardworking dairy farm families we represent."
For more information about the Iowa scholarship, visit midwestdairy.com.
Source: Midwest Dairy
ISU Extension wants to hear from Iowans through survey
Iowa State University Extension and Outreach is conducting a statewide audience assessment.
"As technology continues to evolve, we want to learn how Iowans prefer to access, receive and engage with Extension education — both in person and virtually," says John Lawrence, ISU's vice president for Extension and Outreach.
Through this survey, Iowans can tell ISU Extension and Outreach about the technology they prefer to use, the topics they want to learn more about and the issues they think will be important to the people in their communities over the next two years.
The survey is available online and will remain open through March 31. Iowans may contact their ISU Extension and Outreach county office for more information.
"The more Iowans we can survey, the better we can engage all Iowans in research, education and Extension experiences to address current and emerging real-life challenges," Lawrence says.
ISU Extension and Outreach is part of the federal Cooperative Extension Service — a network of more than 100 land-grant institutions, including Iowa State University, and the USDA, serving communities and counties across the United States. Every county in Iowa has an elected Extension council that decides how to support ISU Extension and Outreach educational programs at the county level.
Source: ISU Extension and Outreach
Subscribe to receive top agriculture news
Be informed daily with these free e-newsletters
You May Also Like
---