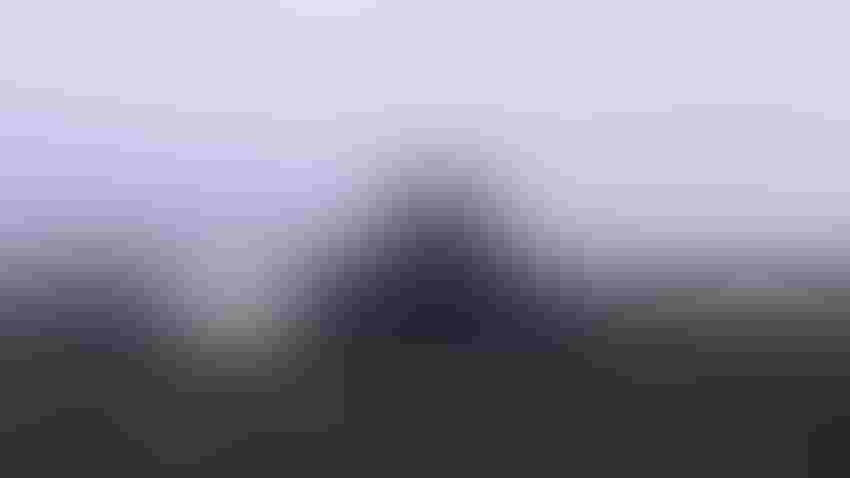 PREVENT LOSS: Using a nitrification inhibitor is good insurance to keep fall-applied nitrogen in place to be available for next spring's crop.
Farm Progress
As harvest winds down, farmers' thoughts turn to fall application of fertilizer, including anhydrous ammonia.
Brad Carlson, University of Minnesota Extension educator working out of the regional office in Mankato, reminds there are considerations before calling the custom applicator or hauling the nurse tanks to fields. "Fall application of anhydrous ammonia, with a nitrification inhibitor, is considered an acceptable practice for most of Minnesota," he says.
The key word there is most of Minnesota. Carlson refers to a Minnesota Department of Agriculture map where it is safe to fall apply anhydrous ammonia — but maybe more importantly, where it is not only ill-advised, but also illegal.
"Use of a nitrification inhibitor, such as N-Serve, is really kind of a hedge against extreme conditions that would lead to nitrogen loss in between the time of application and the time of the crop is up and using it," he says. "The period of high use for next year's corn crop is probably going to be about the first or second week of June next year. So that's an awful long time for the nitrogen to be sitting in the soil."
Research has shown that historically anhydrous ammonia "is probably the only product that is really acceptable for fall application," he says. "Our best management practices still do say that urea is acceptable in western Minnesota, but the research over the last couple of decades has shown that it really has been underperforming anhydrous. Some of that is water-quality-related, but we also feel that we're possibly losing some of the nitrogen through volatilization into the atmosphere, and particularly when the soil is really dry. … so we're really not recommending fall urea at all."
He does add that the risk of water-related loss lessens as one gets to Morris, Minn., and up the Red River Valley.
Nitrogen loss from leaching and denitrification both occur when soils are completely saturated, "so when the soil profile is as dry as it has been, the risk really isn't all that high," Carlson says.
This interview took place Oct. 16, and rains had finally come to drought-stricken regions, but will it be enough? "We don't have a crystal ball," he admits. "I mean, last year was really dry, and we ended up at field capacity by the time we got into planting season, and so that's possible again this year. We just don't have a good way of knowing that."
As always, Carlson reminds farmers to be patient, and wait for the soil temperature to get below and stay below 50 degrees F at the 6-inch typical depth for anhydrous application. View MDA's interactive map to find the current 6-inch soil temperature and the past week's history.
Safety first
Whenever anhydrous applicators take to the fields, the MDA reminds applicators to remember safety measures, both when applying anhydrous as well as working on equipment and transporting.
Always wear NH3-rated goggles and gloves. Never wear contact lenses.

Be sure to have a clean and accessible emergency water supply of at least 5 gallons available.

Exercise caution when making connections and disconnections of transfer lines, treating them as if they always contain NH3.

Stand upwind when connecting, disconnecting, bleeding lines or transferring NH3. Also, close, bleed, disconnect and secure valves and transfer lines when taking breaks or disconnecting lines, and be sure to handle hose end valves by the valve body.

Position equipment away and downwind from homes, people and livestock.

Never assume NH3 lines are empty.

Always wear the required protective safety equipment.

Have access to safety water (NH3 storage facilities must have a minimum of one open-top container holding 150 gallons of clean, accessible water or an accessible emergency shower with a plumbed eyewash. A 5-gallon container of clean, accessible water must accompany NH3 nurse tanks).
You can find more safety, storage and transportation information on the MDA website.         
Minnesota Department of Agriculture contributed to this article.
Subscribe to receive top agriculture news
Be informed daily with these free e-newsletters
You May Also Like
---