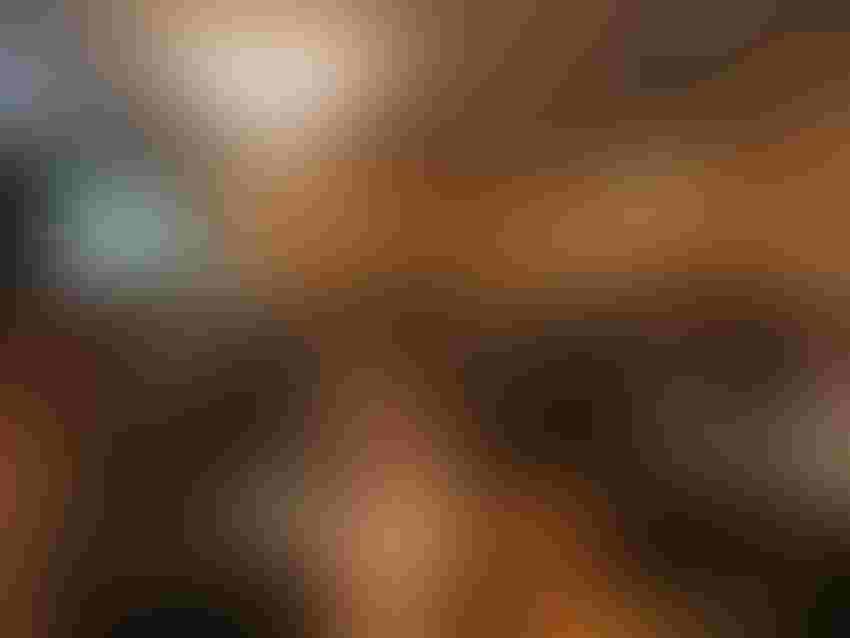 The Soil Health Institute brought together a wide variety of stakeholders in St. Louis this week to continue building consensus around the productivity of your soils. Soil scientists, plant pathologists, educators, government officials, economists, farmers, ag retailers, consultants, food and fiber retailers and more met to discuss all aspects of the Soil Health Institute's (SHI) Action Plan, just launched in mid-May.
SHI, created in 2013 by the Samuel Roberts Noble Foundation and the Farm Foundation – led by the visionary Bill Buckner – aims "to reverse the centuries of soil neglect and abuse, and rebuild the whole soil biome that will transform the entire agricultural industry," he says.
SHI's President and CEO, Wayne Honeycutt, discussed their mission – to safeguard and enhance the vitality and productivity of soil through scientific research and advancement.
 He also emphasized the critical roles of SHI:
Honeycutt reviewed the SHI Action Plan: Enriching Soil, Enhancing Life, walking through each committee area to be discussed: Research; Measurements, Standards & Assessments; Policy; Economics; and Communications & Education.
Co-chair of the Research committee, Doug Karlen, a USDA-ARS soil scientist, highlighted the need for federal and state partners; the value of AgSolver modeling to improve ROI on fields; the soil and human health linkage; the inclusion of erosion for soil health assessment; and many other research project benefits.
Bob Larkin, USDA-ARS plant pathologist, discussed research on the importance of understanding the phytobiomes to enable sustainable and profitable crop production while minimizing negative impacts on the environment.
USDA-ARS soil scientist, Dan Manter, drove home the importance of the disease triangle, and how biological is the key influencer regarding disease suppression.
He showed an example of improved potato quality and quantity when a sorghum sudangrass cover crop is used.
Keith Paustian, Colorado State University crops and soils research scientist, discussed the key principles of soil carbon sequestration: duration is finite, storage is limited, depleated soils have greatest gain capacity but least propensity to do so, and soil; carbon gains are reversible so practices must remain.
Paustian believes soil carbon can play a crucial role in global GHG mitigation, but the biggest unknown is adoption rates, as what policies and incentives can achieve the highest and lowest cost rates?
And Paustian says let's get nitrogen where it belongs…
Regarding the Measurement, Standards, and Assessment team, Honeycutt discussed the national strategy, and the $2 million funding by General Mills for a long-term ag experiments directory project – map shows more than 200 sites to develop further testing.
SHI's chief science officer, Steve Shafer, discussed priority-tiered research to characterize soil health measurement.
Regarding the Policy team, Rob Myers, USDA regional director of SARE program, highlighted the momentum behind possible scenarios to incentivize cover crops through the crop insurance program.
Tim Griffin, ag science and policy professor at Tufts University, helped define policy and program terms – from Farm Bill legislation, state government inclusion, corporate policy and NGOs, plus implementation of policy like EQIP to meet conservation goals.
Regarding the Economics team, Matt Bechdol, owner and consultant of GeoSilos, discussed their goals and priorities from the SHI Action Plan:
Debbie Reed, Executive Director of Coalition on Agricultural Greenhouse Gases (C-AGG) talked about creating voluntary, sustainable, incentive-based agriculture and climate change solutions for farmers, ranchers and society.
 Reed also discussed the impact of soil health changes to agricultural management systems – such as these 3 related public policy impacts of reduced soil erosion:
Regarding Communications and Education team, NRCS soil health communications coordinator, Ron Nichols, discussed their vision:
Rob Myers highlighted the numerous audiences, messages and strategies used to promote soil health – from the NRCS "Unlock the Secrets in the Soil" campaign and farmer video stories to ag retailer, landowner and consumer messages.
Subscribe to receive top agriculture news
Be informed daily with these free e-newsletters
You May Also Like
---