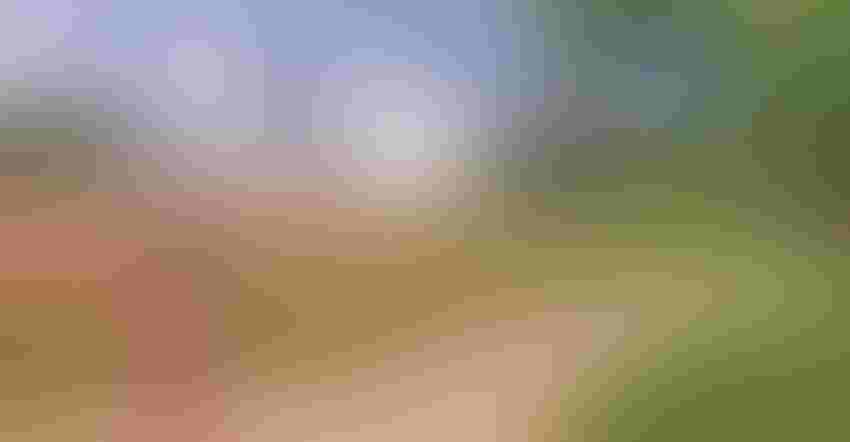 HIGH YIELDS: Ed Daleiden, who farms near Maiden Rock, Wis., shoots for yields of 200-plus bushels of corn and 50-plus bushels of soybeans.
With close to 2,000 acres of rolling land and a variety of soils, corn and soybean farmer Ed Daleiden says, "I contour crop and no-till wherever I can." Most of his ground is no-till, a practice he's been following for almost 20 years.
Greg Andrews, retired Extension ag agent in Pierce County, Wis., has called Daleiden one of the few no-till farmers in the area who is "progressive and inventive" with new practices. Daleiden works closely with the Natural Resources Conservation Service to continually improve his soil conservation efforts.
He says the structure of the soil is a lot better since he's been no-tilling. He also has built waterways and plants cover crops, usually rye. "I've tried radishes and all that," he says. "The main goal is to keep erosion in check. Unfortunately, we don't get enough growing season in the fall to get the full benefit of an established cover crop."
Daleiden has adopted variable-rate planting and fertilizing.
"We've found on soybeans we've been planting too thick for years," he says. "A lot [of yield] is tied to variable rates. On good ground we increase corn population, but with soybeans we cut population. We're just learning what does work and what doesn't work."
Fertilizer is applied and seed is planted according to zones. Daleiden samples soil fertility on 2.5-acre grids so he gets more accurate application data.
"Where zones are poor, we cut back fertilizer and population; you know after years just how yields potentially will be," he explains.
His crop rotation includes a lot of two years in corn and one year in beans because "it seems like soybeans do a little better on two years of corn." He shoots for yields of 200-plus bushels in corn and 50-plus bushels in soybeans, but acknowledges that "200 has to be a pretty good year in corn"; yields of 170 to 180 bushels are more common in the area.
NO-TILL FARMER: Ed Daleiden farms nearly 2,000 acres in Pierce County, Wis. He's been no-tilling for almost 20 years.
Daleiden is 63, a lifetime farmer who's been on his own for some 30 years with his wife, Dawn, and a son, Michael. He owns a third of his acres and rents the rest in the Maiden Rock area of Pierce County. He's a veteran and an American Legion member.
His spring planting ratio between corn and soybeans "just depends on what the markets tell me." Some of his corn crop goes to an ethanol plant, and the rest goes "down the river" for foreign export.
"Price is always a concern," Daleiden acknowledges. "It's vitally important to know your cost of production. Maintaining good yields is still key to our success. Uncertainties in farming include weather, markets, politics, etc., which can be some of our biggest challenges. Having a disciplined approach to ag in low-income years will be important. Equipment and land cost are a big part of a budget.
"Eventually things will adjust, but it will just take time. My approach has always been to be fair and honest and as efficient as possible."
Buchholz writes from Fond du Lac, Wis.
Subscribe to receive top agriculture news
Be informed daily with these free e-newsletters
You May Also Like
---