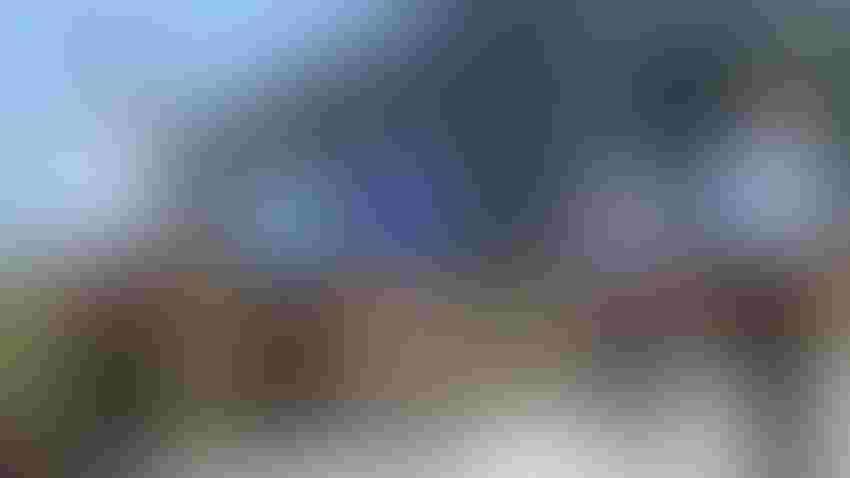 RIBBON CUT: The new Syngenta Seeds R&D Innovation Center opened in Malta, Ill., this summer, with 88 acres and 100,000 square feet of facilities. Pictured are (from left) Erik Fyrwald, CEO, Syngenta Group; Eric Boeck, regional director for North American seeds; Warren Kruger, field crops seeds development for North America; Trevor Hohls, global head of seeds development; and Justin Wolfe, president of global seeds.
Photos by Holly Spangler
You don't have to look far within Syngenta's new seed research facility at Malta, Ill., to realize this isn't your grandpa's plant breeding business. Or even your dad's plant breeding business.
Nope.
Justin Wolfe, president of global seeds for Syngenta, says the new 88-acre Syngenta Seeds R&D Innovation Center is the picture of modern plant breeding, incorporating data sensors, artificial intelligence, decision science and more.
"There's a big difference between traditional plant breeding and modern plant breeding," he says.
Traditional plant breeding was done with crops in fields, walking plots and collecting data. Today, modern plant breeding is taking data from sensors and using decision science coupled with artificial intelligence to do predictive analysis on what products will work in what environments, Wolfe says. Plus, they have more data on the sequence in the genome.
The upshot? Scientists have significantly more information at hand to predict and pick hybrids.
"Modern breeding is 10 or 20 times more efficient. That means we'll bring products faster to farmers," Wolfe says, adding that Syngenta has shortened its product life cycle by two years and has doubled genetic pipeline diversity over the past 10 years.
Traditionally, it took 10 to 15 years to bring a new biotechnology product to market, at a cost of $100 million.
"That means less cost, more efficiency, more reasonable price," he adds.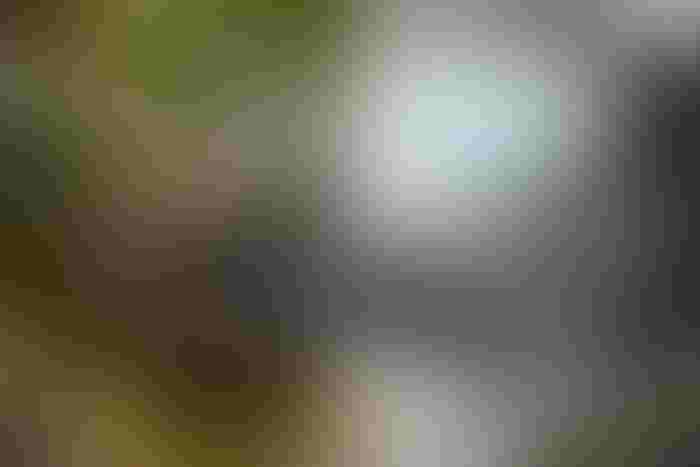 PLANT LAB: The new Syngenta facility includes 32,000 square feet for laboratories and over 18,000 feet of seed-processing space, along with research fields.
The company says it will use this new facility to continue shortening the development time for seed technology. Located in the heart of northern Illinois, the research facility is about an hour from Syngenta's global seed headquarters in Downers Grove, Ill.
Why Malta? Wolfe says they have another research and development site in Slater, Iowa, but they wanted one in Illinois because it's at a crossroads of the core I-states. It's also close to O'Hare International Airport, for international visitors, and has proximity to talented university graduates.
"And it's good ground," he adds. "It gives us an environment to be able to do really good testing, in an ecosystem that covers a lot of the farm belt."
They also want to better collaborate with each other, and with farmers.
"We want to have a site where we drive collaboration with engineering and automation, plots in the field — all these different special functions," Wolfe says. "This site really enables that collaboration and brings the best state-of-the-art equipment, technology and opportunity for scientists to do their best."
This new site will be used to improve germplasm performance. It also will demonstrate regenerative cropping systems. Syngenta, a Swiss-based company, spends nearly $1.5 billion every year on seed research and development.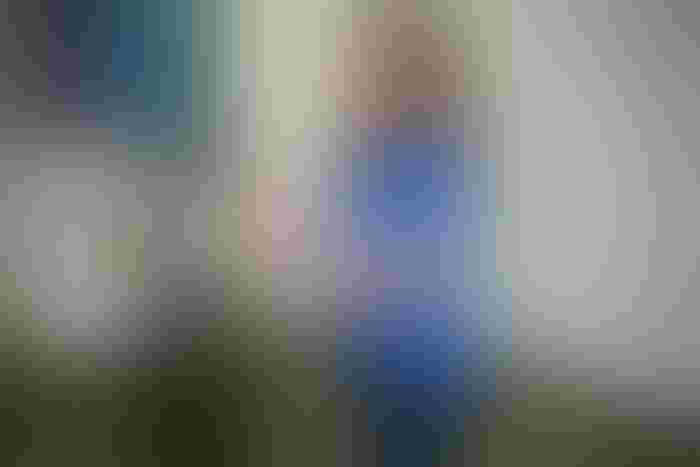 GENE SEQUENCE: DNA from a leaf? Sara Wollner, principal scientist at Syngenta, says they can test leaves or seeds, then put DNA into a sequencer to extract data. "We can test a leaf or seed from all types of crops," she says. "We get samples from all over the world."
Wolfe says abnormally dry years teach scientists a lot about hybrids, and while 2023 has been off to a rough start for farmers, it's been great for drought scientists. That's because they can see how hybrids actually hold up, right in the Midwest. Wolfe says companies that develop drought-resistance technology typically put those plots out West.
"Scientists love this kind of year, because they can test what those hybrids will do in stress. As a scientist, the more stress, the better, because they can weed out poorer-performing hybrids," he says.
It's a lot of data and a lot of information, something farmers have in spades. But Wolfe says the point of their new facility is to help farmers make that data meaningful so they can make better decisions.
"Then they can maximize their situation no matter the environment: Explode yields when it's good, and maximize yield opportunity when it's tough," he says.
Check out the interview with Syngenta Group CEO Erik Fyrwald below:
Farm Progress · Eric Fyrwald, CEO, Syngenta, talks weather, AI, soil health
Subscribe to receive top agriculture news
Be informed daily with these free e-newsletters
You May Also Like
---