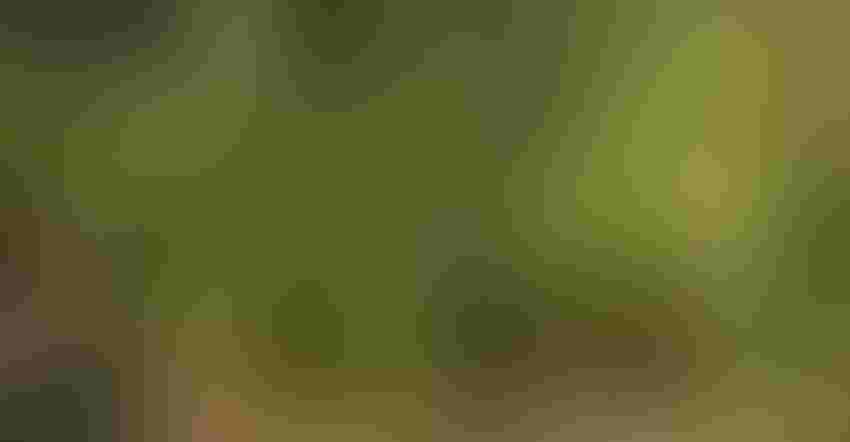 MORE IS BETTER: Companion crops can be planted together to provide s symbiotic relationship that improves yields, adds nutrients or repels pests.
Not very many years ago, conventional wisdom said that any farmer would get the best yields and the best quality from a "clean field" with nothing growing except the crop he wanted to grow. In recent years, that conventional wisdom has been turned on its head.
The catch words of soil health today — "intercropping," "companion cropping" and "pasture stitching" — are relatively new in the lexicon. The practice they represent, though — planting multiple complementary crops together — is at least 1,000 years old, when it is known that Chinese farmers grew at least two crops together in a field.
At this year's Agriculture's Innovative Minds Symposium, an addendum to the Winter Conference of No-till on the Plains, Jill Clapperton, principal scientist at Rhizoterra Inc. and well known for her research in soil biology and microbiology, teamed up with producers who have undertaken intercropping, companion cropping and pasture stitching to discuss those practices.
Intercropping is defined as growing two or more crops in close proximity, with the idea of increasing yield or decreasing input on a given piece of land.
Companion cropping involves growing a living mulch or nutrient supply that helps support the crop that will be harvested. The "companion" provides nutrients or other support to the cash crop.
Pasture stitching, another multiple-cropping system, involves planting additional crops into traditional forage systems in order to diversity pasturelands with new crops that will help improve the growing conditions for traditional forages.
Clapperton said it is easy see the plant canopy that develops above the surface, but it is harder to understand that there is also a root canopy below the surface.
The reward for farmers is higher yields, lower cost of inputs and a better bottom line, Clappterton said.
"What you get when you plant multiple species is a web of roots that offer benefits to all of the plants above the surface," she explained. She said two of the most common models in nature that are studied to see the benefits of diversity are the native prairie and forests.
"In both you see a variety of plants all growing together and benefiting each other," she said. "The goal is to try to mimic what nature does in those ecosystems in our farming practices."
Derek Axten, a no-till producer from Saskatchewan, Canada, owns and manages close to 7,000 acres of diverse farmland near the North Dakota border. The northern region of the farm is primarily crop country with 65% clay soil, while the southern region lies along the edge of cow country with rolling hills and sandy clay loam soil.
Axten drew laughter from the AIM attendees when he put up a slide titled, "Inputs we use in intercrops." Under the heading was a single word: "seed."
He acknowledged that it is important to have seed inoculated, however, because chick peas in particular are known to be susceptible to disease.
Axten grows durum wheat, oats and rye as cereal crops, and uses mustard and red lentil intercrop, forage peas and mustard intercrop, flax and chickpea intercrop, and large green lentils, faba beans, and fenugreek as companion crops. He also grows 280 leased acres of alfalfa hay, and contract grazes 300 head of brood cows on more than 900 acres of cover crops in the fall and winter.
"We have found that success comes from keeping the soil covered throughout the year, whether it's through cover cropping, crop residue or a combination of the two," he said. "What we have found is that covered soil buffers temperature, reduces moisture loss, protects against erosion, reduces weeds and provides habitat for soil biology."
Companion crops
Unlike intercropping, companion cropping deals more with growing two crops together with the expectation that only one will be harvested, but that the companion will provide nutrients or other benefits that will improve the yield of the cash crop.
A frequent companion crop scenario includes soybeans and buckwheat, flax with lentils, chickpeas and canola, red clover in an annual grain crop or cowpeas, or faba beans and corn.
Clapperton said another scenario adds companion crops in strips, such as potatoes and onions, which are underground plants with a harvest that amounts to tillage.
"You can get a lot of compaction in those fields from the harvesting equipment," she said. "If you plant companion cover crops in strips for that harvesting equipment to drive on, you can avoid that."
Pasture stitching
The most common form of pasture stitching, which adds species to typical pastures, is overseeding some cover crops such as winter rye, radishes, red clover or Berseem clover into the existing pasture.
The idea is not only to provide a richer diet for the livestock that graze the pasture, but to also provide a healthier soil for the whole pasture.
Clapperton said that many farmers are choosing to add pollinator plants in the field.
"You find that the predators that come in just devour the bugs that destroy plants in seconds," she said.
Mustards are also a good way to get rid of undesirable insects in the fields because the mustard plants release a gas that is a natural pesticide that kills bugs as well as nematodes.
Subscribe to receive top agriculture news
Be informed daily with these free e-newsletters
You May Also Like
---