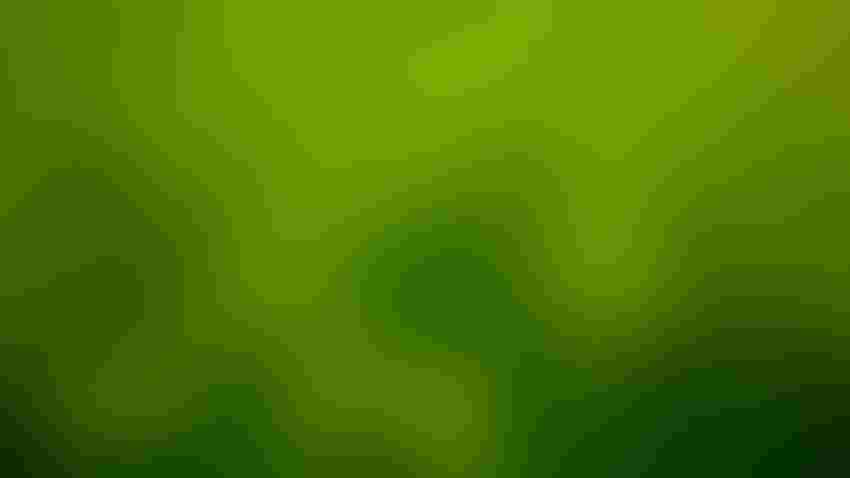 ADD LIME: Kansas State University experts advise Kansas farmers to make sure to apply lime to acidic soils now before planting their alfalfa this fall to ensure healthier stands and better yields.
Digi4 /Getty Images
Some Kansas farmers may be contemplating planting alfalfa this fall. But they may be forgetting a crucial step for giving that alfalfa stand a good start.
Dorivar Ruiz Diaz, Kansas State University professor of soil fertility and nutrient management, reminded growers that acidic soils — like those in some parts of Kansas — can affect alfalfa's nutrient uptake.
"Acidic soils can significantly reduce nodule establishment and activity in alfalfa, affecting nitrogen status and overall nutrient and water uptake," Ruiz Diaz explained in the Aug. 3 Agronomy eUpdate, adding that the time to correct that with an application of lime is before seeding.
The first step is to test your soil to measure the current pH. K-State recommends, in general, areas east of the Flint Hills in Kansas should receive a lime application if the soil pH drops below 6.4, with a target of bringing the pH to 6.8. West of the Flint Hills, a lime application is recommended for soils with a pH of 5.8 or lower, with the target of a final pH of 6.0 after application.
"East of the Flint Hills, especially south of the Kansas River, the subsoil tends to be more acidic," Ruiz Diaz explained. The higher target pH is there to make sure that the root zone has an adequate pH, as well as sufficient calcium and magnesium.
Soils to the west in general have more basic or high-pH subsoils that have enough calcium and magnesium to meet the crop's needs.
And remember, soils with more clay or higher organic matter content will require more lime to reach the target soil pH than sandy soils.
Material selection
Ruiz Diaz gave these additional tips for farmers:
The finer the lime particle size, the greater the surface area of the product, and thus, the faster it will react and lead to acid neutralization in your soil.

Research shows 1 pound of effective calcium carbonate (ECC) to neutralize soil acidity is effective. It can be ag lime, pelletized lime, water treatment plant sludge, fluid lime or other sources, because they are all equal in neutralizing soil acidity.

The best results come from applying and incorporating lime into the soil, so it has time to react and neutralize the acidity before planting. Once an alfalfa stand is established, you're limited to surface applications, which in general only affect the top 2 to 3 inches of soil.

Lower rates of lime application are recommended for no-till or reduced-till systems, to avoid over-liming the surface 2 to 3 inches of soil, since incorporation isn't possible. Over-liming can reduce micronutrient availability.
With the cost of seeding a stand of alfalfa and the expectation that the stand will be in production for several years of hay crops, it's worth taking the time to get the lime right. Read more in the K-State publication Soil-Test Interpretations and Fertilizer Recommendations online.
Source: Kansas State Agronomy eUpdate contributed to this article.
Subscribe to receive top agriculture news
Be informed daily with these free e-newsletters
You May Also Like
---