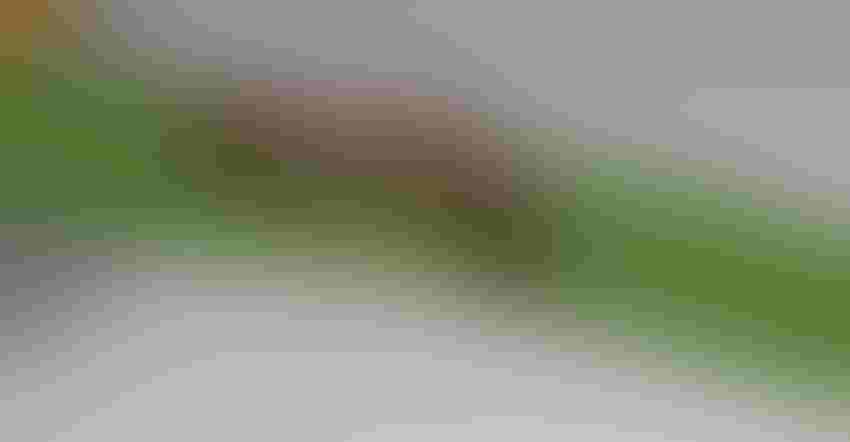 SLIMY EVIDENCE: Slugs haven't been much of a problem this season in Pennsylvania. But one thing farmers can look for is the trail of slime these critters can leave behind.
Joseph Berger, Bugwood.org
If there was one good thing about farmers delaying planting this year, it created less of a buffet for pesky slugs to feed on emerging corn and soybeans.
"Due to the colder weather and subsequent delayed planting, we have fewer sites reporting crop damage," says Liz Bosak, a Penn State Extension educator.
The Pennsylvania Slug Monitoring Project has 27 field sites in 15 counties. Fourteen Extension educators started tracking slug damage in fields starting in early spring and will continue doing so for a few more weeks — 21 days after a crop has emerged. The project will resume this fall tracking slug damage to cover crops.
Slugs favor cool, wet conditions and fields with lots of residue. No-till fields with heavy residue are especially vulnerable. They feed on corn from germination up through the V2 stage while soybeans are susceptible from germination through to V1.
This season would've created the perfect scenario for widespread severe damage as there aren't many effective ways to control slugs once they're established. But the fact that many farmers waited for better growing conditions likely prevented a lot of replants.
"The most devastating effect of slug damage occurs when slug populations are high during planting with cool, rainy weather," she says. "When seeds begin to germinate, slugs will start feeding immediately. If the plants cannot out-grow the slug damage, then the plants are completely destroyed, and the field will need to be replanted.
"During wet planting seasons, it is more likely to find fields with open seed furrows, which is like a slug superhighway, where slugs can remain cool and relatively protected while consuming crops as soon as they emerge. In 2017 many farmers replanted corn and soybean fields multiple times because of slugs. Typically, the replanted field, because of the late planting date, will have a lower yield potential."
Only one site, located in Montgomery County, has reported at least 25% damage. A lot of farmers are still finishing up with planting, though, so the threat from slugs isn't completely over with.
Search for damage
Slugs damage crops by scraping the surface of the leaves.
In corn and other small grains, they will scrape strips in the leaves, eventually shredding them. In soybeans, the slugs will scrape out craters in the cotyledons and create ragged holes on the leaves. Ragged holes can also be found in canola and alfalfa, and slugs will often leave behind slime trails.
John Tooker, Penn State field crops entomologist, says that corn that isn't completely damaged at V1 will usually recover and yield a good crop, but growers should keep an eye on soybeans.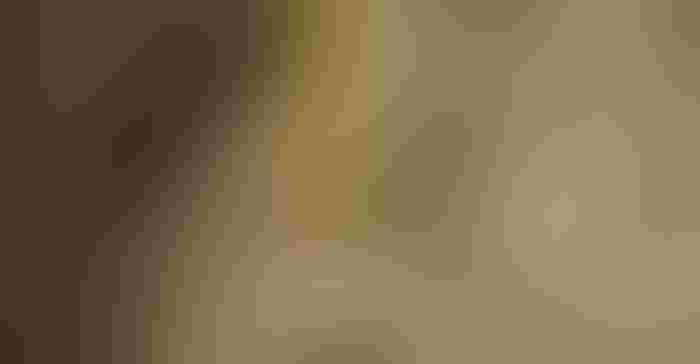 "The effect of slugs on yield is unclear, at least for corn," he says. "Intuitively, slug feeding should cause yield loss, but in corn we have struggled to find a relationship between the amount of damage a corn plant receives and its yield potential. We have found that a heavily damaged plant (e.g., 75% of the leaves are damaged) can be just as productive as a plant that is untouched by slugs. For this reason, I think slug damage is similar to hail damage as long as corn plants are alive and putting out new foliage; they are likely to be ok.
"Soybeans are different because of where the growing point is; slug feeding can more easily kill cotyledon or V1 stage plants, but more plants per acre are planted for soy so there is more tolerance of missing plants."
Few management options
According to Penn State Extension, methods of controlling slugs are often ineffective, so an integrated approach is the best way to prevent them.
Metaldehyde-based baits can be used but are often expensive and can be washed away easily. Iron phosphate pellets (Sluggo) are approved for organic use but are also expensive on a large scale.
According to Penn State Extension, some farmers have experimented with spraying crops at night with nitrogen solutions, which act as a contact poison and burn slugs. A common approach is to use a 30% urea-based nitrogen solution, mix it with an equal amount of water and apply 20 gallons per acre. This should be repeated a few nights in a row to maximize its effectiveness. 
With summerlike temperatures approaching, Bosak says the threat of widespread slug damage is likely past, for the most part.
"Depending on the weather, slugs can be observed feeding on older plants, but the damage is minimal. Warm temperatures and drier weather of June, July and August discourage slug activity in field crops," she says.
More information on the slug monitoring project can be found online.
Subscribe to receive top agriculture news
Be informed daily with these free e-newsletters
You May Also Like
---