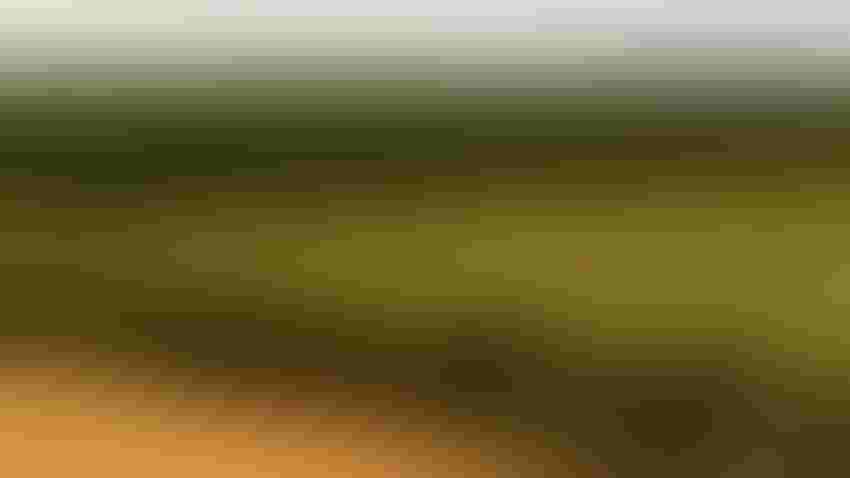 Grapes and citrus led Kern County agricultural values in 2022. Valued at over $1 billion each in gross sales, the two crops combined for about one-third of the county's $7.7 billion agricultural value.
Todd Fitchette
Gross agricultural values in Kern County, Calif., fell 7% in 2022, marking the first time since 2015 that farm output fell from one year to the next. The county's farm output topped more than $7.7 billion on a year marred by drought.
Despite a significant decline in table grape production, the gross value of all grapes produced in the county last year still managed to keep the vine crop as the single-largest by gross output at more than $1.39 billion.
Kern County citrus farmers likewise grossed over $1 billion, an elite category for commodities produced in the state.
Table, wine, and raisin grapes were harvested from over 96,000 acres of farmland in the county last year, according to the annual crop and livestock report produced by the county. Table grapes accounted for over 61% of that total, or 606,000 tons of fruit produced. Yields in the table grape varieties were off 22% from the previous year.
Wine grape varieties made up less than 25% of the total with the balance being raisins.
Citrus ranked second in overall value in the county at over $1.1 billion in gross receipts. The values reflected in these crop reports can only show gross receipts, and do not reflect net profits to farmers, according to Glenn Fankhauser, agricultural commission and sealer of weights and measures for Kern County.
Citrus production is divided across several varieties in the county. Growers there produce Navel and Valencia oranges, lemons, tangerines, and grapefruit. Navels are the largest segment of citrus production with 29,000 acres in production. This is followed closely by tangerines and tangelos at just under 28,000 bearing acres.
Of note from the citrus data was the 64% production increase in lemons last year. Growers harvested 115,600 tons of lemons from 5,380 acres. Conversely, production of Navels, Valencia's and tangerines were all down 20% to 50%.
Milk moved up two spots to No. 3 in gross value on an average milk price that was over $7 per hundredweight (cwt) higher than it was in 2021, according to the report.
Total milk production was relatively flat at over 3.5 billion pounds. Dairy farmers grossed more than $947 million, an increase of 37.5% from the previous year.
Almonds and pistachios rounded out the top 5 commodities by value, helping to push total fruit and nut values in the county to over $4.5 billion.
Almond production fell 11% to 462 million pounds of nut meat equivalents. Yields were off 7% as the wholesale price to growers fell 25% on the year. Bearing acreage was down 3% to 223,000 acres.
Other crops
Pistachios had a similar year, despite a slight increase in bearing acres. Kern ranked as the largest pistachio-producing county in the country in 2021 with 157,000 bearing acres. In 2022 growers harvested 158,000 acres of pistachios. Yields last year were off over 42% on average as growers saw their average price slip about 7% to an average of $2.22 per pound.
Crop production in 2022 was heavily impacted by drought and the lack of surface irrigation that Kern County growers receive. That, and consistently low returns to almond growers, may be the reason why almond acreage across the county declined.
Other crops of note:
Potato acreage was down 23% as yields rose 39%. Fresh-market prices were up over 100% for spring and winter crops.

About 383,000 tons of alfalfa was produced across 48,700 acres. The average grower price for alfalfa was $370 per ton.

Under 10,000 acres of cotton was grown in the county as the region's cotton growers again preferred Pima varieties. Over 27,000 bales of Pima cotton were produced across 9,100 acres for a countywide average of three bales per acre. Upland yields averaged 3.9 bales per acre.

Over 10,000 tons of whole cottonseed was produced. Cottonseed sold for an average of $344 per ton, down 28% from the previous year.
Subscribe to receive top agriculture news
Be informed daily with these free e-newsletters
You May Also Like
---