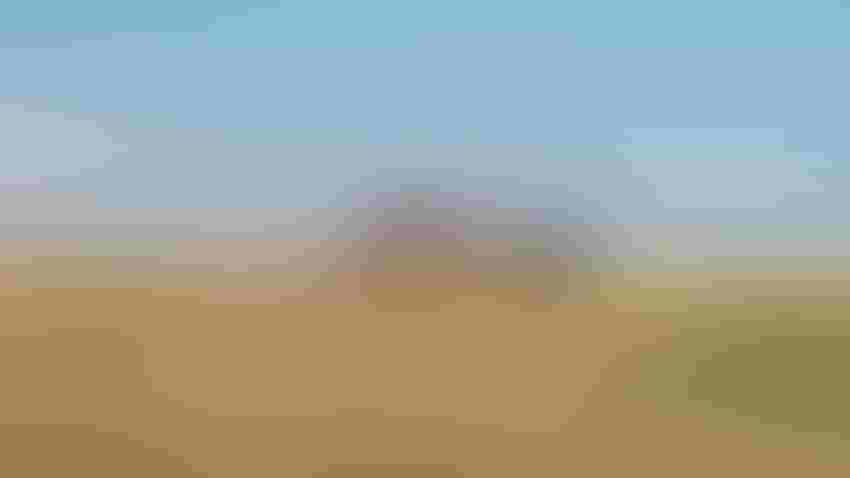 SLOW GOING: Kansas wheat farmers are racing Mother Nature to bring in what crop there is in between rainstorms this year. While the rain is welcome relief from the extreme multiyear drought, it is causing flushes of late weeds, further complicating harvest for some farms.
danahann/Getty Images
Mother Nature gives, and she takes. This is something Kansas farmers know all too well to be true. And the 2023 wheat harvest is no exception.
As farmers entered Week 4 of the Kansas wheat harvest, June 29 through July 7, Mother Nature was in a mood to finally turn on the hot and dry weather. But only for a moment. And then it was back to rainfall events, dropping 1 inch or more in spots in the southwest and southern parts of Kansas. The Kansas Mesonet reports its Garden City, Kan., station has recorded 4.66 inches of rain over the past 30 days — which has gone a long way towards temporarily easing drought concerns.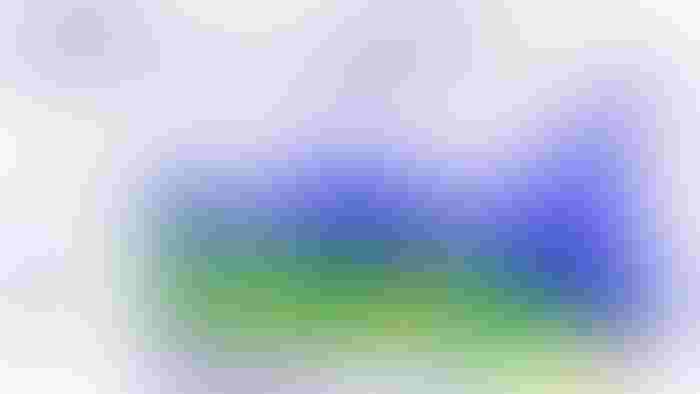 WEATHER MAP: The Kansas Mesonet's 24-hour Precipitation map for July 6 shows the rainfall totals from overnight showers across much of southern Kansas, particularly the southwest region. While this is delaying the wheat harvest in some areas, it's a welcome sight for dryland corn and other fall crops. (Map courtesy of Kansas Mesonet)
The U.S. Drought Monitor map for July 6 shows the western third of Kansas to be in the D0 to D3 drought categories — abnormal to extreme drought. That's a much-welcome change from the D4 exceptional drought status that's plagued that part of the state for a year or more.
According to the Kansas Wheat Harvest report for June 29, the harvest was moving into western Kansas, which saw more abandoned acres from the drought. According to reports from the area, those wheat acres that were able to be cut were coming in below average, but just slightly better than expected. Farmers were contending with rain as well as harvest complications from late-growing weeds in their sparse wheat fields.
Washington County
Neil Bekemeyer harvests wheat in Washington County, Kan., and across the border into Nebraska. He only started harvest June 26, and while a hailstorm June 28 didn't break his hollow-stem wheat, it did shatter some. He also reports to Kansas Wheat a moderate amount of weeds below the canopy. But he did say he was surprised at the yields from his AgriPro Bigfoot and LCS Valiant varieties, which were showing test weights of 58 and 60 pounds per bushel.
Riley County
Kansas Wheat Commissioner Nathan Larson reports delivering his Syngenta Monument wheat crop to the local elevator in Leonardville, Kan., and seeing test weights of an average 58 pounds per bushel. Overall, his crop is averaging just 30 bushels per acre this year, due to reduced tillers and more weed pressure.
"It's a disappointing year; but when you think about southwest Kansas, it's not a bad year," he told Kansas Wheat.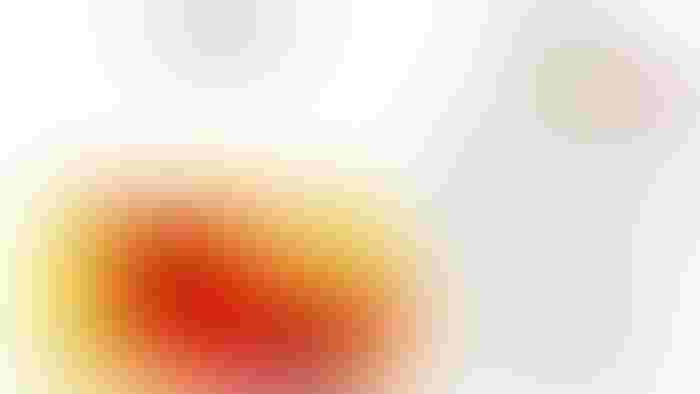 DROUGHT MAP: The U.S. Drought Monitor map, released July 6, shows some improvement in drought conditions in the southwest part of the state, but some worsening conditions in the east and southeast. The drought monitor reports continued decreases in soil moisture and groundwater in the east and southeast, which are growing short- and long-term precipitation deficits. (Map courtesy of U.S. Drought Monitor)
Central Kansas
Del Adcock of Bartlett Grain, Great Bend, Kan., reports the harvest is about 10 to 14 days behind schedule, and the facility has taken in just 20% of the wheat they expected to receive this year. About 40% of acres in the Bartlett Grain area were abandoned, he reports. Test weights were averaging 60 pounds per bushel and above, with higher-than-average protein. Yields are a wide rage, from lows of teens to highs of 50 bushels per acre. That's mostly due to thin stands, which has also meant a flush of late weeds from recent rainfall that farmers have to deal with as they cut the wheat.
Bartlett Grain typically collects grain from six counties, and Adcock says he expects to receive about half of the wheat they would in an average year. Bartlett Grain typically ships wheat to its core business in Mexico, reports Kansas Wheat, as well as its company-owned mills in Coffeyville, Kan., and North Carolina.
Barton County
Dean Stoskopf reports that in northern Barton County, Kan., about 90% of fields were abandoned due to extreme drought conditions. Some of his fields, he told Kansas Wheat, went a year without an inch, and some even a half-inch, of moisture. The majority of the county just finally moved out of the D4 drought status due to rains in June, but more rain is needed.
Stoskopf says he abandoned 80% of his planted wheat. He says the first field he did cut of his remaining 200 acres came in just above the crop insurance estimate at 23 bushels per acre, with an excellent test weight of 60 pounds per bushel and 12.8% protein. The only surviving variety on his place is PlainsGold Whistler, which is a late-maturing variety that really benefited from the June moisture.
Haskell County
Kendall Poland, of the Sublette Co-op in Haskell County, Kan., reported July 6 that harvest in the far west part of the state really got started with hot weather around the July 4 holiday. Just one farmer was able to get into the field after the bout of recent rains, and with more rain in the forecast he expects wheat harvest to extend further into July than usual. Almost 95% of dryland wheat acres in the area were abandoned, he reports.
The very welcome rain brought hail with it, though, that damaged corn and cotton acres in the region. Still, for an area that was deep into extreme drought conditions, the moisture was welcome.
The regular 2023 Kansas Wheat Harvest Reports are a collaboration of the Kansas Wheat Commission, Kansas Association of Wheat Growers, Kansas Grain and Feed Association, and the Kansas Cooperative Council. Read more online at kswheat.com, or follow along with Kansas Wheat on Facebook, Instagram and Twitter at @kansaswheat.
Kansas Wheat contributed to this article.
Subscribe to receive top agriculture news
Be informed daily with these free e-newsletters
You May Also Like
---