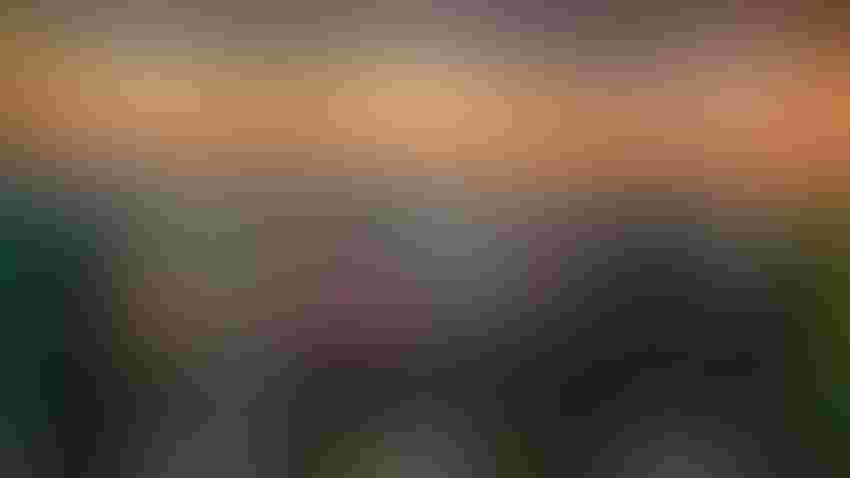 MEDICAID ROUNDTABLE: Kansas Gov. Laura Kelly (center, in purple jacket) hosted a Healthy Workers, Healthy Economy tour roundtable with a bipartisan group of Kansas agriculture leaders Nov. 8, in Manhattan, Kan.
Courtesy of Kansas Governor's Office
Kansas Gov. Laura Kelly hosted a Healthy Workers, Healthy Economy tour roundtable Nov. 8 in Manhattan focused on how expanding Medicaid expansion would benefit the Kansas agriculture industry. Farmers, ranchers, and legislators joined to share health care issues facing the ag industry — including long wait times and a lack of mental health resources — and discussed how giving thousands more working Kansans access to health insurance could address these challenges. 
"Agriculture is the backbone of the Kansas economy, yet our farmers and ranchers often face unnecessary obstacles to accessing essential care," Kelly said. "Expanding Medicaid would protect rural hospitals and lower healthcare costs for everyone — including ag businesses — so our agriculture industry and economy can continue to flourish."  
According to the governor's office:
The Kansas agriculture industry has the fourth-highest percentage of workers who would potentially be eligible for Medicaid if it were expanded. 

Farmers are more at risk for suicide than any other type of worker in Kansas, and they need hospitals and other mental health care providers to remain open. 
"Access to care in rural areas is crucial to the health and wellbeing of Kansas farmers and ranchers," said Matt Splitter, board member of Kansas Corn. "While they're working hard to propel our economy, surrounding hospitals are struggling to keep their doors open, making access to crucial mental and physical care difficult for rural communities. Medicaid expansion would give more Kansas farmers and ranchers health insurance while supporting rural hospitals so they can get health care in their own communities." 
Roundtable participants, who are pictured above with Kelly (center, purple jacket) included: 
State Rep. Mike Dodson, R-Manhattan 

State Rep. Kenny Titus, R-Manhattan 

Matt Splitter, board member, Kansas Corn

Thad Geiger, chair, Kansas Board of Agriculture 

Nick Levendofsky, executive director, Kansas Farmers Union 

Chrysanne Grund, project director, Greeley County Health Services 

Scott Thellman, member, Kansas Board of Agriculture and former president, Kansas Specialty Crop Association

Erin Petersilie, health plan director, Kansas Farm Bureau 

Andrea de Jesus, Owner, A&H Farm and president of the Downtown Farmers Market of Manhattan 
Kansans can call their state legislators and share their thoughts on Medicaid expansion at 800-432-3924.
Irrigation efficiency cost-share assistance available
Kansas Corn leaders encourage farmers to apply for new cost share assistance and incentive payments now available to help with implementing irrigation efficiency technology. The program is administered through the Kansas Department of Agriculture Division of Conservation, via conservation districts throughout the state.
Kansas Corn CEO Josh Roe says the Kansas Corn Growers Association and other ag groups worked to secure this funding through the Kansas Water Plan in the 2023 legislative session.
"This is a meaningful investment, making about $550,000 available to help growers adopt irrigation technology. It's great to see this funding come to fruition to help our growers implement irrigation technology that can have a real impact for water conservation.," Roe says. "Our growers continually strive to improve their practices to grow more with less, and this program will help us reach that goal."
According to KDA, this initiative will provide cost-share assistance to landowners for automated mobile drip irrigation systems, autonomous pivot systems, water meter monitoring software subscriptions, bubbler nozzle packages, and remote monitoring systems (soil moisture probes included as part of system).
Eligible projects must be located within Kansas Groundwater Management Districts 1 through 5. Applications are currently being accepted, and projects will be considered for approval until all funds have been allocated. Equipment purchases and subscriptions made before application approval by KDA DOC are not eligible for this initiative.
Applications for this irrigation technology cost share funding must be made through local conservation districts. For application assistance and details about funding eligibility, along with more information concerning other available services, please contact your local conservation district office, which you can find at agriculture.ks.gov/conservationdistricts.
KSU study looks at feed mill decontamination methods
Kansas State University swine researchers have been studying mitigation efforts that would stop African swine fever from entering the U.S. via feed ingredients. They'll present their findings Thursday at the K-State Swine Day in Manhattan.
While it's more likely that ASF would enter the U.S. in the animals themselves, there's also a concern that the devastating virus could enter on contaminated feedstocks. And once contaminated feed enters a feed mill, the virus can persist on equipment, contaminating multiple batches of feed.
The researchers found that three methods of cleaning, combined with other biosecurity measures, can reduce the risk of virus spread. They include:
flushes, which include using batches of feed not intended for consumption, with or without liquid treatment 

pelleting feed with a conditioning temperature of 180 degrees F

physical decontamination of equipment, including power washing and various disinfecting strategies 
To learn more, register to attend KSU's Swine Day at asi.k-state.edu/events/swine-day.
Subscribe to receive top agriculture news
Be informed daily with these free e-newsletters
You May Also Like
---