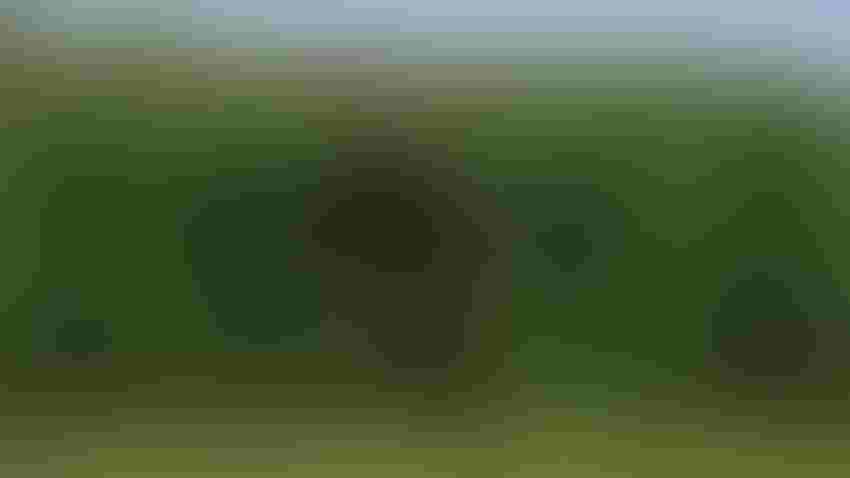 DRONE TECH: Kansas State University is teaming with partners in Israel to explore ways to employ precision agriculture tools — such as drones and more — to enhance nitrogen use in wheat. Raj Khosla, head of the university's Department of Agronomy, said he will draw upon two decades of experience working with corn to help inform the study.
Courtesy of K-State Research and Extension News Service
by Pat Melgares
Kansas State University researchers have received funding that will pair them with Israeli scientists on a project that will use precision agriculture tools to solve what one official calls a "nitrogen conundrum" in wheat.
Raj Khosla, head of K-State's Department of Agronomy, said K-State and partners at the Hebrew University of Jerusalem were awarded $310,000 from the Binational Agriculture Research and Development Foundation (BARD), to explore ways to enhance nitrogen use in wheat. Khosla said this funding is in addition to $310,000 funding provided by BARD for a research project focused on smart sampling.
"It's a priority for farmers in Kansas that they want to increase yield in wheat, or any other crop," Khosla said. "But wheat is tricky. The moment you start working on yield alone, it may impact the protein content of wheat if not supplemented with balanced nutrition, particularly nitrogen."
Nitrogen application conundrum
Khosla said applying nitrogen often creates a conundrum for farmers.
"If you apply too much nitrogen, wheat may lodge [fall toward the ground]. If you apply too little, you don't have enough protein. There couldn't be a better example of the need for precision tools than this."
"Our team will focus on co-creating spatiotemporal techniques for precision nitrogen management that accounts for both macro-scale [soil] and micro-scale [crop] variability, together with weather parameters," he said.
Precision technology
Precision agriculture technologies include such innovations as equipment guidance and automatic steering; yield monitoring; remote sensing; in-field electronic sensors; section and row control on planters, sprayers and fertilizer applicators; and spatial data management systems.
Khosla said the research team will benefit from his 20-plus years of experience using precision agriculture tools in studies with corn.
"We said to ourselves, 'We don't want to go through that same 20-year discovery process in wheat,'" he said. "We are taking what we've learned from precision corn management and going full speed on a three-year project. Our focus is on wheat [in the U.S. and Israel], using the best geospatial tools available to us today, in order to address that nitrogen conundrum."
Joint work
BARD was established in 1977 to support collaborative agricultural research in areas of mutual interest to Israeli and U.S. scientists. Since that time, the organization estimates it has provided $315 million in competitive research funds. K-State President Richard Linton serves on its board of directors.
The joint project between K-State and the Hebrew University of Jerusalem is expected to launch in early 2024. In addition to Khosla, the principal investigator on the project is Ittai Herrmann, senior lecturer and assistant professor in the Plant Sensing Laboratory at the Hebrew University of Jerusalem.
Additional collaborating investigators include K-State agronomy department members Jeffrey Siegfried and Dipankar Mandal, and Roi Ben-David of the Institute of Plant Science at the Volcani Center in Israel.
"This is good for Kansas farmers, because the brightest young minds are coming together from two nations for a highly innovative, science-based, decision-making process on both sides to make wheat more productive, more nitrogen use-efficient — and doing all of that while being good to the environment," Khosla said.
Melgares is a writer for KSRE News Service.
Source: Kansas State Research and Extension News Service
Subscribe to receive top agriculture news
Be informed daily with these free e-newsletters
You May Also Like
---