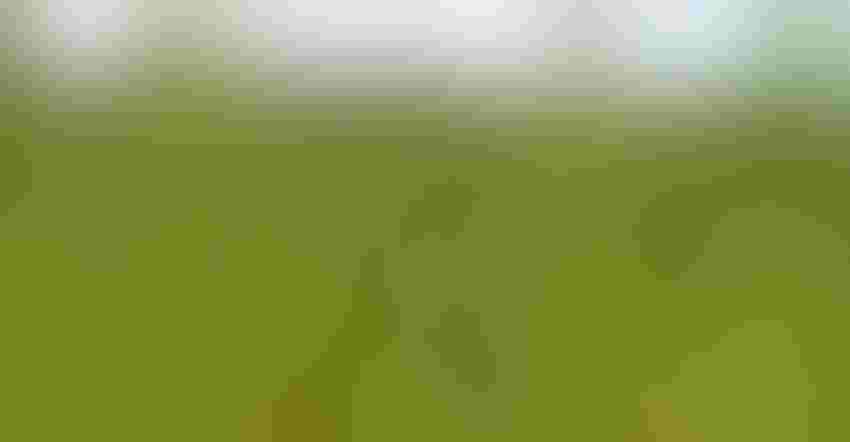 There's been a lot of talk about the return of hemp farming for farmers across the nation. Up until a few years ago, other than special authorizations for hemp production in Kentucky and North Dakota, hemp production was greatly limited by federal law.
Since the last farm bill, however, states have been authorized to conduct research plots under strict university-sponsored guidelines. But since recreational marijuana won legalization in a handful of states in recent times, hemp farming, though prohibited by federal law, began to stoke the interest of mainstream farmers who were looking to cash in on the promising crop.
Provided President Trump signs the newly passed Farm Bill adopted by both houses of Congress last week (if he hasn't already), hemp farming will soon be legal in all states provided state rules allow for commercial hemp production, and Texas is no exception.
Texas Agriculture Commissioner Sid Miller, who says he opposes the legalization of recreational marijuana, said last week he is onboard with commercial hemp farming in the Lone Star State. He told reporters last week that Texas farmers could use the revenue hemp farming would generate to offset on-going trade issues, higher input costs and low consumer crop prices.
No high on hemp
"You can't get high on hemp even if you smoked an entire bale of it," Miller said.
Indeed, even in conservative Texas, state legislators and officials are coming to terms with what many farmers have been saying for years, namely, hemp is not marijuana. Both plants come from the same species, Cannabis sativa, and both contain the psychoactive ingredient known as tetrahydrocannabinol, or THC, but in vastly different amounts. While recreational marijuana users look for marijuana with a high content of THC, virtually none of them would waste their time smoking or using hemp for the purpose of getting high because it has an extremely low THC content level.
Another difference in the two strains is that hemp contains a much higher level of cannabidiol, or CBD, a cannabis compound that has significant medical benefits but does not make people feel stoned. This is significant because CBD research indicates the medical benefits of the oil are widely varied and may well provide an entire new family of medicines, alternatives to more dangerous medications currently being prescribed by doctors.
But for farmers, the greatest benefit to growing hemp as a crop is its commercial use. It has been used for paper and textiles for thousands of years. In modern times it is also used in fiberboard, netting, canvas, carpets, clothes, shoes, bags, in concrete, as insulation for the home, and also as mulch and as a chemical absorbent. And it doesn't stop there. Hemp is used in a growing number of commercial products. The hemp nut and oil, for example, are used in making bread, granola and other cereals, in milk and dairy products, as protein powder, fuel, lubricants, ink, paint, and cosmetics – just a few of the other commercial applications for hemp.
As surprising as it may seem, the U.S. is the largest user of hemp products and their derivatives, and the largest importer of hemp worldwide. By making hemp a legal crop for U.S. farmers, the doors are thrown open wide for farmers to compete in the global hemp marketplace. But by simply providing the lion's share of hemp for domestic use would be a major plus for U.S. farmers.
The advantages of growing hemp as a crop are many as well. It is an excellent weed-resistant crop. Technically, hemp, as well as marijuana, has often been called a weed. But the dense growth of a field of hemp, a very hearty plant, all but eliminates trouble from other types of weeds, and it is extremely drought resistant.
Ready to grow
Assuming President Trump signs the new Farm Bill as expected (he has voiced support for the bill passed by Congress), does this mean the prohibition on hemp farming is over? Perhaps. Bu not so fast. While the legislation clears the way for growing hemp, the control of hemp will be passing from the Department of Justice to the U.S. Department of Agriculture, which will be charged with writing the rules governing its commercial growth. While that should not be a major roadblock, there remains the question of just how long that will take.
If a new spending bill is not approved by Congress before the holiday break on Dec. 21, 2018, President Trump has threatened to shut down many components of the government, and this would include the USDA, so until the new year arrives, it would be difficult to speculate on rule-making deadlines.
There is the added problem of whether CBD, a growing revenue source for commercial hemp growers (and one that can also be extracted from marijuana), will be included with hemp as a deregulated substance under terms of the new farm bill. As of this writing, the U.S. Drug Enforcement Administration (DEA) has failed to offer an opinion on the subject other than to say it is unclear whether CBD will be declassified from its current Schedule 1 drug status as a controlled substance.
The DEA controls the scheduling of substances but has not said how it will respond to the new bill. But an earlier report indicated that as long as a CBD product is intended for human consumption, it will probably remain classified as a Schedule 1 drug until further notice. That notice may be coming sooner than later with lawmakers and the White House jointly pushing the issue forward, but as of now, questions remain.
Subscribe to receive top agriculture news
Be informed daily with these free e-newsletters
You May Also Like
---