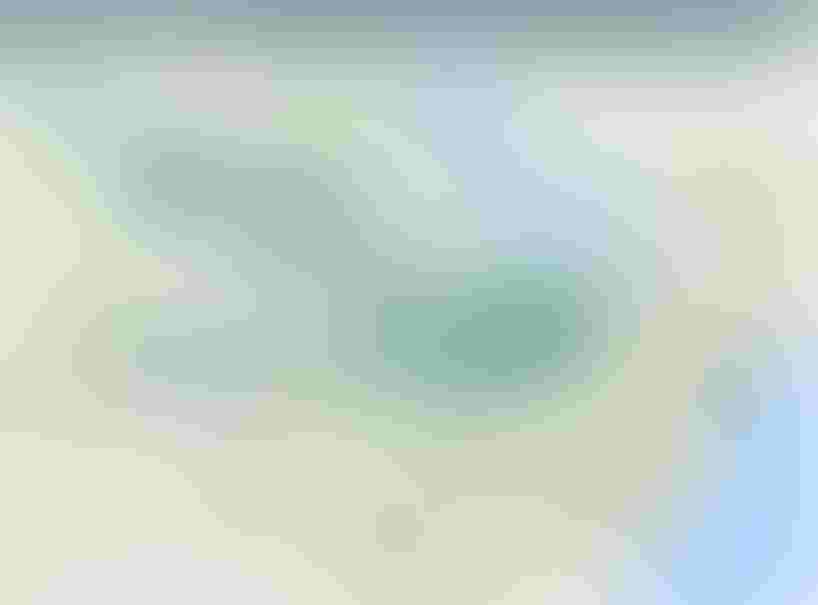 A skyrocketing Minneapolis wheat market isn't a fluke. Growers reporting Feedback From The Field have sounded warnings from Montana to Minnesota all year. Their latest reports before Independence Day were bleak. And it's not just spring wheat that's suffering.
"Spring wheat is too late for rain," lamented a grower from central North Dakota. "Going to bale it for hay next week. " Other row crops need rain this week to avoid a similar fate, he said.
Another North Dakota farmer's spring wheat is already baled for hay.
"Very dry and going to get hot next 2 weeks,' the producer commented. "Beans and corn trying to hang on -- not good."
Other growers in central South Dakota echoed those concerns. But there were a few bright spots, including a farmer near Sioux Falls who rated corn and soybeans excellent.
Overall, however, those reporting Feedback last week said their corn and soybeans deteriorated. Problems were noted from Central Illinois through Great Lakes, where fields got off to a slow start from cold dry weather.
"Northern Indiana is not getting rain," said a producer there. "It comes across that lake and it goes away. Crops are showing it. Irrigation can't keep up."
Further south, at least, fields appeared sale.  In southern Kentucky the outlook was upbeat.
"Wheat yields were mostly average with a few fields excellent," was the report, with excellent ratings for corn and soybeans. "Early planted corn is in pollen shed. Full season beans are beginning to bloom and double crop just emerging.
Click this Feedback From The Field link to rate crops in your area. We'll update reports with the interactive map below that lets you see what other growers are saying around the country. Click the box in the upper left-hand corner to bring up the weekly index; scroll down to see the most current week.
Follow season progress by clicking on the links below.
Feedback from the field - April 24, 2017 - Growers report slow start in northwest Corn Belt.
Feedback from the Field - April 28, 2017 - 'Baby it's cold outside' isn't the song farmers want to hear.
Feedback from the Field - May 8, 2017 - Emergence sputters as planting slows
Feedback from the Field - May 12, 2017 - Farms make progress but weather still an issue
Feedback from the Field - May 17, 2017 - Growers wary of this week's new storms
Feedback from the Field - May 19, 2017 - Farmers face cold, wet end to May
Feedback from the Field - May 23, 2017 - Planting proceeds, questions remain
Feedback from the Field - May 26, 2017 - Some growers wonder if it will ever stop raining
Feedback from the Field - June 5, 2017 - Emerging drought threatens spring wheat crop
Feedback from the Field - June 7, 2017 - Progress, problems noted in early growing season
Feedback from the Field - June 12, 2017 - Conditions turned hot and dry last week
Feedback from the Field - June 19, 2017 - Rains improve conditions, but challenges remain
Feedback from the Field - June 26, 2017 - Crops improve but remain below average in year of extremes
Subscribe to receive top agriculture news
Be informed daily with these free e-newsletters
You May Also Like
---