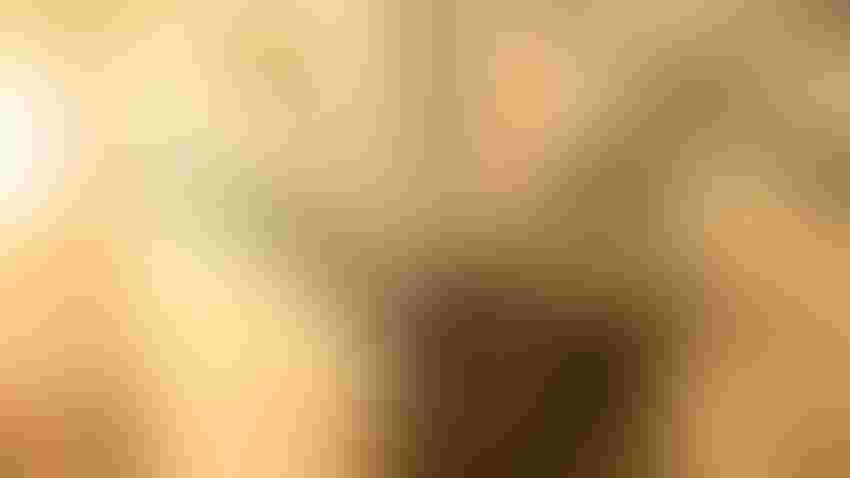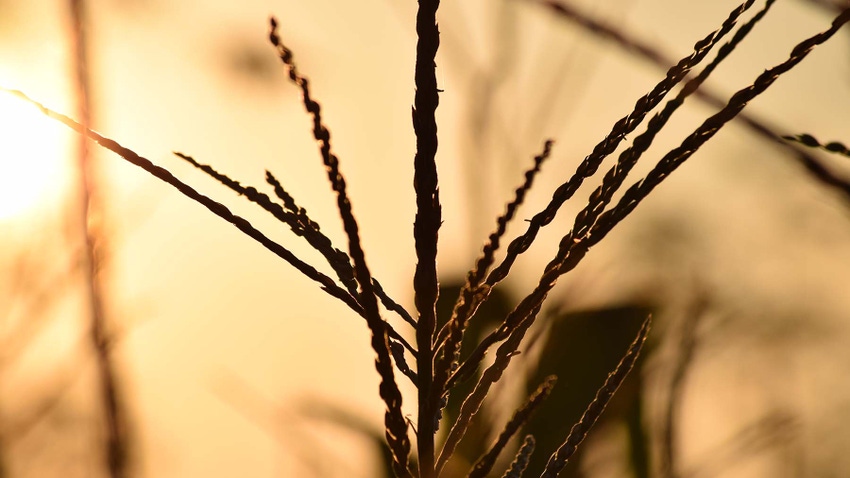 Author's note: How are you and your farm holding up in the heat? Share your crop insights with Farm Futures' Feedback from the Field series. Just click this link to take the survey and share updates about your farm's spring progress. I review and upload results daily to the FFTF Google MyMap, so farmers can see others' responses from across the country – or even across the county!
It's peak reproductive season for corn and soybean crops across the Heartland. Recent showers, albeit spotty, and moderate temperatures have helped hold off further heat damage to the young crops, though it has caused a faster acceleration of crop development in recent weeks.
With nearly three-quarters of corn crops already silking, this week's heat wave is less likely to disrupt corn yields at this point in the year, though kernel quality remains another story. I've had several Feedback from the Field respondents report woeful subsoil moisture levels that could limit the resources the crop requires at this point in the growing season to ensure full kernel development across the entire cob.
Those fears are warranted, especially with such variable rainfall up to this point in the summer. USDA reported topsoil moisture conditions as 57% adequate to surplus through the week ending July 27. It was a five-point decrease from the prior week but was also 5% better than the same time a year ago.
Similarly, subsoil moisture conditions were 55% adequate to surplus through Sunday, drifting 2% lower on the week but still 4% higher than the year prior. That tells us that it is still dry, and that soybean pod development may face more heat and moisture availability challenges than its corn counterpart as peak pod activity heats up over the next week.
Peak pod development is likely to occur over the next couple weeks, with 35% of the country's soybean crops setting pods as of Sunday. If last week's rapid corn silking progress (+21%) was an indicator of fast plant reproductive rates this year, over half of 2023 U.S. soybeans could be setting pods by this time next week.
Once again, the topsoil and subsoil moisture reserves will be closely watched for pod development over the next couple weeks. The soil moisture – or lack thereof in some places – will likely play a significant role for soybean yields this coming week, with dry skies meaning that developing soybean crops will be more reliant on soil moisture for pod development this year.
From the fields
While much of this sentiment is already playing out in the markets, our Feedback from the Field respondents are providing the most relevant insights about these weather impacts on developing crops. Here are some of their insights from the past couple weeks, as sorted out by region.
Ohio River Valley
This region has proved to be a bit of a garden spot this year, despite some recent heat and dryness. "I have had normal rainfall of 4" per month and cooler temperatures, however, this week will get into the 90's for 4 days straight and may affect grain fill," a Southern Indiana grower shared regarding excellent rated corn crops. "Still debating whether to apply corn fungicide or not."
"[The soybean] crop has just filled the 30" rows, applied 2 quarts of glyphosate and an insecticide at R3," the grower shared.
Further south on the Kentucky and Tennessee border, one grower reported good corn and soybean conditions, but noted that heat stress is beginning to take a toll on corn. "Heat stress and lack of moisture in June shorten plant and ear height," the farmer shared. Pollen shed was fair. Ears are filled good but not to tip."
"Soybeans doing better, especially with timely rainfall now."
Last week, there was a little more concern with the heat and lack of rainfall for soybean growers in the region, where double crop soybeans following soft red winter wheat harvests are more common. "We will need later rains to finish this crop out, double crops will need September and October rains to finish them out."
The soft red winter wheat harvest has wrapped up in the region, with multiple growers reporting excellent harvest conditions and lucrative yield prospects.
"Did well most made in that 95-100 bu/ac, had one farm with some weather issues that did not do as well but in that 75-80 bu/ac range. All in all, an above average crop," shared a Central Kentucky producer.
"Excellent yields and high test weight," reported a grower further south in Kentucky.
Upper Midwest
Across Northern Illinois, Wisconsin, and Minnesota, growers are benefiting from rains on Wednesday, but most have been holding their breath for moisture throughout the entire growing season. "Very dry early, but better now," a Northern Illinois grower said regarding the corn crop. "But we will need rain later. Soybeans will need August rains."
Further north over the border in Wisconsin, dry weather has hit the southern portion of the state especially hard. "We need rain bad," worried a corn, soybean, and wheat grower just west of Madison. "We have not had over two tenths in a shower since planting, less than one inch in total," the grower shared after rating local corn and soybean crops in poor condition.
Up around the Twin Cities in Minnesota, crops were under extreme heat stress prior to the past week's rains. "Corn is very short, at least half won't make ears," projected a Central Minnesota grower. "We've had less than 1.5 inches of rain since planting."
"Soybeans are holding on better than corn, but most are under a foot tall."
"The corn looks more like pineapples," another grower east of the Twin Cities shared last week. "I saw some sweet corn the other day with ears poorly pollinated. I'm afraid field corn will be the same."
Of the soybean crop, the farmer shared that "leaves are turning over and plants are shrinking."
"There is lots of variability in the field. Tough year. Crops appear dead – they aren't green anymore."
Eastern Plains
Dry weather has been the most severe in Western Iowa and Eastern Nebraska over the past year, though some relief in the past several weeks has helped. Missouri has also endured severe heat this summer.
The Western Iowa grower noted of the fair corn crop – "with the lack of rain and hot weather this week, I have a feeling our corn will pollinate very poorly. There is no subsoil moisture for reserves."
The farmer also lamented that this week's heat spell will take a toll on soybean crops, which were only rated in fair condition as of Monday. "Horrible time for pod fill on earlier planted soybeans."
The fears only intensify as you go further south into Missouri. "We are ten inches below normal this year [for rainfall]. We finished last year 18 inches below normal," worried a corn, soybean, and wheat grower.
Pastures are also in poor condition, which has led to the most significant culling of the cattle herd on record, with the herd size shrinking to the smallest volume since recordkeeping began in 1952, according to USDA data published late last week. "Grass didn't get a good start this year," the Missouri farmer shared. "We are way short. Some cattle are being culled."
Northern Plains
The Spring Wheat Tour is currently underway across North Dakota, which will be closely watched as dry weather has persisted across the region in recent weeks.
"Soybeans are really short," shared a soybean, sunflower, and spring wheat grower on the Minnesota-Canada border. "Not enough timely rain."
"Early seeded spring wheat crops looks good. Late seeded is going to be half a crop," the farmer reported of fair rated spring wheat fields. "The wheat crop started out great, but every day the crop is fighting to survive," echoed another Minnesota spring wheat producer further south.
Further north in Central Saskatchewan, dry weather is fueling poor spring wheat growing conditions (in addition to summer wildfires). "As of [last Wednesday], I expect my spring wheat yield to be 50-60% of normal," shared a local farmer. "[It's] very dry."
Weather Outlook
Highs are going to top out over the 100-degree benchmark across the Plains and into the Eastern Corn Belt, with highs reaching the 90s elsewhere in the Heartland over the next several days. That is not ideal for growing degree days and increases the risk of heat stress to reproducing crops.
But it's not all doom and gloom! Showers in the High Plains and Upper Midwest today could help to mitigate some of the heat stress concerns, as markets suggested during the Tuesday and Wednesday trading sessions.             
Extended forecasts are trending slightly cooler for the first week of August, though by midweek to late week next week, hot temperatures are likely to be back on the table. The silver lining there is that the lowest chances for high temps are located in areas that have corn and soybean crops that are likely going to be among the last in the nation to pollinate and have enjoyed recent rains, so even though it will be hot, it may not be completely devastating.
Plus, precipitation outlooks are returning to normal patterns during that time for much of the Heartland. Rainfall typically trends lower this time of year and as I pointed out yesterday, soil moisture levels in the Heartland are not as low as this time last year.
But the lower seasonal shift in rainfall makes yield forecasting much more difficult this time of year. Chances for moisture during the second half of next week are greatest in the Western U.S. and High Plains, which could help to mitigate further drought damage in that region.
Subscribe to receive top agriculture news
Be informed daily with these free e-newsletters
You May Also Like
---