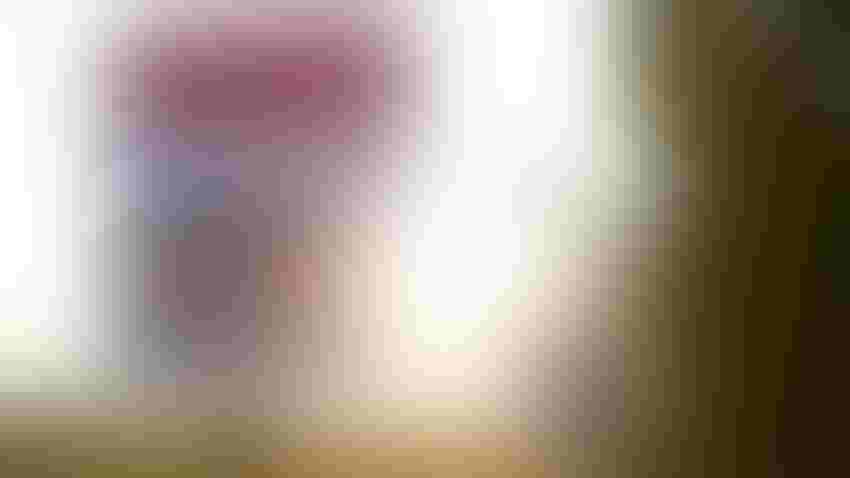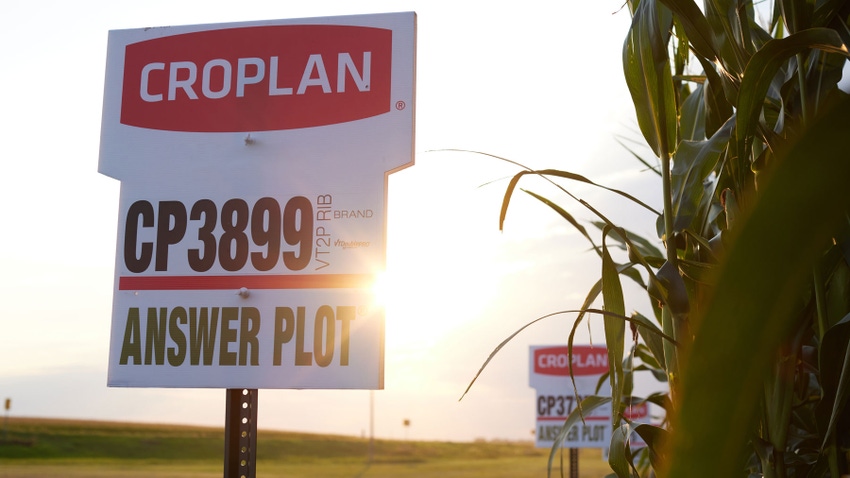 The seed marketing business has always been competitive, but in the past five years, the pressure has risen as major companies turn their attention to the seed business. What does that mean for established brands that don't hold "top tier" recognition? Croplan Seed is a good example. The brand, owned by Winfield United, is sold exclusively through cooperative retail channels, which also carry other major seed brands.
"Our marketing area is truly national," says Jeff Hartz, Croplan marketing. "That reach does create challenges in terms of product lineup and making sure we've got the right technology and genetics all those customers require."
While the footprint is national, the biggest share of business comes from the Northern Plains with the Dakotas, Minnesota and Wisconsin providing the bulk of the business. "We also have a lot of loyalty as you go east into Indiana and Ohio," Hartz adds.
For many, Croplan may be seen as a second-choice seed when in the dealership, but Hartz shares that the genetic choices in the brand match those of other players. "We've got a larger company, and working with Winfield, we can leverage to be a true Consumer Reports kind of brand," Hartz explains. "We're not beholden to any one germplasm line or any one trait provider."
He says the company is in a position to work with service providers in a different way than a smaller regional seed brand might. That provides access to products that are truly unique. "We feel like we're on the cutting edge of what's happening out there," he explains. "We're offering SmartStax Pro and Trecepta corn hybrids in 2024. They were a key part of our early releases last November. We'll have these in the marketplace this year."
SmartStax Pro is Bayer's RNA-interference-based corn rootworm technology, a totally new mode of action for the market and in limited supply for the 2023 crop year.
What sets brand apart
Hartz admits that in his marketing job for Croplan, there's a challenge. The brand does not have a dedicated seed sales force; instead, it relies on those cooperative retailers to share the story of the technology and germplasm offered.
"We do become sort of secondary," he says. "But we have a significant order bank and significant sales volume that comes through this brand. We haven't spent much time marketing it."
Cooperative seed salespeople have a range of brands they market, along with Croplan, and they're also responsible for marketing crop protection products, fertilizer and more. But Hartz is working to change that.
He explains that for corn, the higher-end traits are typically tied with the germplasm from the same supplier, which can force seed brands and growers to choose offerings from one technology pool. Soybeans have more flexibility given a wider range of trait and genetic suppliers in the market. But Hartz notes that Croplan has one advantage others lack — the Answer Plot.
"We have the Answer Plot system where we can test and get a more objective third-party view of those products and how they perform," he says. "And very seldom do they perform exactly like the provider suggests they will. We're all learning as it comes to market."
That 20-plus year database of research includes how germplasm performs, and how fungicides, insecticides and herbicides interact with crops. It's information a farmer can use to determine the best hybrid for the farm.
Hartz points to Answer Plot response scores that go beyond single-practice evaluation of a hybrid. Instead of looking at a single practice, such as plant population, the company also evaluates how specific hybrids respond to nitrogen. The plot data can also reveal how a specific hybrid responds to fungicide use.
"It's not just the response to fungicide but the response to the timing of application. And we're seeing dramatic differences between the timing," he says.
What the plots have shown is that some hybrids put yield on early, and if the fungicide application is timed earlier, there's a better yield response.
"We've actually started to look at cross-referencing all of those data points and finding the combination of population, nitrogen use, fungicide use and application timing to determine the best [return-on-investment] perspective for every hybrid," he says.
Adding zinc
And when buying seed corn, Hartz says Croplan offers one feature, at no extra charge, that's just gaining traction for the rest of the market.
"Right now, Croplan corn seed is the only one on the market that comes standard with zinc on the seed in the bag," he says. "We've had zinc on our seed for years, and now all of a sudden that's what other companies are starting to treat with."
Zinc plays a role in chlorophyll production, which can impact leaf size and early ear development in corn plants. It's gaining interest as a key micronutrient for corn success.
Retail opportunity
Hartz says only about 30% of seed sold in the United States today goes through a retail business "But I think we're entering into an age where the information around these decisions are where retail will be a lot stronger force in selling seed," he says. "It's because of all the decisions bundled into the seed purchase now. And the retailer, if they're smart, they're going to have a perspective on all those other decisions from crop nutrition to the herbicide decision to the fungicide decision."
Hartz knows he's got some challenges ahead. How the retail side of the seed business changes will be worth watching in the next few seasons. Interested in learning more about Croplan? Visit croplan.com.
Subscribe to receive top agriculture news
Be informed daily with these free e-newsletters
You May Also Like
---