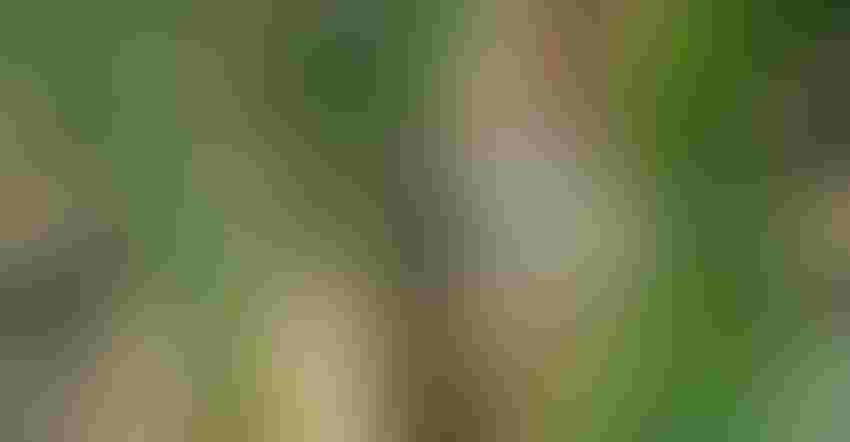 DIG AND SEE: If you don't want to carry a long-handled shovel to scout fields, a small shovel-and-knife combination tool will work. Notice the platy structure of the soil here, indicating surface soil compaction.
Tom J. Bechman
The shovel should still hold a place of primary importance on your farm. One of its main jobs should be to evaluate soil health, and one big measure of soil health is soil structure. 
Soil structure refers to the grouping of soil particles, including sand, silt, clay and organic matter, into porous compounds. These are called aggregates. Soil structure also refers to the arrangement of these aggregates separated by pores and cracks.
Soil compaction occurs when soil particles are pressed together, reducing pore space between them. It is a response to pressure, defined as weight per unit area, exerted by field machinery. Soil compaction is typically found in the subsurface, especially at points where shanks and other steel implements have historically contacted the soil. This is known as the "plow layer."
Soil compaction can also be found on the soil surface as crusting. You can see sidewall compaction of the seed slot during planting. The risk for soil compaction is greatest when soils are wet. 
Symptoms of soil compaction include reduced water infiltration, standing water and drainage problems, increased runoff and erosion, and fewer roots deeper in the soil profile. Soil compaction restricts rooting, which in turn reduces water and nutrient uptake by plants. 
With fewer and smaller pores, the soil becomes waterlogged, which also decreases the soil temperature. Lower soil temperatures affect biological activity of soil organisms and slow decomposition of crop residue and soil organic matter. 
Organic matter is an important component of soil structure, and the more the better. Organic matter is impacted negatively by tillage, rotations of low residue crops and periods of fallow. Lower levels of organic matter affect water infiltration and biological activity. This is detrimental to soil aggregation, which is important for oxygenation of the soil and the ability of plant roots to easily travel through the soil profile.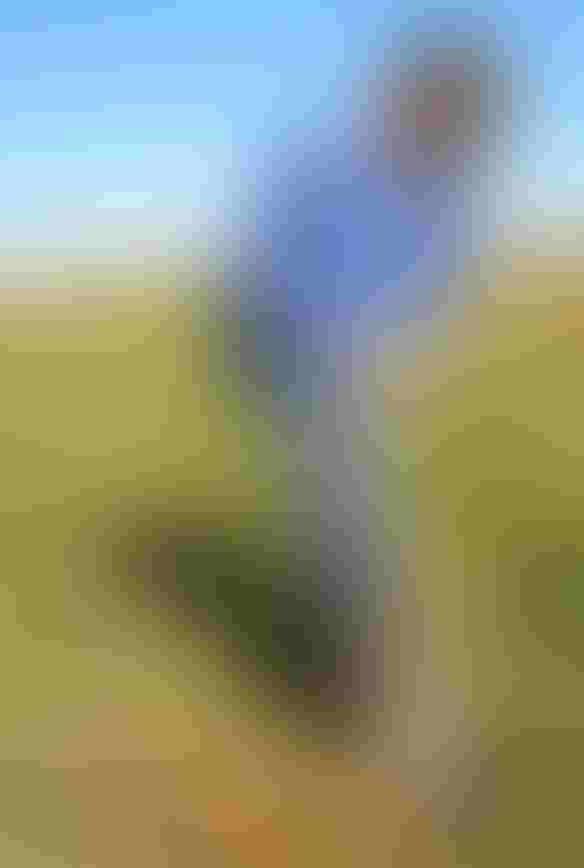 How do you know if you have good soil structure? Dig up a cubic foot of soil — 12 inches wide by 12 inches long by 12 inches deep. Get down on your hands and knees and really look. Does your soil break apart easily? Is it blocky in structure? Do you see soil peds or blocks? How many worm holes or castings do you see? Do you see other biological activity, insects or the presence of mycorrhizae? These are all components of good soil structure and a healthy soil for plants to thrive.
Also look for platy or compacted soil structure below the surface. Platy structure runs horizontally in the soil profile and breaks apart into plates when pressed together between your fingers. Probing the exposed soil profile with a knife every 2 inches can show differences in penetration and soil structure. 
Repeat the whole process by digging another cubic foot of soil in a fencerow or other non-trafficked area. That gives a representation of what a "natural" site feels like compared to in-field conditions. 
Harrison is a district conservationist with the Natural Resources Conservation Service.
Subscribe to receive top agriculture news
Be informed daily with these free e-newsletters
You May Also Like
---