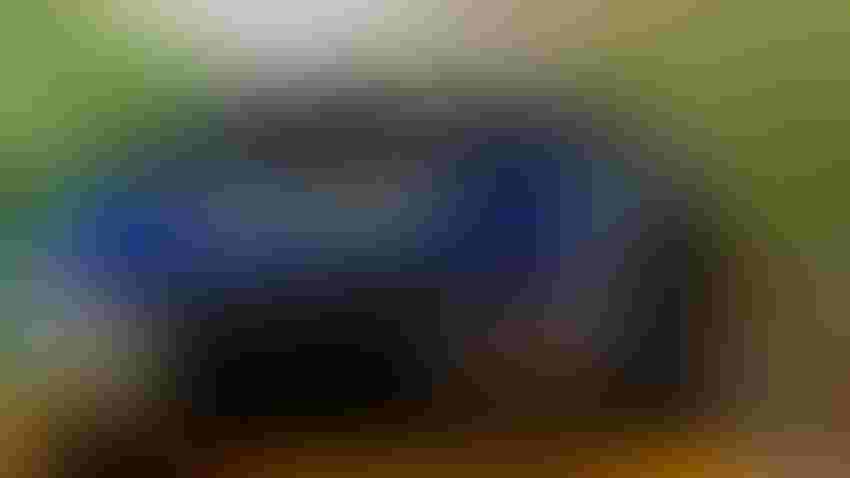 FILL IT UP: Make sure your crop's soil has what it needs to fuel plants, so they don't stall out at the end of the season.
Sean Gardner/Stringer/Wayne Eastep/fotokostic/Getty Images
The No. 9 car came to a complete stop in the runoff area during the 2023 Watkins Glen NASCAR Cup Series in New York. Defending regular season champion Chase Elliott's car ran out of gas.
Similar scenes are common on racing tracks across the country. A team must correctly calculate fuel for a 90-lap race to reach the finish line, and any miscalculation can be costly.
The same can be said of water extractable organic carbon, says Kurt Grimm, founder and CEO for NutraDrip.
"It is the fuel that drives the plant engine; it's like the gas in the tank," he says. "If that number is low, you don't have enough to help your plant reach its potential throughout the growing season."
Unfortunately, many farmers do not know their water extractable organic carbon, or WEOC, value, but they can with a soil test.
Tank empty or full
For the past two decades, farmers used organic matter to measure soil health. While an important tool, Grimm says, that number does not show what is accessible to the crop.
"Water extractable organic carbon is the carbon that is very readily available to your plant," he says. "So, it's value means a lot more for growing a crop."
Generally, the higher the WEOC number, the better, because there is more food or energy available to drive the microbial system. However, there is variability in values, with values from 50 to 800 parts per million — with the majority falling between 100 and 300 ppm.
Next Level Ag approaches WEOC a little differently.
"One way to look at WEOC levels is to divide it with your CEC [cation exchange capacity]," says Jason Schley, the owner of Next Level Ag. "We as agronomists have learned that WEOC/CEC is a better, easier way to look at the number."
If your WEOC/CEC is below a 4, this is considered very low. An 8 would be considered in the medium range, and 10-plus would be in the high range.
But there is a way to boost your WEOC values.
Ramping up the engine
If WEOC is the fuel that drives the plant's engine, soil respiration is the RPMs that tells farmers how fast that engine is going.
The soil respiration test measures the amount of CO2-C a soil can produce in 24 hours. In other words, how much soil breathes.
Like humans, most microbes produce carbon dioxide through aerobic respiration. The more CO2 a soil produces, the more life it contains or the higher the microbial activity. And that is tied to nutrient cycling, soil aggregate, organic matter, disease suppression and plant growth.
Once a farmer knows respiration, then it's all about throttling it up or down.
For Grimm, there are a few crop management practices to help get it cranking. He shares these two:
1. Cover crops. A living crop in a field every day that temperatures are above freezing will help improve soil respiration. He notes, "It's about having that living root in the soil at all times."
2. Biologicals. "Whether that's a seed treatment or a bug in a jug, it is going to impact that respiration score," Grimm says. "RPMs increase with biological products."
Plan for next growing season
Understanding a soil's WEOC value and respiration ranking ultimately affects how to manage a crop.
"If we're not measuring these values in the soil," Grimm asks, "how do we know how full our fuel tank is or how well it's running?"
Only 3.6% of total yield is nitrogen, phosphorus and potassium, and 96.6% is carbon, hydrogen and oxygen. The problem, Grimm says, is farmers spend more than $500 per acre on the 3.6%.
"We're paying a lot of attention to this carbon-to-nitrogen ration," he says, "but how much attention are we paying to this 96.6%?"
When Jeff Gordon, NASCAR Hall of Famer, former driver and now vice chair of Hendrick Motorsports, was asked about Elliott's car he summed it up this way: "Clearly a miscalculation with the 9 car, and that was huge. He came in a little bit short the first stop [at Lap 17], and so they were trying to stretch it to get closer on the strategy of the others. And you always want to pad yourself here just in case there's a lot of restarts at the end, and the fuel just wasn't there."
Farmers can take a cue from Elliott and Gordon — along with agronomy advice from Grimm — and test their soil and gather WECO and respiration data to ensure there is a full tank of gas running at top speed in order to get the crop across the finish line.
Subscribe to receive top agriculture news
Be informed daily with these free e-newsletters
You May Also Like
---