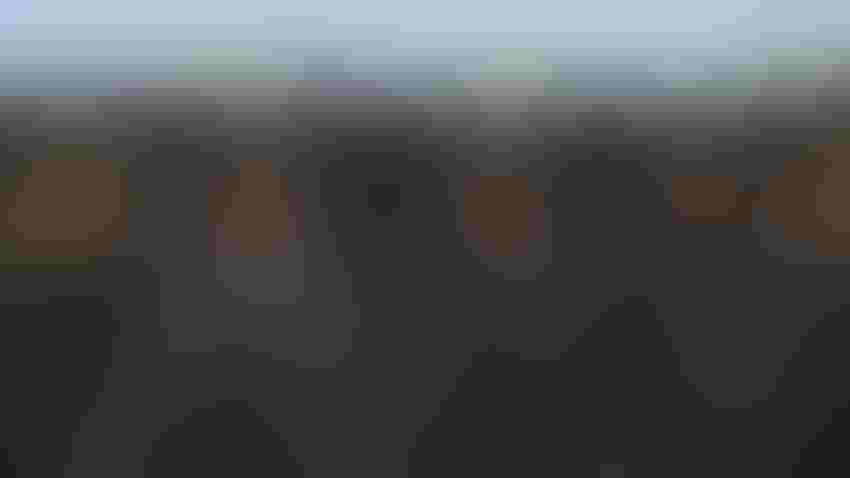 LONG AND SHORT: The experts at the Wheat Rx partnership have released the "Coleoptile Length of Winter Wheat Varieties 2022" publication for wheat farmers. This information can better help them match varieties to their available moisture and thus better ensure a successful stand.
Anest/Getty images
Selecting the right planting depth is critical to ensure successful wheat seed emergence. It's the first thing wheat farmers learn when the wheat drill is turned over to them on the farm.
Plant too deep, and the coleoptile has no hope of seeing daylight — and the seed dies. Plant too shallow and you may be just out of reach of vital water and nutrients for the seed.
We know, though, that coleoptile length differs from variety to variety, Wheat Rx experts say. If farmers knew this bit of data, they could better match their wheat varieties to their available subsoil moisture — and just maybe ensure a successful stand.
That's what the latest publication in the Wheat Rx Series, "Coleoptile Length of Winter Wheat Varieties 2022," offers. Romulo Lollato, Kansas State University Extension wheat and forage specialist, led a team of experts that included Luiz Otavio Pradella, master student; Jorge Romero Soler, visiting scientist; Jane Lingenfelser, assistant agronomist; Erick DeWolf, wheat pathologist; and Kelsey Anderson Onofre, wheat pathologist. They tested seeds from every variety entered in the 2022 K-State winter wheat variety performance tests, as well as from other seed sources that were used for agronomic studies in the same crop year. Each variety was represented by 60 seeds in the test. And while the study was done under controlled conditions — not field conditions — the team felt confident it was a fair comparison among the varieties' potential coleoptile lengths.
Test results
The longest coleoptile varieties ranged from 2¾ to 3¼ inches, and included LCS Steel AX, TAM 204, Kivari AX, Skydance, KS Dallas, KS Providence, Strad CL Plus, Bob Dole, and DoubleStop CL Plus, according to the results published in the Jan. 5 Agronomy eUpdate.
Consider the dryland environment of western Kansas and eastern Colorado, for example. These Western wheat farmers have to rely heavily on the subsurface soil moisture they've banked from the summer rains. Longer coleoptile varieties are essential for good crop establishment, according to the experts.
"An additional concern in these regions is that many growers sow their wheat early for grazing, which places sowing time during warmer soil temperatures — which further reduces the coleoptile length," the eUpdate says. Take, for example, a variety that has a 2⅞-inch coleoptile at 60 degrees F. If the soil temperature rises to 80 degrees, that coleoptile could be as short as 1⅝ inches.
"While different varieties have different sensitivities to warm soil conditions, selecting varieties with longer-than-average coleoptiles could help prevent emergence issues under these conditions," according to the experts.
Experts remind growers that coleoptile length is just one aspect they might consider in their selection decisions. Even varieties with relatively short coleoptiles, less than 2⅛ inches, could perform quite well for a farmer as long as they match them to the right soil moisture conditions.
Wheat Rx is a partnership between Kansas Wheat and K-State Research and Extension to share the latest research recommendations for high-yielding and high-quality wheat. See the full report.
Source: Kansas State University Department of Agronomy contributed to this article.
About the Author(s)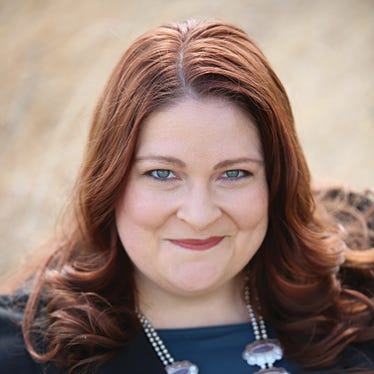 Through all her travels, Jennifer M. Latzke knows that there is no place like Kansas.
Jennifer grew up on her family's multigenerational registered Angus seedstock ranch and diversified farm just north of Woodbine, Kan., about 30 minutes south of Junction City on the edge of the Kansas Flint Hills. Rock Springs Ranch State 4-H Center was in her family's backyard.
While at Kansas State University, Jennifer was a member of the Sigma Kappa Sorority and a national officer for the Agricultural Communicators of Tomorrow. She graduated in May 2000 with a bachelor's degree in agricultural communications and a minor in animal science. In August 2000 Jennifer started her 20-year agricultural writing career in Dodge City, Kan., on the far southwest corner of the state.
She's traveled across the U.S. writing on wheat, sorghum, corn, cotton, dairy and beef stories as well as breaking news and policy at the local, state and national levels. Latzke has traveled across Mexico and South America with the U.S. Wheat Associates and toured Vietnam as a member of KARL Class X. She's traveled to Argentina as one of 10 IFAJ-Alltech Young Leaders in Agricultural Journalism. And she was part of a delegation of AAEA: The Ag Communicators Network members invited to Cuba.
Jennifer's an award-winning writer, columnist, and podcaster, recognized by the Kansas Professional Communicators, Kansas Press Association, the National Federation of Presswomen, Livestock Publications Council, and AAEA. In 2019, Jennifer reached the pinnacle of achievements, earning the title of "Writer of Merit" from AAEA.
Trips and accolades are lovely, but Jennifer says she is happiest on the road talking to farmers and ranchers and gathering stories and photos to share with readers.
"It's an honor and a great responsibility to be able to tell someone's story and bring them recognition for their work on the land," Jennifer says. "But my role is also evolving to help our more urban neighbors understand the issues our Kansas farmers face in bringing the food and fiber to their store shelves."
She spends her time gardening, crafting, watching K-State football, and cheering on her nephews and niece in their 4-H projects. She can be found on Twitter at @Latzke.
Subscribe to receive top agriculture news
Be informed daily with these free e-newsletters
You May Also Like
---