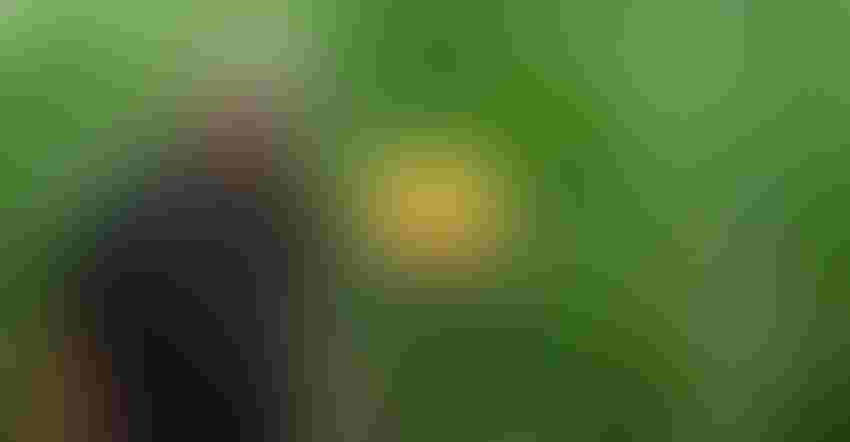 SURVIVING 2020: "We appreciate the government financial assistance, but what is really needed is a massive turnaround in demand for crops and livestock," says Bill Drury, a Wright County farmer.
Rod Swoboda
With another big crop in the making and demand for corn and soybeans crippled by the coronavirus, farm organizations and commodity groups are pushing Congress to include agriculture in the next federal financial aid package.
The American Farm Bureau, which estimates the value of corn, soybeans, beef, pork and other commodities will fall by $50 billion through 2021 nationwide, is pushing congressional leaders to give USDA access to more federal funding to address farm losses from the pandemic. 
Iowa State University economists are estimating Iowa farmers will lose nearly $7 billion due to the global COVID-19 pandemic. That estimate includes corn, soybean, pork, beef and ethanol producers. Prices are already low, but an even bigger impact will come this fall when farmers harvest their crops. Prices for corn, soybeans, hogs and cattle are already below the cost to produce them. 
"Farming isn't cash-flowing," says Bill Drury, a farmer in Wright County in north-central Iowa. "A lot of cropland is rented, and the absentee landowners still want high cash rent. ISU's survey for 2020 shows the state average is $222 per acre, and north-central Iowa is averaging $225. But it's more like $260 or higher for some farms in our area. We have a lot of absentee landowners and if their tenant won't pay the high rent, another potential tenant will. That's a problem." 
Managing in tough times 
Drury worked as an ag loan officer at a Fort Dodge bank earlier in his career and was a farm manager in southeast Iowa before returning home to farm near Clarion. "Farmers hope the big crop this year will save them. In other words, bushel your way through this low-profit, no-profit situation. But we've got to find a home for this crop. Demand needs to improve; that's the key." 
Ethanol is one example. With ethanol demand reduced by the pandemic, it hurts the rural economy. The plants provide jobs for Iowans, in addition to supporting corn prices. Economists estimate farming drives about 25% of Iowa's economy when ag equipment manufacturing, seed production, food processing, crop insurance and other business activities are added. "This is not a good situation, with farmers losing money," Drury says. "We're on a slippery slope for getting farmers financed for the coming year." 
As a farm manager and former banker, Drury offers this advice to his fellow farmers: "First and foremost, know your breakeven cost. Knowing your breakeven is the first step to help you market your crops wisely." 
Taking positive steps can help 
Keep looking for ways to reduce costs, such as using strip till and no-till. Drury plants cover crops to save soil and improve soil health. Some farmers won't spend money for cover crops, but there is cost-share funding available. "Take advantage of the cost share offered," he advises. "Doing something positive gives you hope. With all the adversity we have to contend with these days, we still need to use practices that save soil and improve water quality." 
As farmers and landowners negotiate rents for next year, there will be more interest in using flexible cash rent leasing arrangements. With the various ways flex rents can be structured, the landowner usually takes a lower fixed payment than with straight cash rents, in exchange for sharing a percentage of the farm's positive returns.
Flex leases share the financial risk between tenant and landlord, Drury says. And in profitable year's they share the rewards. In difficult years, they help each other by sharing the low returns. A flex lease can help a young farmer get started farming. It can also help a landlord keep a good tenant on the farm, taking care of the land. 
Subscribe to receive top agriculture news
Be informed daily with these free e-newsletters
You May Also Like
---